I was fortunate enough to, for the first time, travel to Turkey recently. I wasn't going to blast Joni Mitchell songs in Istanbul's parks, although the thought had obviously crossed my mind, but rather this was an invitation from some dear friends to spend a week at sea. We flew through Istanbul, right down to Bodrum, a lovely city where I learned, many of these sailing charters depart from. We spent our first night in Bodrum's Marmara hotel which I highly recommend for many reasons but mainly the views and a beautiful Hamam within which I had a memorable Turkish scrub/foam treatment.
Food:
Apart from current events and its undeniable accolade as historically, one of the most significant countries or regions of the world, when we think of Turkey or Turkish things, perhaps what first comes to mind is the food. I mean just from a local perspective, Miami's Mandolin (Turkish and Greek, husband and wife owners) is a favourite, for its al fresco setting, kick-ass wine list and most of all Turkish-Mediterranean foods.
When I reflect on the foods of this trip, I think of Michael Pollan's book In Defense of Food, wherein, right off the bat, he says: "Eat food, not too much, mostly plants". Except for the 'not too much' part, this could sum up almost each and every meal we had. But seriously, while sailing for example, our lunches and dinners consisted of five to seven dishes (a lot right?!) but perhaps only one or two had meat and/or fish. Lots of vegetables were served, either cured (olives served at every meal including breakfast) roasted, grilled or raw and were sometimes incorporated into many different yoghurt dishes or stuffed with minty rice for example. I remember hearing so many times around the table how colourful our meals were and it was true, using so many different kids of vegetables including various peppers, tomatoes, cucumbers gives rise to that.
Some memorable food times included: our captain snorkeling for sea urchin in a beautiful, secluded Agean bay; an eggplant dish of roasted halves within which some ground lamb and peppers were mixed; a yoghurt dish with smokey eggplant, roasted peppers and some hot sauce, similar to the flavour of Sriracha; the spice and food markets of Istanbul where abundant colour abounds and the the ubiquitous Turkish Delight (we found some covered in rose petals that was beautiful).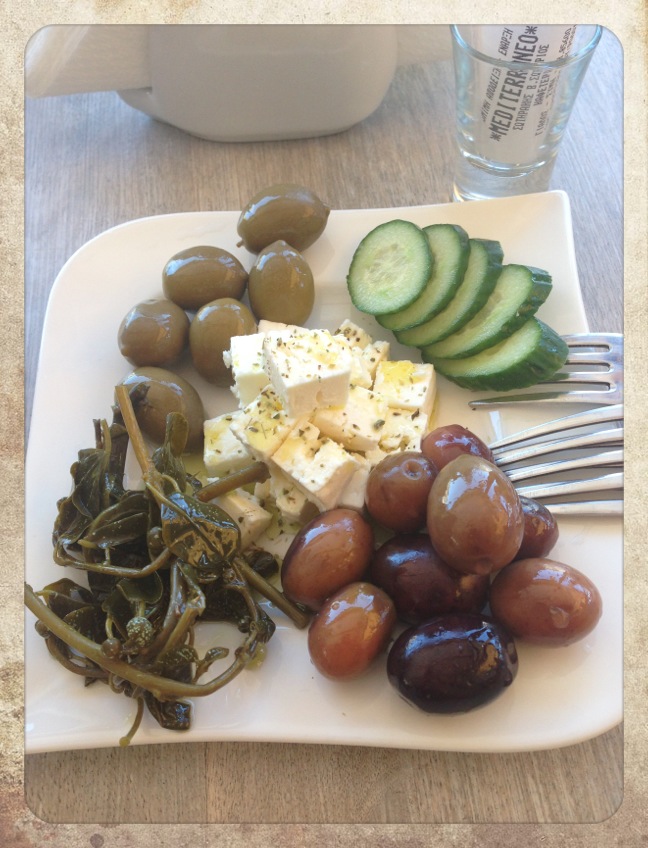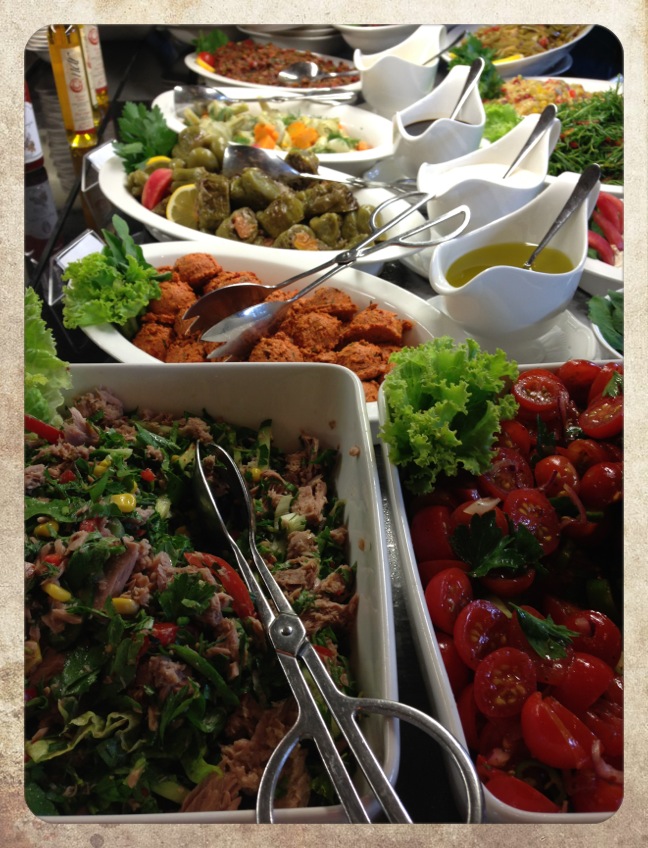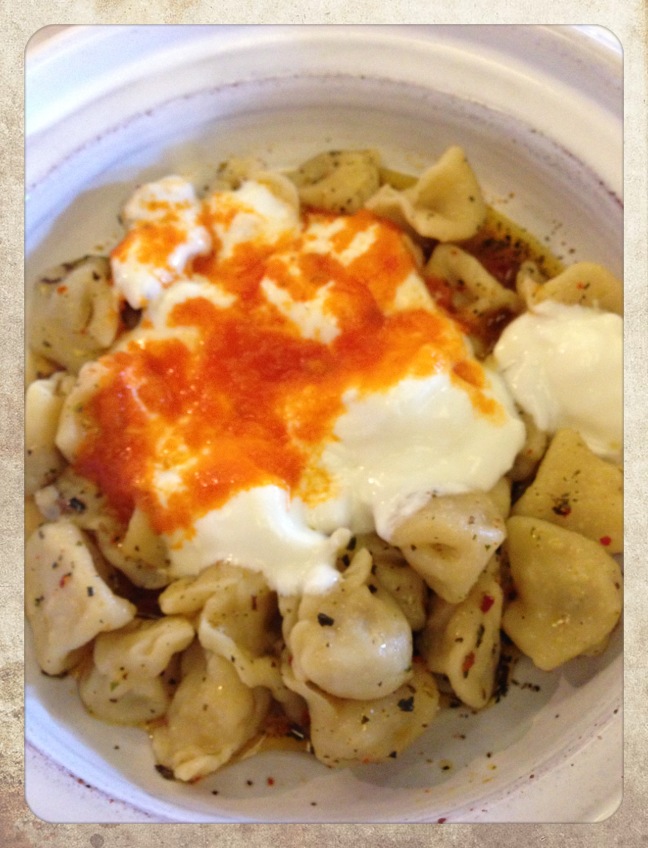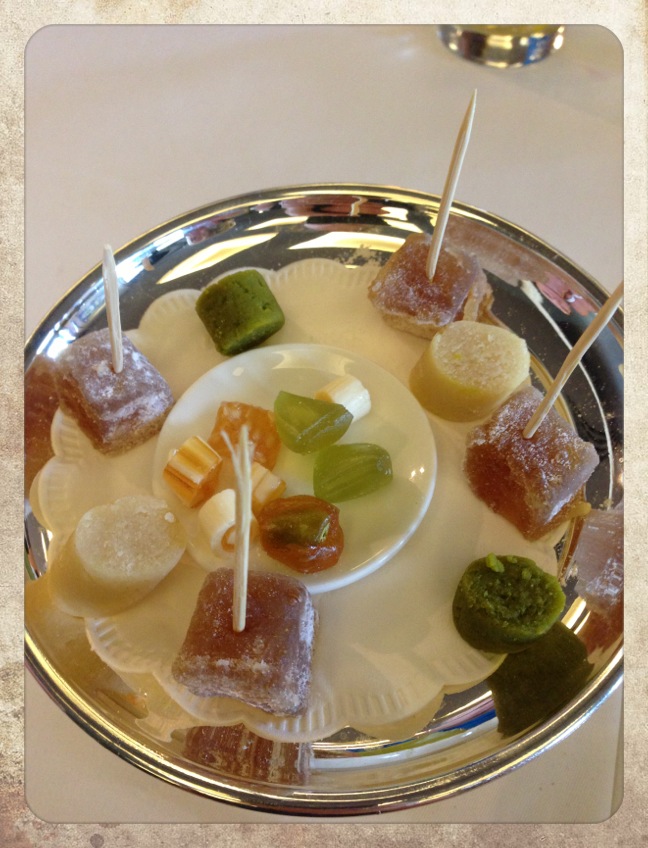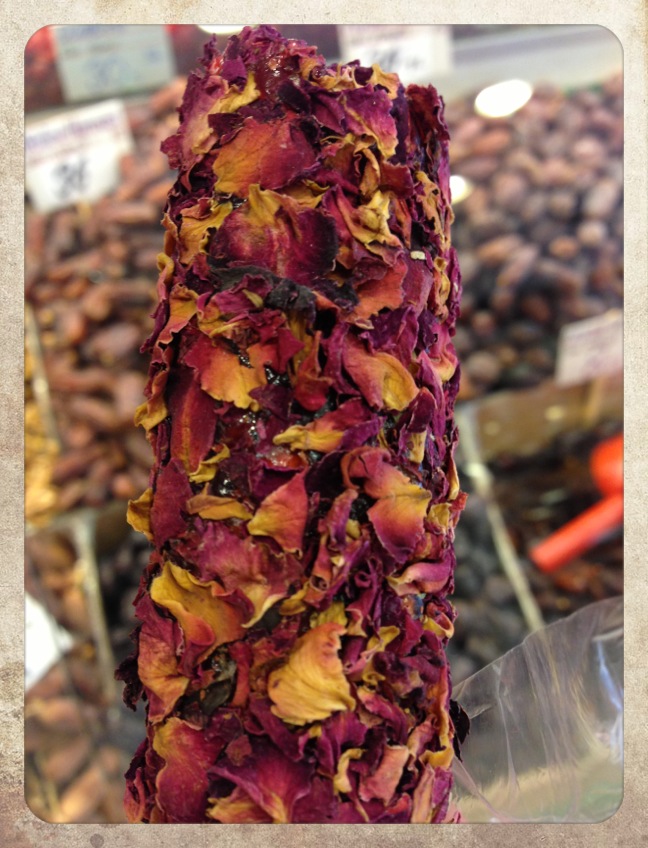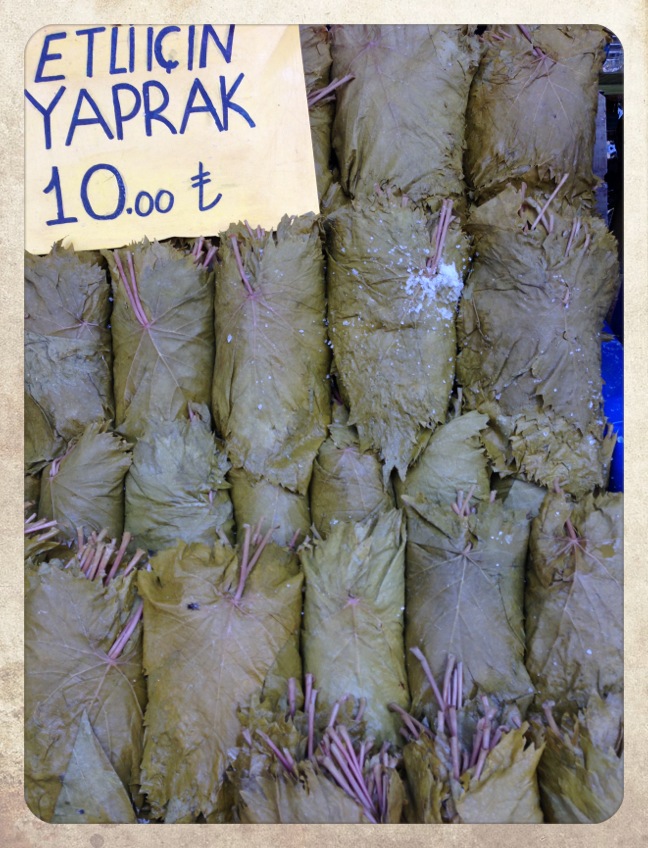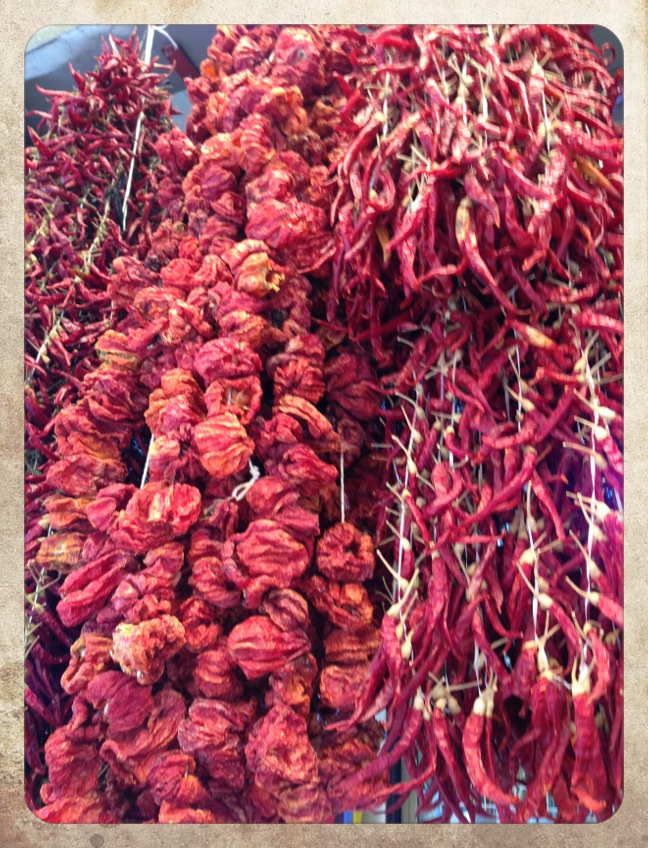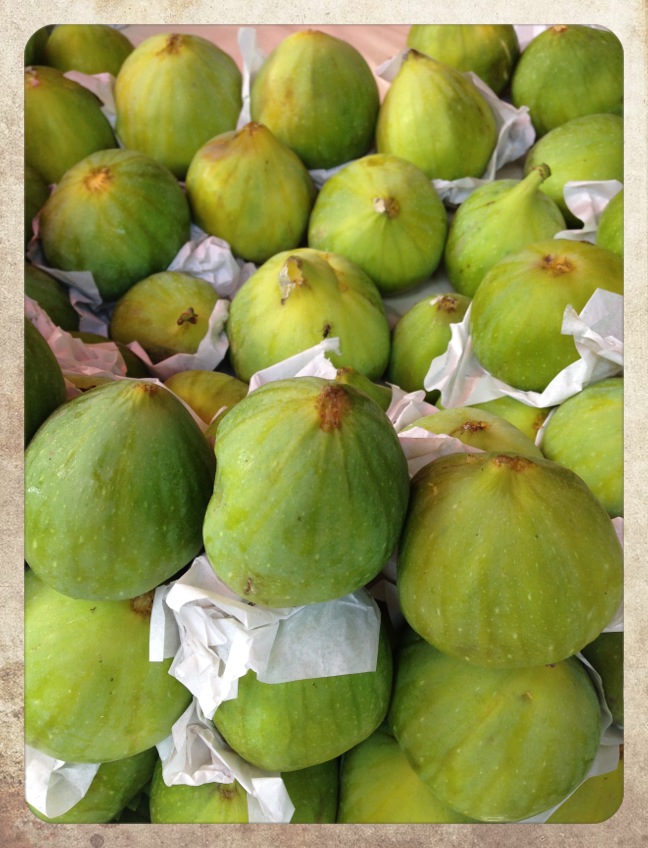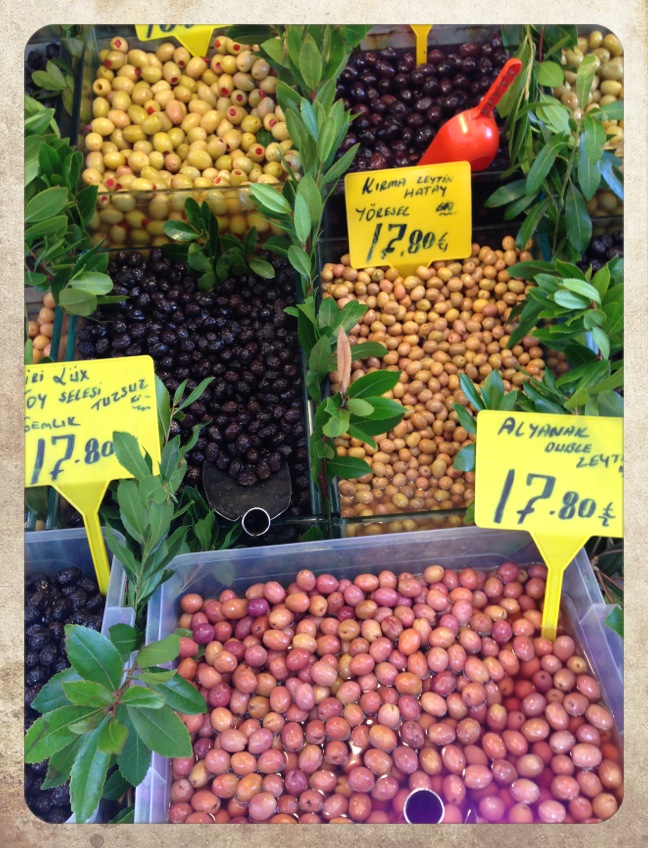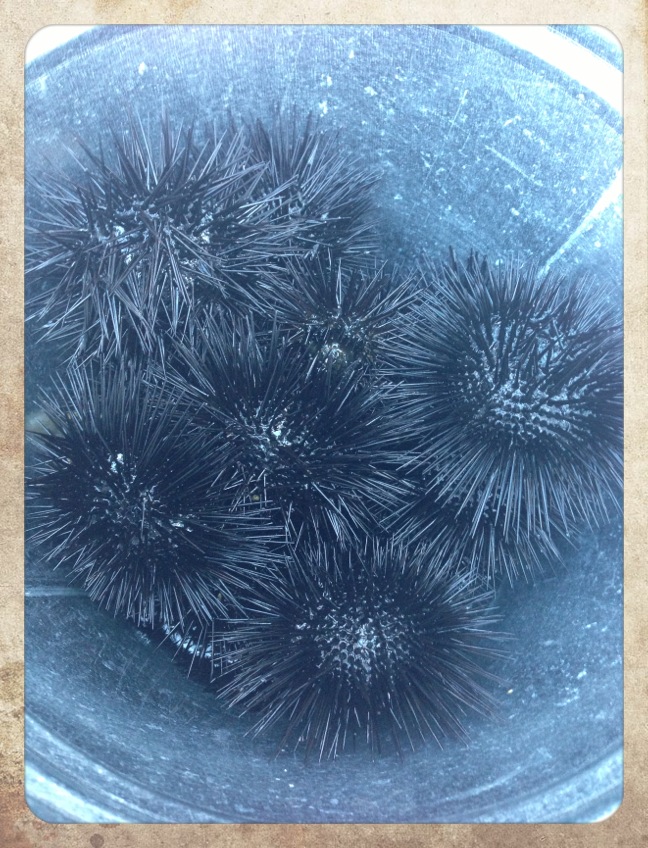 Drinks:
Wherever I travel, I like to try what is being made locally and that includes drinks of course. I wasn't surprised to find that Turkey's national spirit, raki, was a anise-flavoured spirit, not unlike Ouzo or Sambuca, but I was happy to find that it was not as sweet. I did find some other anise-flavoured spirits during our visit to the Greek Island of Symi one day and bought some so that we could compare. Some made with grapes, some with grains but the most intriguing was Cannabis Absinthe from Spain. At 140 proof, this electric green liquor was passed around the table (hahaha) and we 13 people could only get through 1/2 the (MINI 40ml) bottle. It was strong and had a faint Cannabis flavor but no great effects apart from the slight buzz it inflicted.
What impressed me most however, time and time again on this trip, were the Turkish wines. We made a point of ordering national wines wherever we were so as to become familiar with certain grape varieties and vinification styles. Whites, Roses and Reds were very french in style, ie a very down to earth balance of mineral, acid and fruit.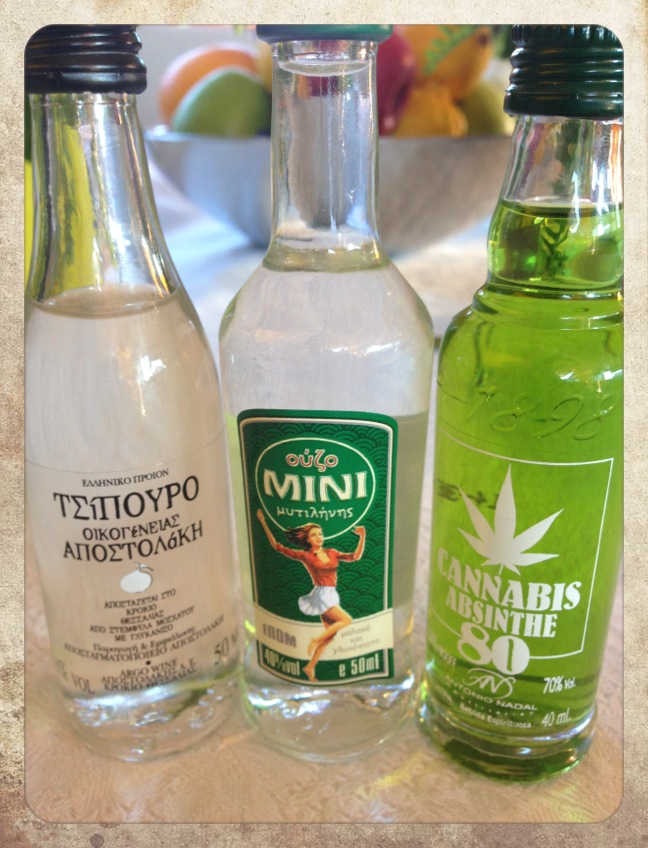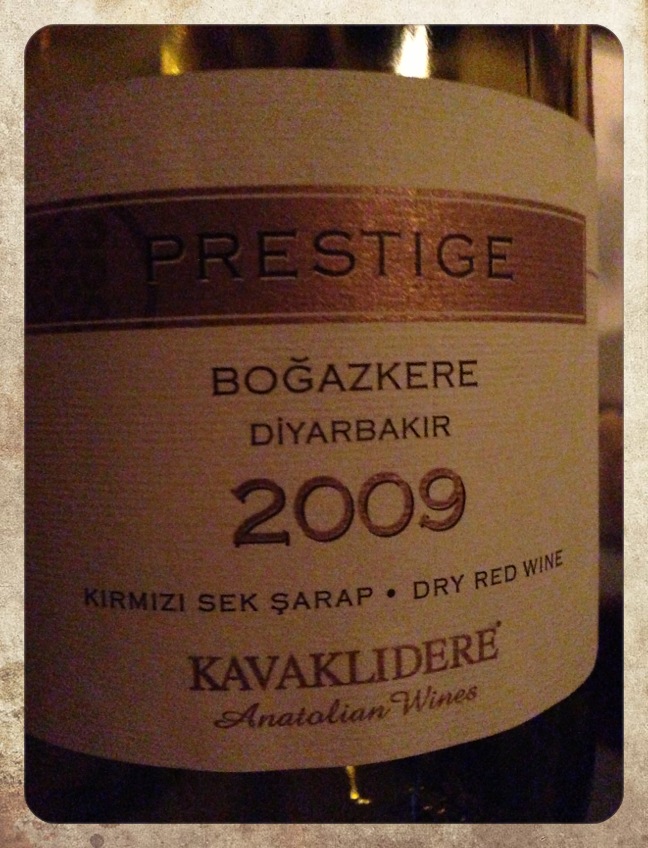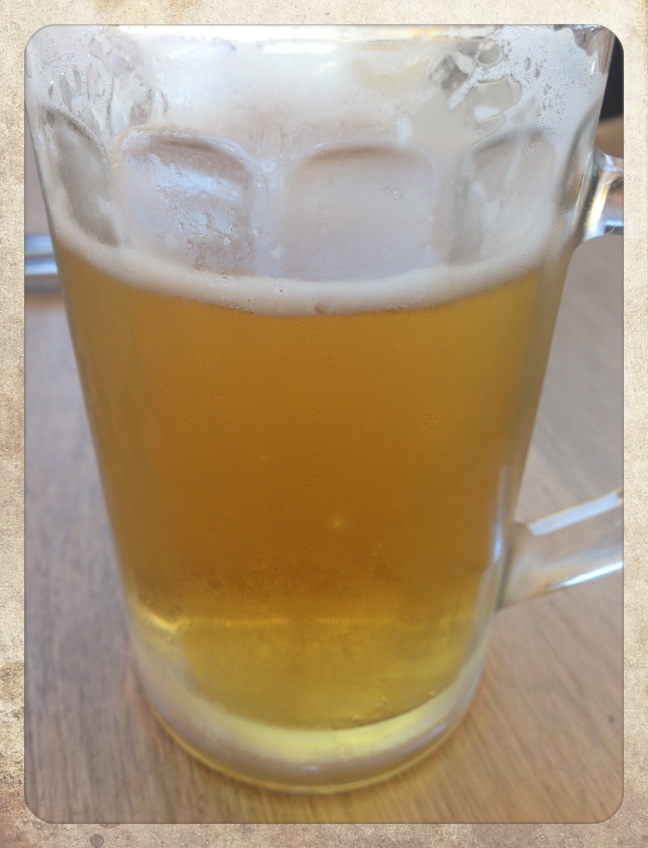 Some sights from the Agean:
If you'd like to enquire about a sailing trip in Turkey, I highly recommend you contact proprietor extraordinare, Tamara Neufeldt at her company Neyzen Travel and Yachting.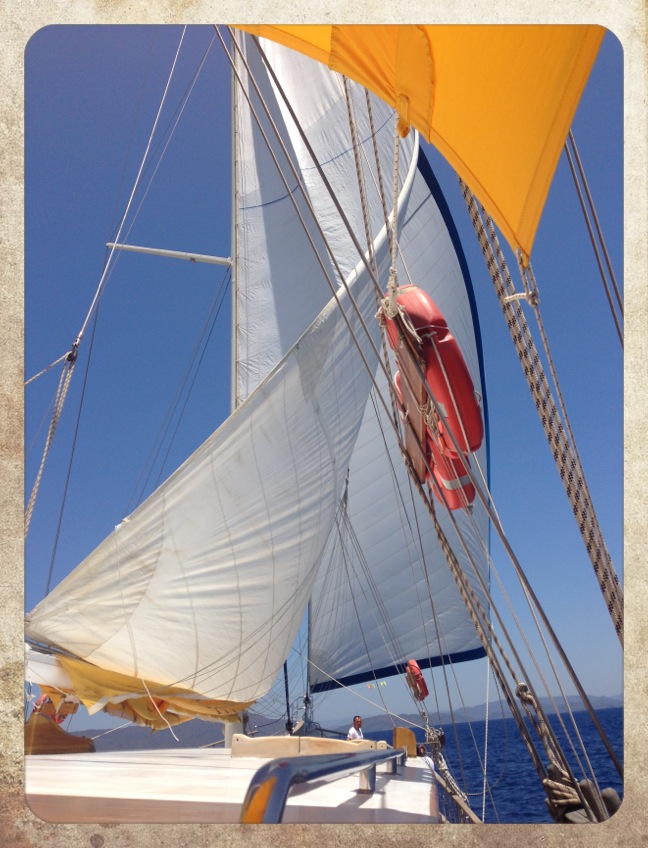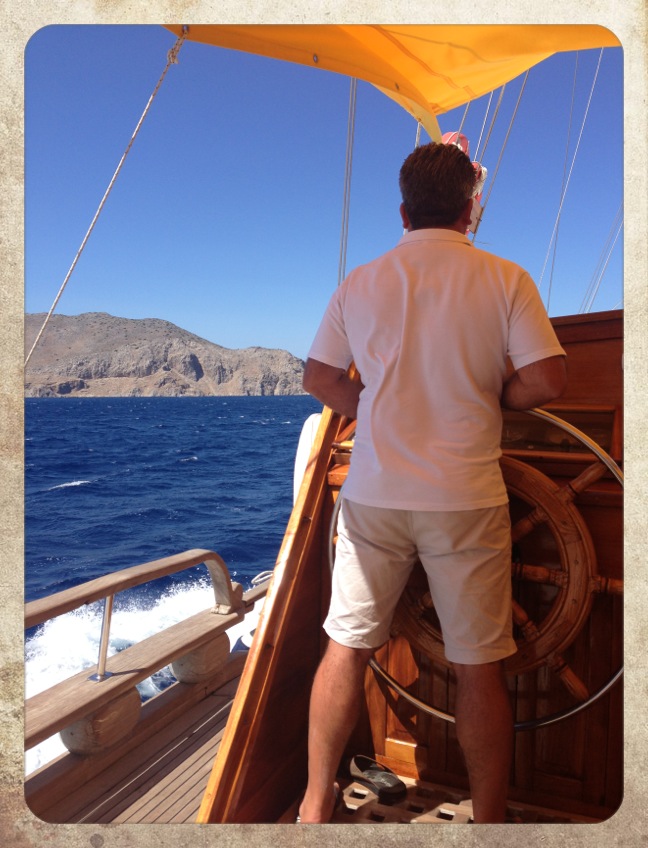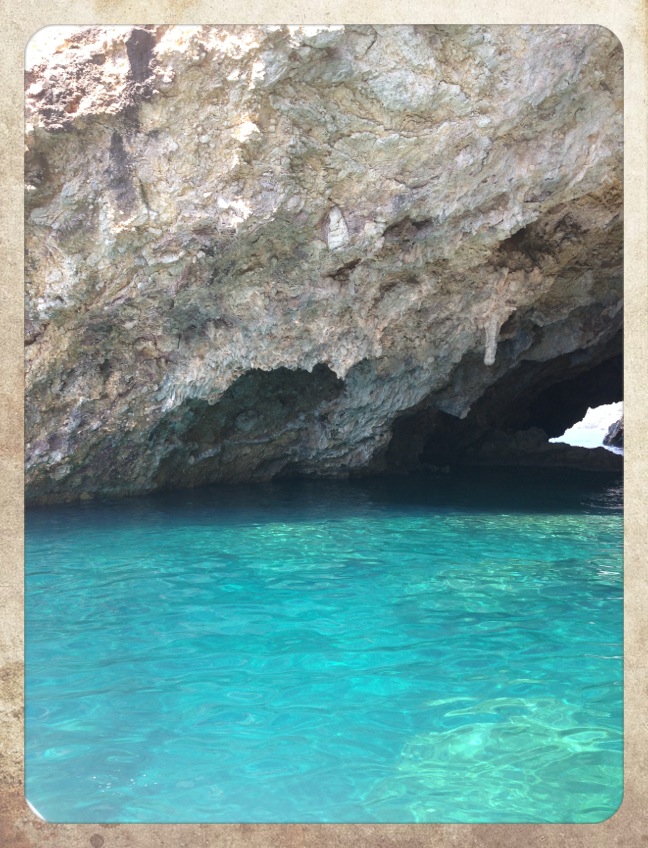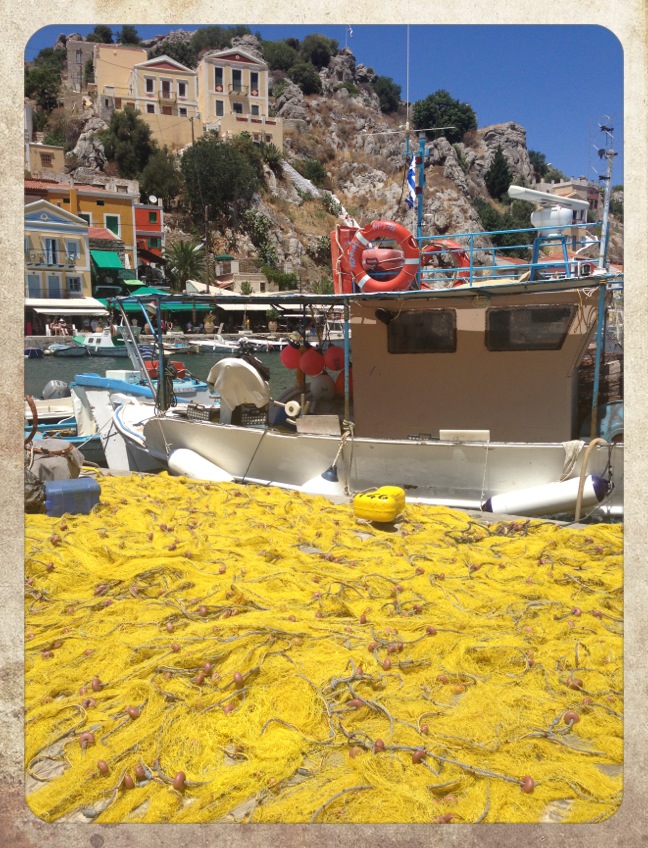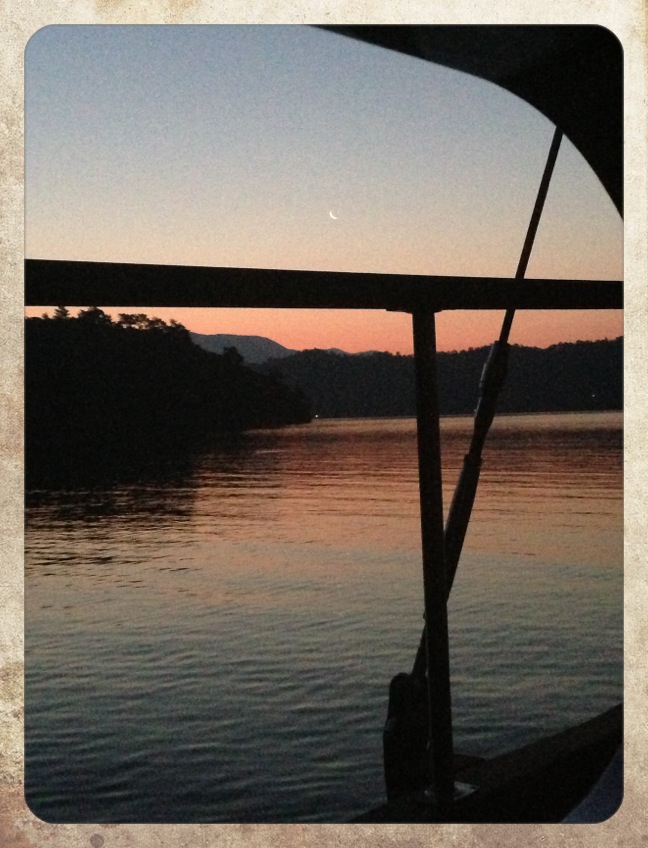 Some sights from Istanbul:
Georges Hotel Galata a beautiful boutique hotel with gorgeous rooms and a spectacular view of the Bosphorus.
Topkaki Palace Museum Very worth your time. From the insane crown jewels to The Harem, this blew me away.