I'm in San Fran for the weekend, to attend the Craft Spirits Carnival and, of course, update myself on some good food and drinks. I was fortunate enough on my first day to have spectacular weather, so I took a long walk (a hike really as I'm in Russian Hill) to check out my neighbourhood. Polk Street (4-5 blocks) in the Russian Hill area of town is great and I highly recommend a stroll. You'll find a great wine shop, WM Cross Wine Merchants, a nice little organic grocer, a number of bars such as Crestas & Tonic and some great eats like La Boulange Bakery and Leopold's.
That evening, before dinner, I was lucky enough to meet up with spirits writer Camper English, at his favourite local bar Dalva. Davla is a straightforward, neibourhood bar with a casual atmosphere, a very good spirits list, some spirit savants behind the bar including the proprietor, Erik, and.... The Hideout! At 7pm each evening, Dalva opens a door within its doors to a back room they call The Hideout, where they up the ante with more of a structured cocktail program. I was there too early to check it out so I'm going back tonight!
Camper and I talked shop while I sipped a perfectly made Smith & Cross Daiquiri then, we each ordered a sipping Tequila. I chose Tapatio resposado and Camper chose Fortaleza blanco, which I realized (once he let me try it) it was the most best and most interesting Tequila I'd ever had! When we talk about TERROIR in wine, we think of a sense of agricultural place, e.g. the expression that the grapes have carried through from where they grew. Fortaleza Tequila is a clear and layered expression of the agave and its natural surroundings. I learned that the family that makes Fortaleza still use the Tahona wheel for the extraction process, thereby allowing more natural characteristics to be maintained. On the palate Fortaleza is an undulating ride of minerals and macerated, roasted agave, vanilla and light citrus. What an eye opener!
I then headed out to dinner where I had been lucky enough to snag a seat at the latest Lazy Bear underground dinner series, which apparently has people waiting for a year to get in on. The brainchild of Chef David Barzelay, Lazy Bear usually 'pops up' in different locations around San Fran, is BYOB and can quite often include over 10 courses. Last night we had 20... Over this weekend David is collaborating with Chicago/nomadic Chef and author, Brandon Baltzley to present a few dinners to a very few people. Once they foraged their way through the natural environs of the greater Bay area, they spent an insane amount of time putting together a most impressive, complex series of dishes, that for the 21 of us last night, was a four hour adventure! I will again refer to the idea of TERROIR here as this food was a clear expression of it, both for the wild ingredients and the locally raised or cultivated ones. Some of the highlights I have shown in photos below and include: sous vide eggs, aka the best breakfast ever, in a glass; lamb fat dipped radishes with bee pollen; rabbit loin and rabbit mortadella with fresh fava beans, a fresh cheese with local honey and various cucumbers; perfectly roasted squab; wild salmon with capered coriander berries and fired avocado puree and the unforgettable quenelle of generously salted, local butter with a warm, toasted slice of already buttery brioche.
This was an epic dinner that I will happily relive for some time to come!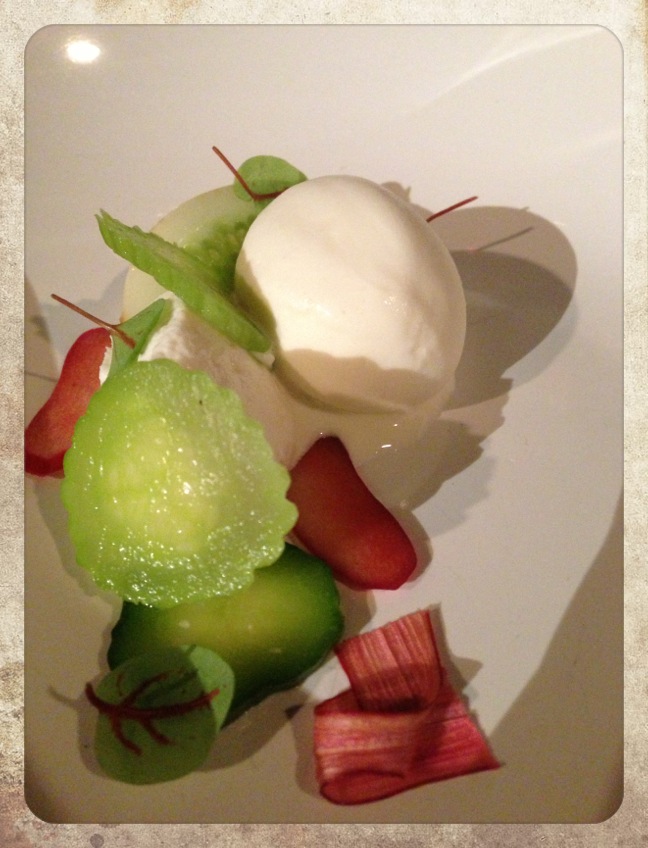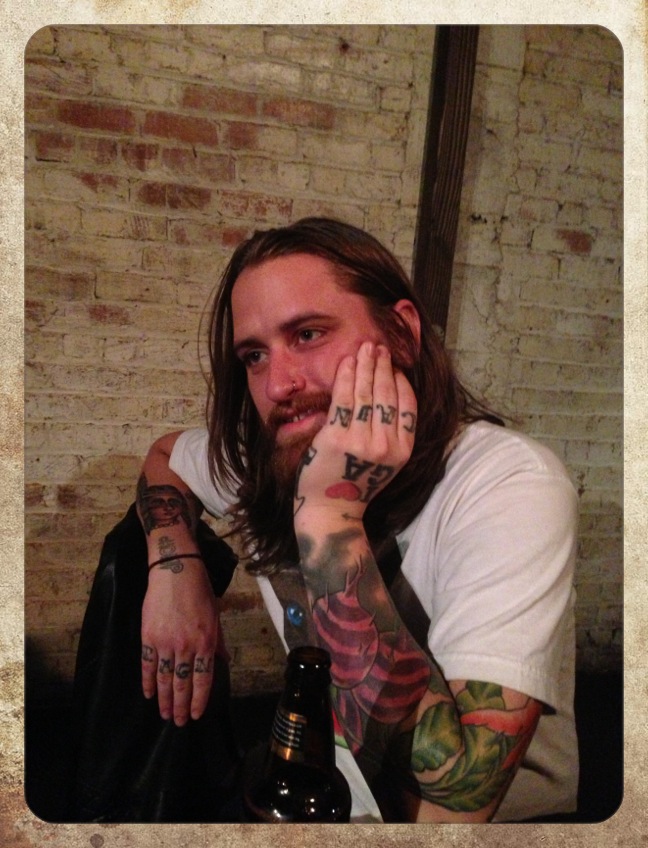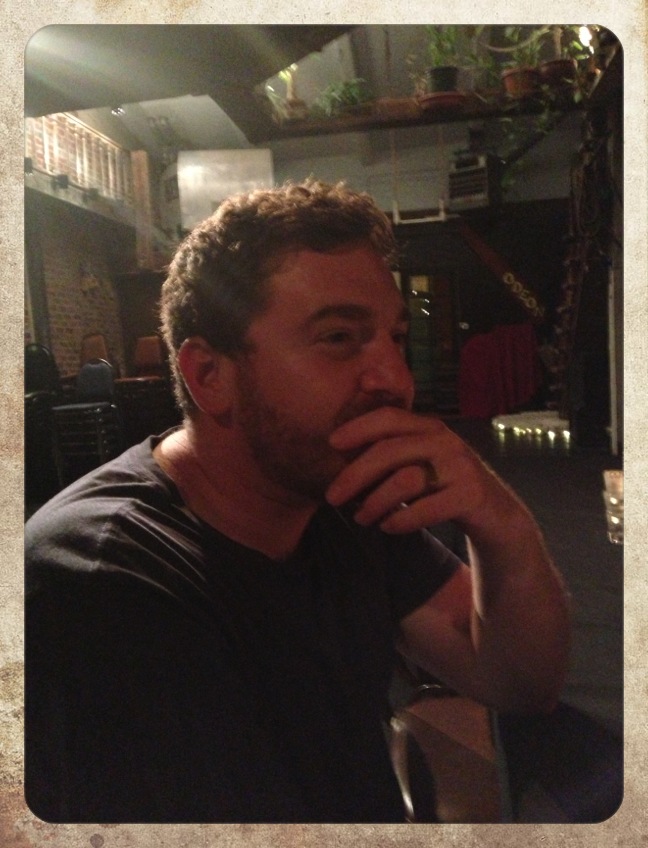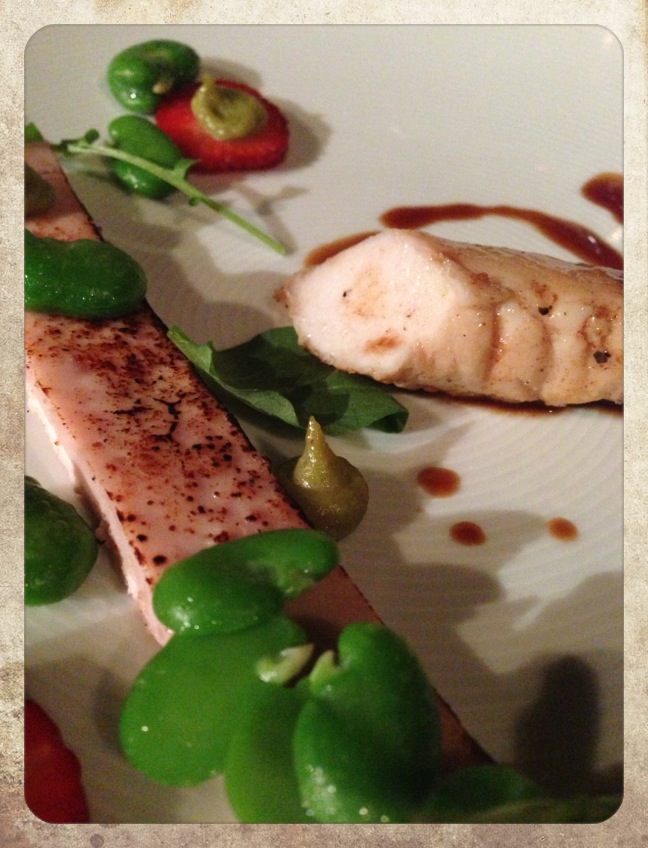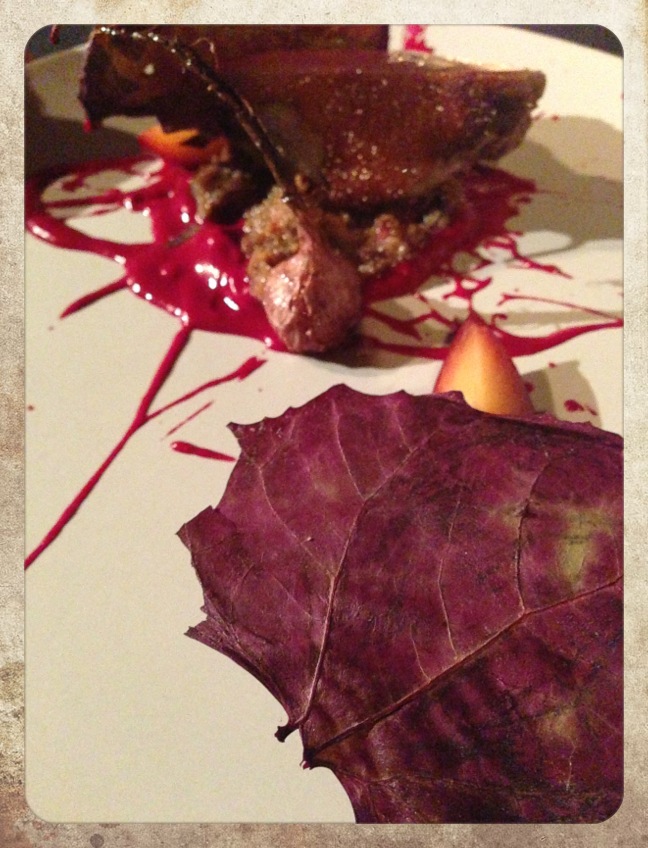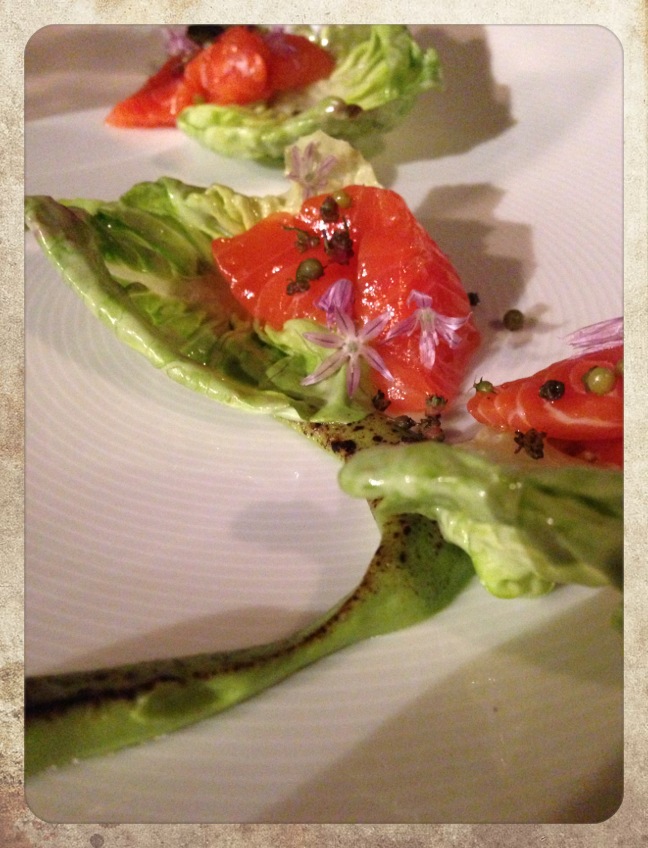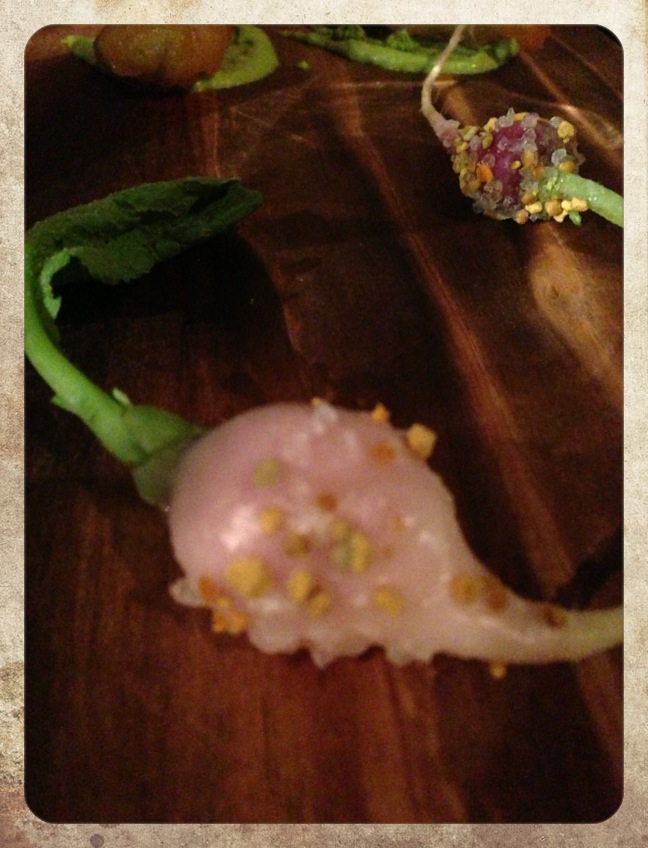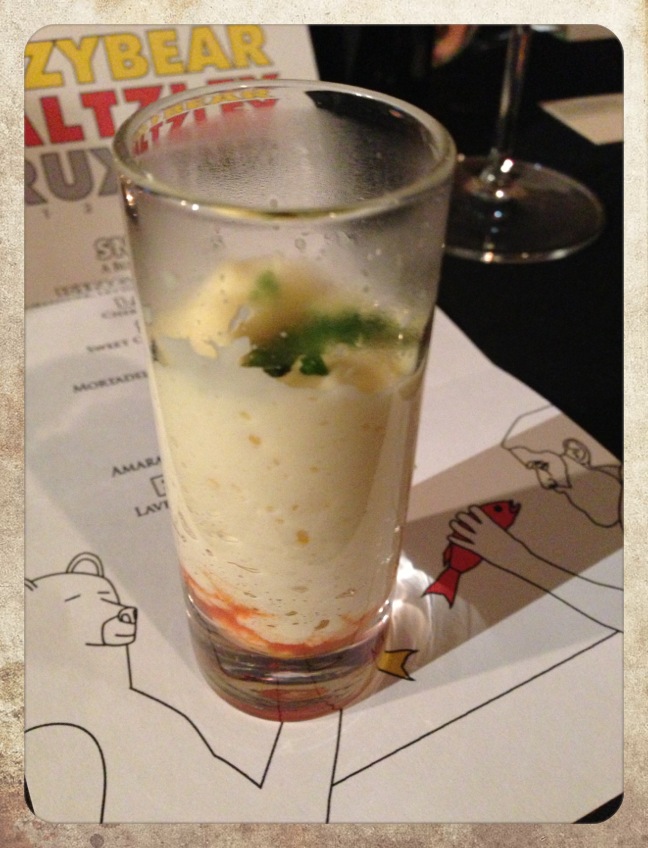 I was yet again fortunate enough, when the day came to an end, to realize that my varied experiences of the day were held together by a common thread, that of TERROIR. Whether it was the Fortaleza tequila or the foraged and local ingredients in the Lazy Bear dinner, they were an expression of the soil in which they grew and the surroundings from where they came.... and that you can take to the bank! The memory bank!
I'm now looking forward to day 2.
THE END