I flew into Chicago on a glorious afternoon in mid April for a quick, three day visit. My primary intention was to attend opening of a dear friend's restaurant. However, it had been a couple of years since I'd visited that great city and there were many restaurants and bars I'd been hoping to visit.
The evening of my Monday arrival marked a special occasion, a private reception, unveiling Ryan O'Donnell's third Chicago restaurant, Kabocha. Together with Michelin Star Chef, Shin Tompson, this duo have launched a unique concept, a stunning Japanese Brasserie. With the help of designer Paul Davis and artist Beth O'Donnell, Kabocha's decor will wow you and Shin's food will impress. One of the small bites that evening included a mini portion of a velvety soup made with the namesake Kabocha squash. Another offering I found very clever - tuna tartare with bacon and tobiko and I swear it tasted just like tuna tartare with bonito flakes. I know, many of you are asking "what does that mean, what are bonito flakes?", well they're a traditional Japanese ingredient, basically a smoked, dried Tuna flake - and Shin achieved the same flavour with different and local ingredients. Another must mention is the very sexy, private, Chef's table for two at Kabocha which has a one way mirror and doors...
After the reception we left for The Pump Room, a famous bar and restaurant in what was formerly The Ambassador East hotel and now is The Public. Its a stunning hotel, restaurant and bar located in Chicago's elegant Gold Coast stretch, with a long history dating back to 1938.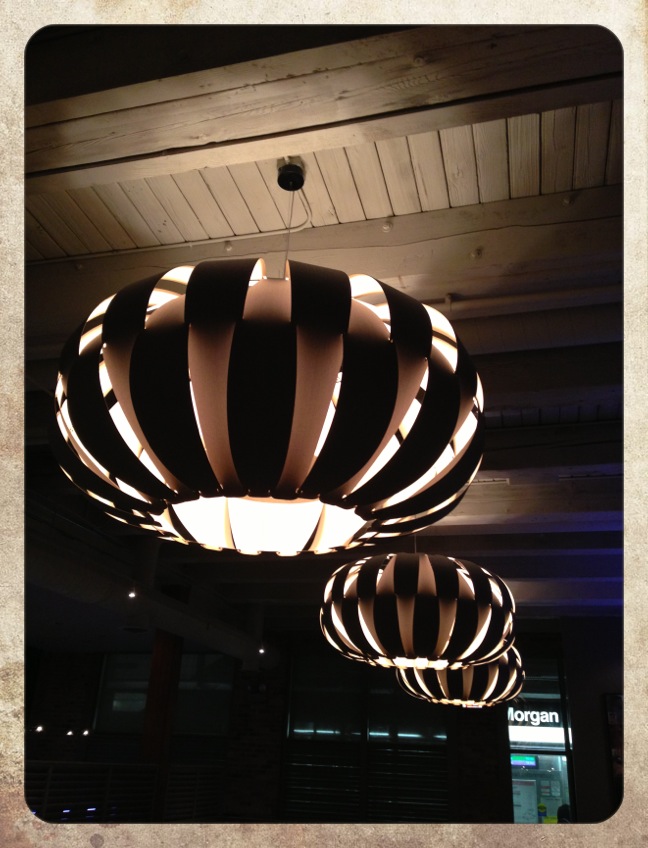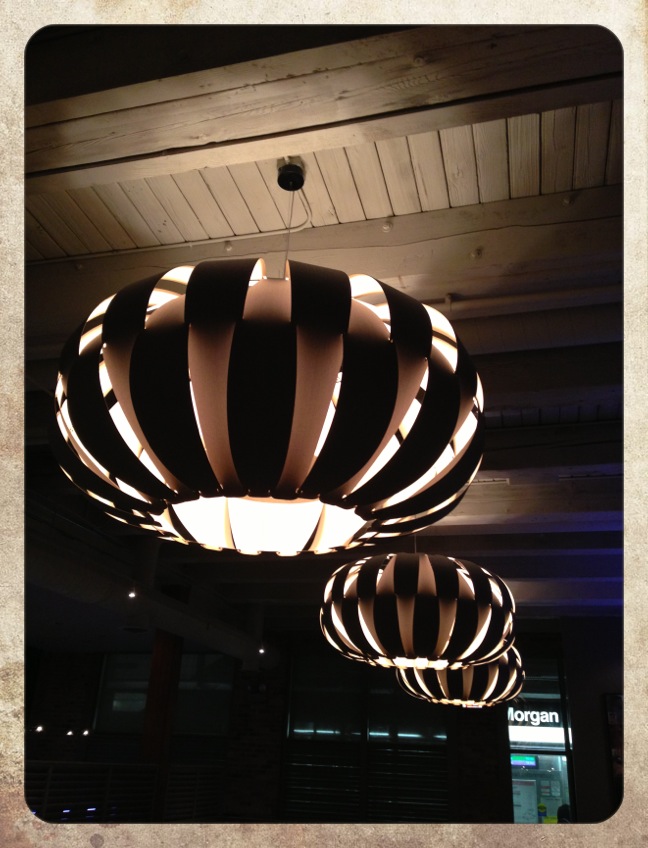 Day Two:
My day started with a pathetic run and a long coffee chat with Beth (the artist I mentioned above, Ryan's mum and a very dear BFF of mine) in the lovely lobby of The Public Hotel. Then, we finally got our act together and met friends for lunch at Ralph Lauren and did a little shopping. Ralph Lauren, while mediocre in terms of food and libations, has a beautifully decorated dining room and I'd heard it was worth a lunch. The shopping took us to Ikram which is possibly one of the most beautifully curated collections of women's clothing and accessories I've seen. I was told the First Lady has been know to stop by.
Soon after, I parted with the group in order to explore some of the West Loop area of Chicago which is rich with many great restaurants & bars including the well known Girl and the Goat. I started there. Unfortunately, I wasn't terribly hungry so I didn't eat but I did have one of the best cocktails I'd had in a long time. It was called Blood & Goats and was a perfect blend of Monkey Shoulder Scotch, Leopold Tart Cherry, Savannah Madeira & orange.
I then walked a block Haymarket Pub & Brewery which came highly recomended. Luckily i met owner and master brewer, Pete Crowley, while I was peeking through the windows into the tap and fermenting rooms. Pete kindly offered to take me on a tour of the place explaining that they have over 30 tap handles, 10 of which are their own. Something I found very impressive for an urban brewery with limited space was the basement aging room where Pete has a variety of beers in Bourbon casks. If you haven't tried this style of beer yet, look out for them from some of the better, smaller breweries.
One of my favourite restaurants on this trip was Au Cheval, one of well known restauranteur Brendan Sodikoff's locales. Beth met up with me at this point and we sat at Au Cheval's kitchen bar feeling like we were in a Parisian 50s diner in the Marais. I loved the decor and appointments. By the way, Au Cheval is kitty-corner from Haymarket on the intersection of Randolf and Halstead. As the dinner hour was fast approaching and we had reservations elsewhere, we simply ordered a quick bite of delicious, dill-laden, chopped liver and buttered toasts which we accompanied with a sour beer and a Pegu Club cocktail. Go online and check out their menus.
For dinner we had reserved at Sable Kitchen & Bar, primarily because I'd heard they had an unrivaled spirits selection. The food was pretty good and the atmosphere was urban and sophisticated but it was the cocktails and spirits that really impressed me. Chicago has some very good local distilleries so I asked for a 'local' cocktail which is a great thing to be able to do.
Then I was DONE for the day.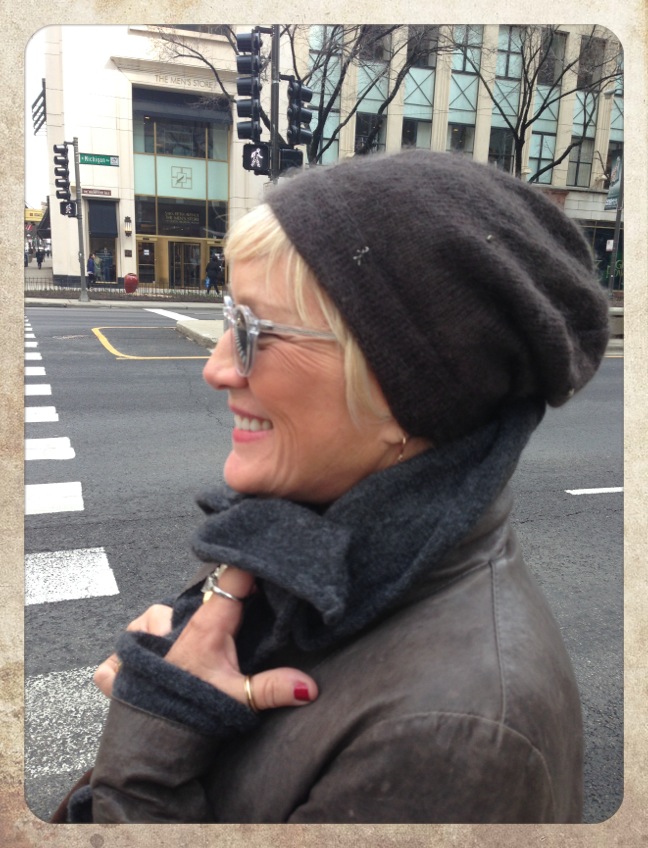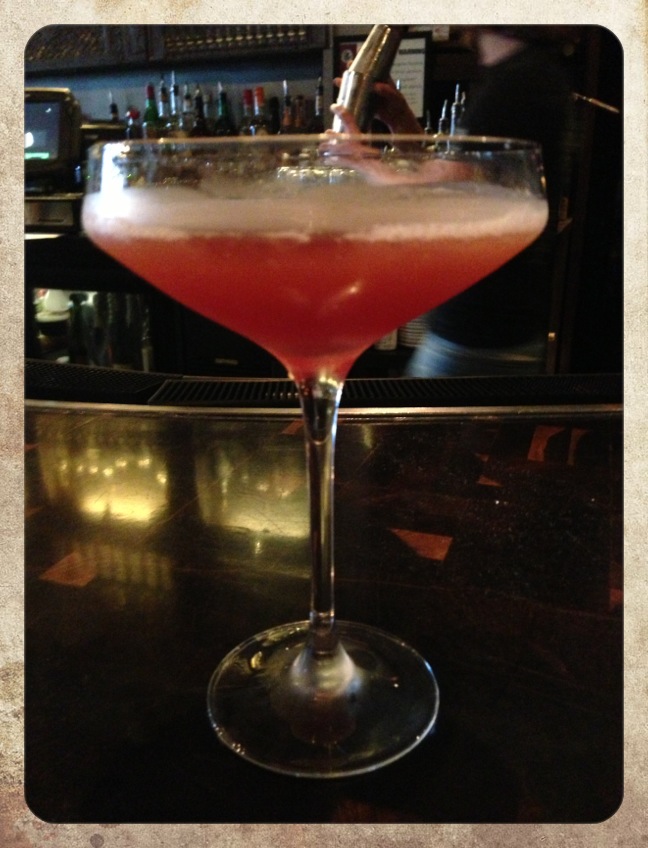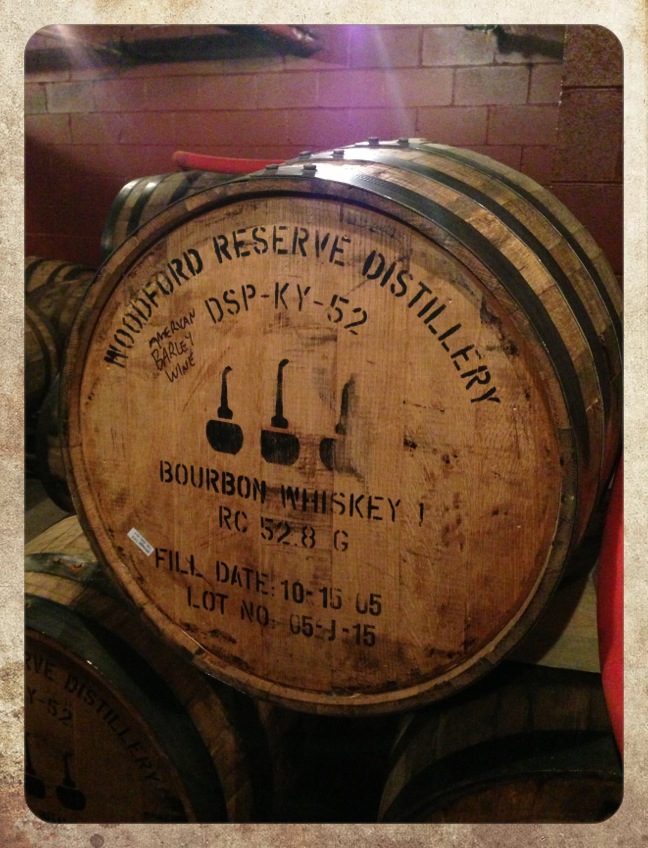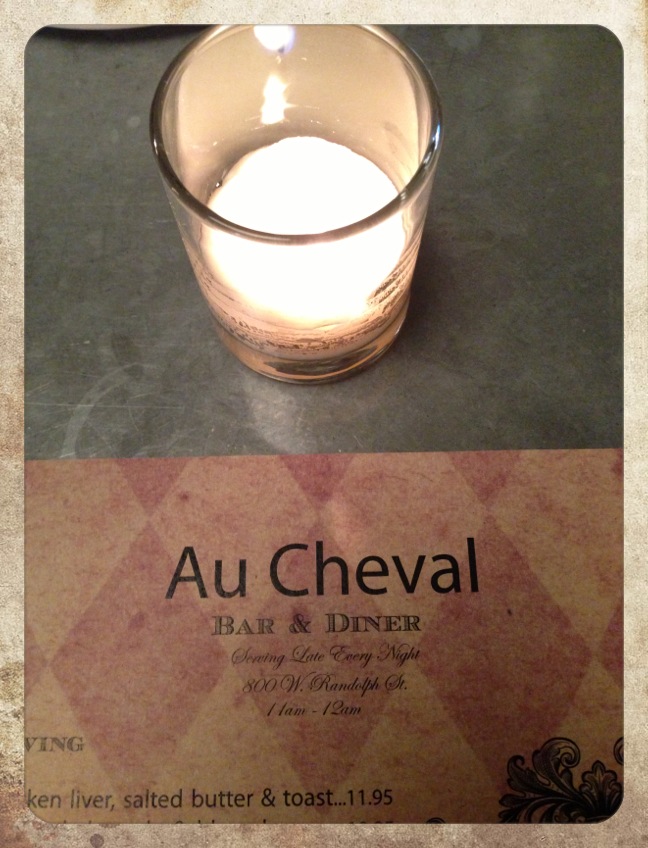 Speaking of local distilleries, a friend and whisky savant, Marty Duffy, kindly picked me up from the airport on this trip and during the drive in and thankfully reeled off the names of who and where I should visit on this trip. One of them was Paul Hletko, founder and master distiller of F.E.W. Spirits in Evanston. I visited Paul one morning at F.E.W.'s small distillery and was so glad I did. Paul represents what I love about craft spirits, he has a family story (grandfather was a brewer in Europe) F.E.W. is so ironically named for Frances Elizabeth Willard (a woman who was instrumental in bringing Prohibition to fruition and keeping in place until the late 90s in Evanston) and they are a grain to glass operation. It all happens under one roof.
I met up for lunch with restauranteur extraordinare, Ryan O'Donnell, his wife Anna and Beth at Sepia. As a gift from the chef we were sent, what I felt was easily, the best Charcuterie platter i've had. All meats were cured and prepared in-house and where outstanding. I ordered a delicious lamb burger and Anna had some great Arctic Char. Great place!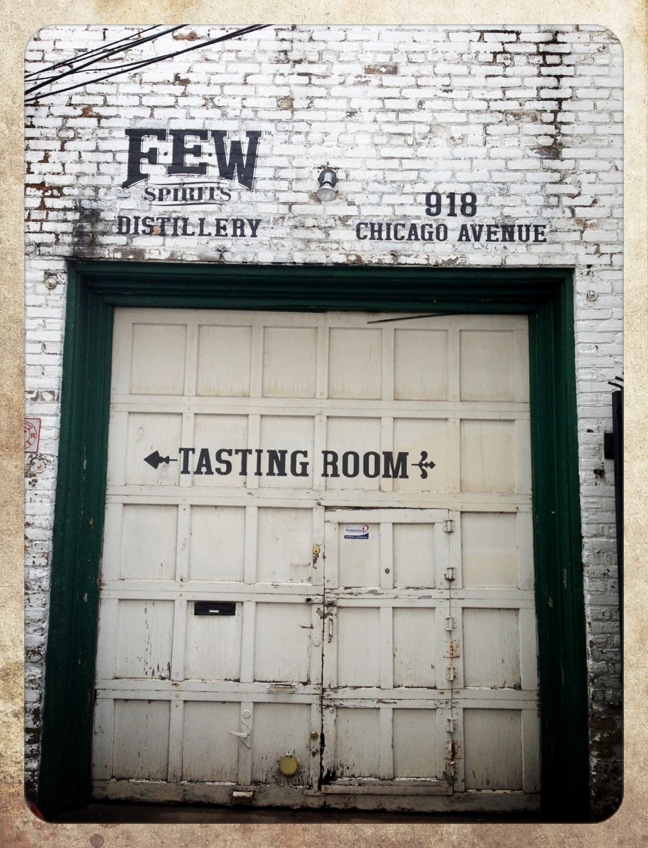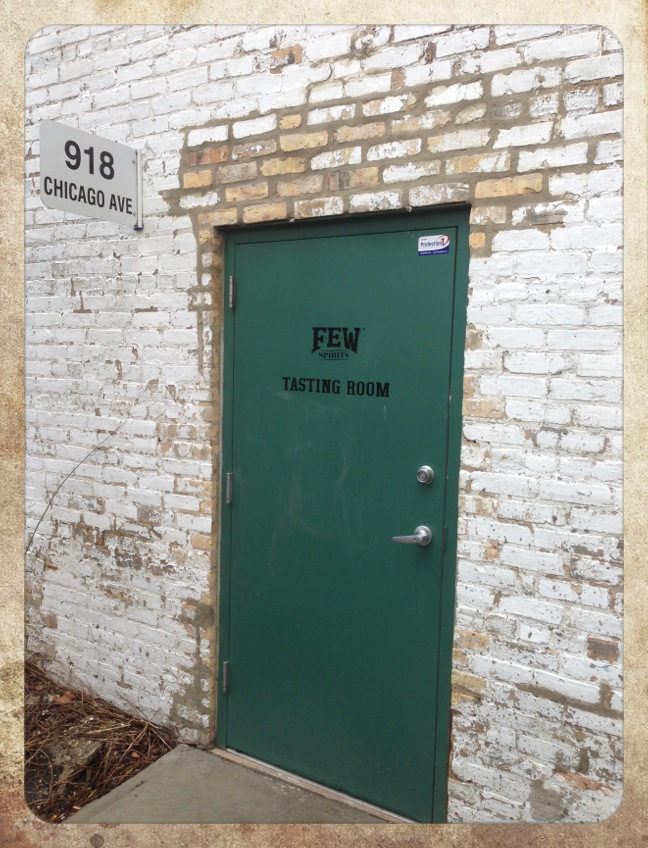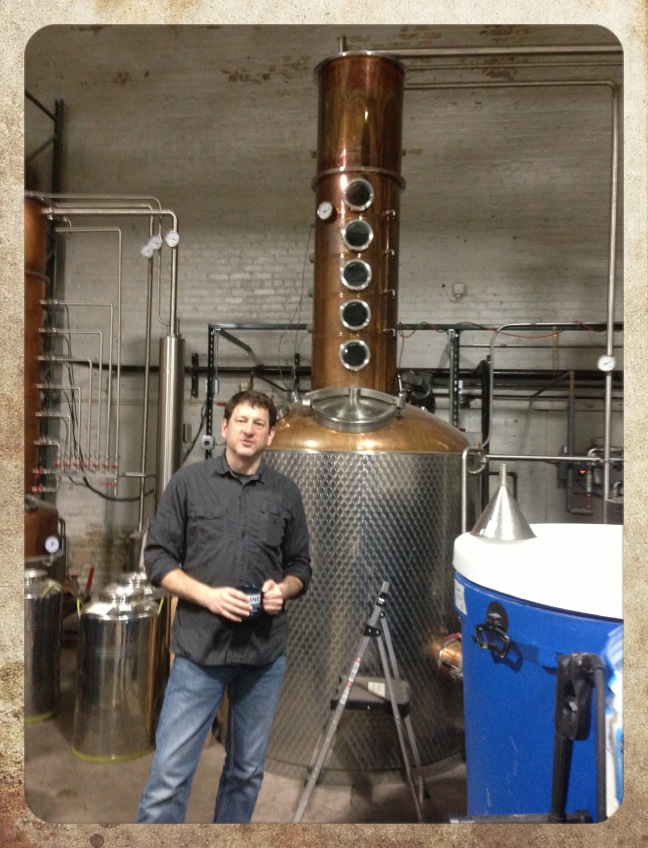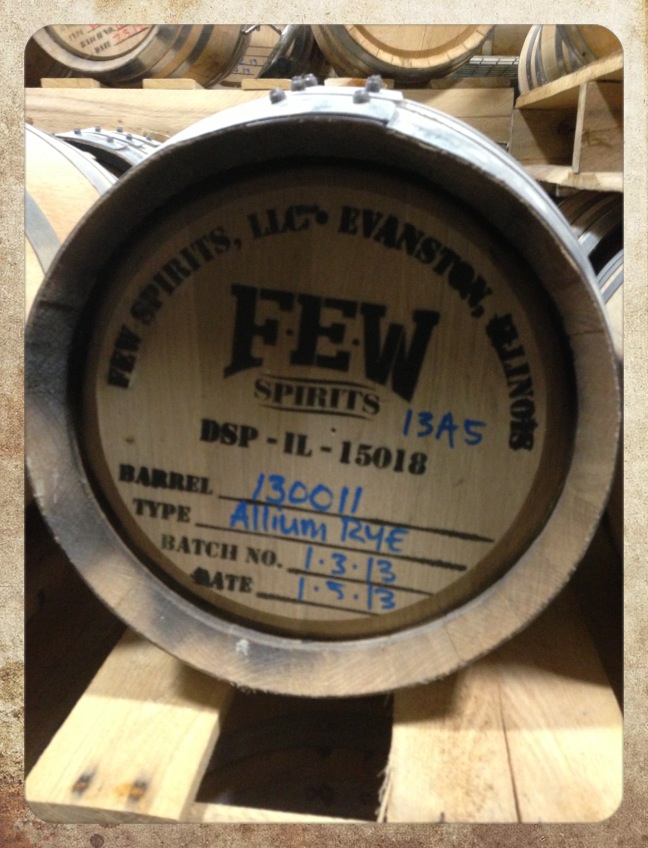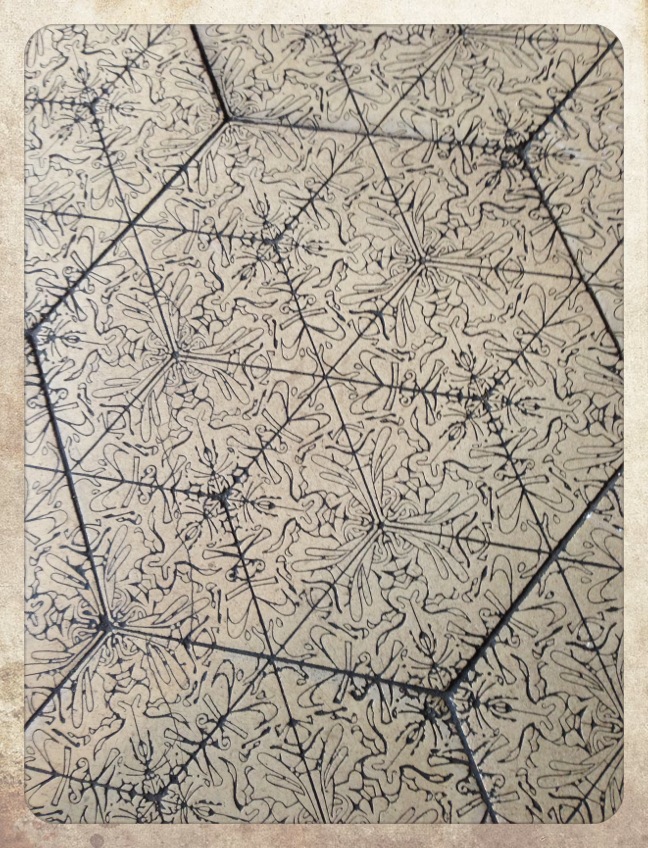 This would mark an epic evening, both on the trip and in general for me. We were invited to a private Chef's menu tasting at Kabocha, still a week away from opening formally to the pubic, to enjoy, opine and ultimately fine tune the already well developed Japanese Brasserie menu. Amoung the dishes that evening were duck and fennel pot stickers with a sour orange sauce (get it? asian/french brasserie fusion from duck a l'orange), clams steamed in Sake with nori and Shiso leaves, and very cerebral dish of Fluke atop a pear foam with charred bok choy. All the dishes we were served that evening revealed joyful struggle between the desire of Chef Shin Thompson to go full on molecular and Ryan O'Donnell's desire to stay true to the roots of brasserie-style food which includes the generous portion sizes. Quite genius all around I must say. Its also a stunning restaurant with that sexy chef's table for two. Go!
Now for the most moving cocktail experience I've had to date. People that know my passion for spirits and cocktails recommended I visit Aviary, a reservations-only cocktail bar, located conveniently for us that evening, just next door to Kabocha. We didn't have a reservation and therefore couldn't sit in the lounge but I was thankful for that when I realized the standing room only foyer, with high top tables, was front row seating to the performance that is Aviary, behind the cage. Directed by Charles Joly, the cocktail and small bites menu includes a prix fixe page, offering flights of from 3 to 7 cocktails with optional bites pairings, an a la carte cocktail list, spirits, champagne, beers and small bites. Interesting enough so far but I was wondering when the wow factor would come. Then all of a sudden we were presented with a cocktail amuse bouche. That's a first for me and I was impressed. I ordered a Rob Roy and it came in an inflated, smoke-filled, thin plastic bag that was placed in front of me and the server slit the bag and out rolled a gentle, smokey, lavender vapour. What an experience. We were a group of four so we each ordered a different drink and then a couple more so we could relive the surprise and anticipation of what was to come, time and time again. It was such an entertaining experience that was enhanced by our front row seat to the cocktail kitchen. Aviary does not have a bar in the traditional sense of the word, but rather a high functioning kitchen from which both the food and drinks are prepared and to watch the preparation is highly entertaining. By the way, there is a chef's table for two within the 'cage' that can be reserved. Our final cocktail of the evening was similar to a Manhattan but arrived in the most unusual way and required my help to set it free. The drink was presented on a serving tray with a large sphere of ice in a lowball glass, a wooden ring with a rubber band threaded through a silver cylinder (like a sling shot) and a silver pinch, holding a lemon zest. I was instructed to place the wooden ring atop the rim of the sphere-filled glass, secure the ring with one hand and pull up on the silver cylinder, let go and shazam! The ice broke to release the cocktail that was trapped within, I then placed the lemon zest in the glass. The term I keep coming back to, to describe Aviary is CEREBRAL and congrats on the James Beard award this past week!