April 15, 2013
recently took a trip to Spain. Th purpose was my son's U13 world cup soccer tournament in the Costa Brava region but I was not-so-secretly eager to have some great eating and sipping experiences both North of and in Barcelona.
Within hours of arriving at the Barcelona airport we reached, by coach, the beach town of Platja D'Aro where we settled into the Hotel Nautic Park (recommended) and prepared for five days of soccer. We were famished and unfamiliar with the town so we lunched in the hotel's dining room that day and I was pleasantly surprised by a very delicious fish that was served. It seemed like a cross between Black Cod or Sable Fish and Sole, and came right from the Mediterranean Sea, only four blocks away. All these local fish seem to have so many names that I'm still confused by it but hopefully the photo below will provide some satisfaction.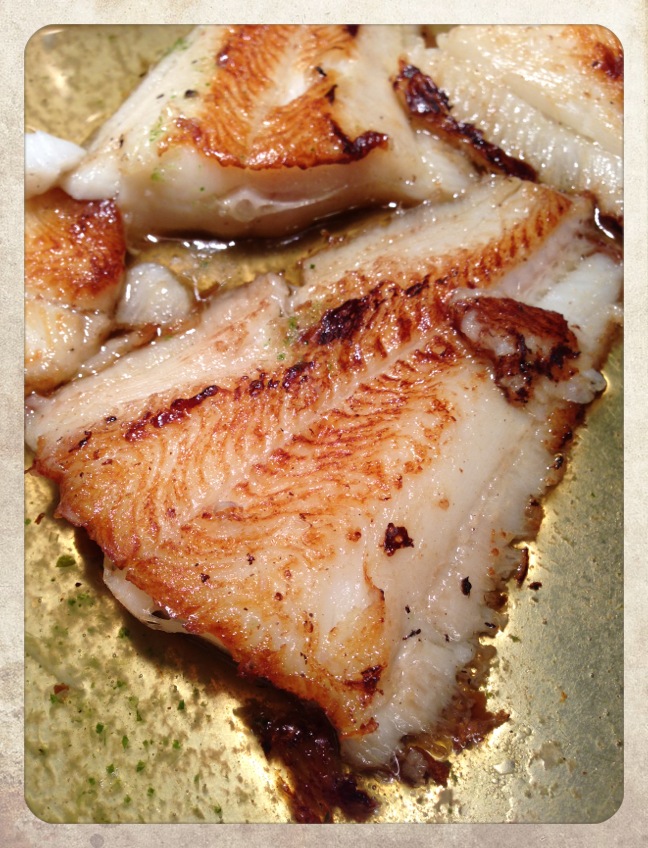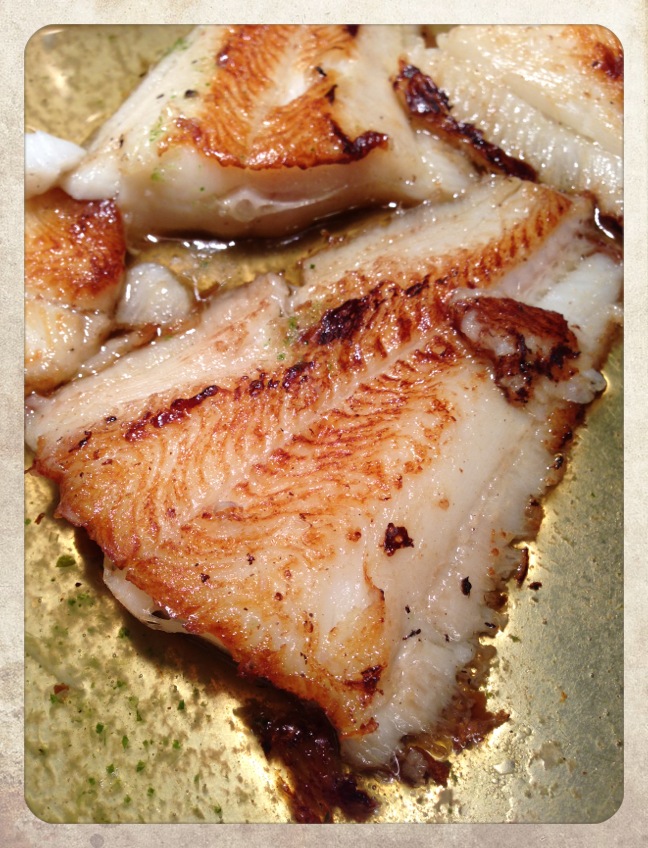 The following day marked the opening ceremonies for the tournament and with that underway I began to plan an opportunity, between upcoming games, to steal away in search of a good restaurant or two which wouldn't be difficult as I was close to many Catalonian seaside towns, not to mention the region in which, now closed, El Bulli was nestled. Thankfully, on this trip with me was my younger son Oliver and fellow soccer parents and friends Susana and Jesús, all of whom love great food. So, while the soccer players had to hunker down and prepare, we were at liberty to explore.
One spot on our radar, which we honed in on, was known to have been frequented by the El Bulli chefs and in fact is included in the book Where Chefs Eat. Raffas is a small, 16 seat, mom and pop restaurant in the charming seaside town of Roses in the Girona region of the Costa Brava. Once we'd chosen a great Albariño to start (photo below), we let the chef take over. We began with the ubiquitous Pan con Tomate which was accompanied by some salty anchovies, bathed in flavourful olive oil. Then, an onslaught of fresh seafood including clams in brown butter, prawns, baby squid (Chipirones) and some just-opened Sea Urchin. At the end of the meal my friend Jesús, who knows the region well, suggested I try a digestif called Exteco Patxarana, on ice. While I'm not terribly fond of anisette liquors, this one was not dominated by that flavour, in fact, there was just a gentle hint of it on the finish. I learned that it is based on the sloe berry from the Blackthorn bush and as a result has a lovely deep rosé colour.
Upon exiting Raffas that day, I saw a bucket with a guillotine-like knife over it and realized it was the tool with which they cut open the Sea Urchin - a very interesting contraption - a very delicious lunch!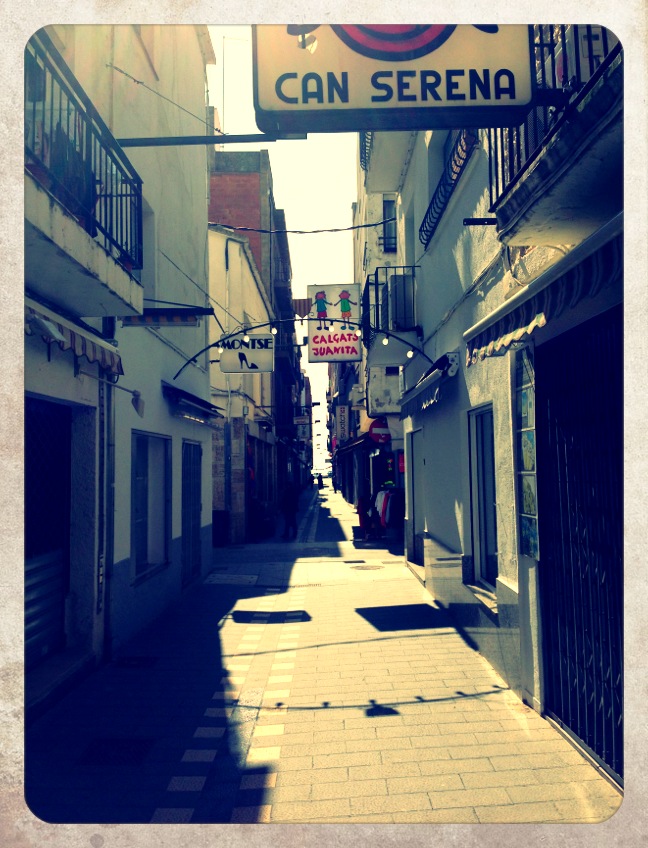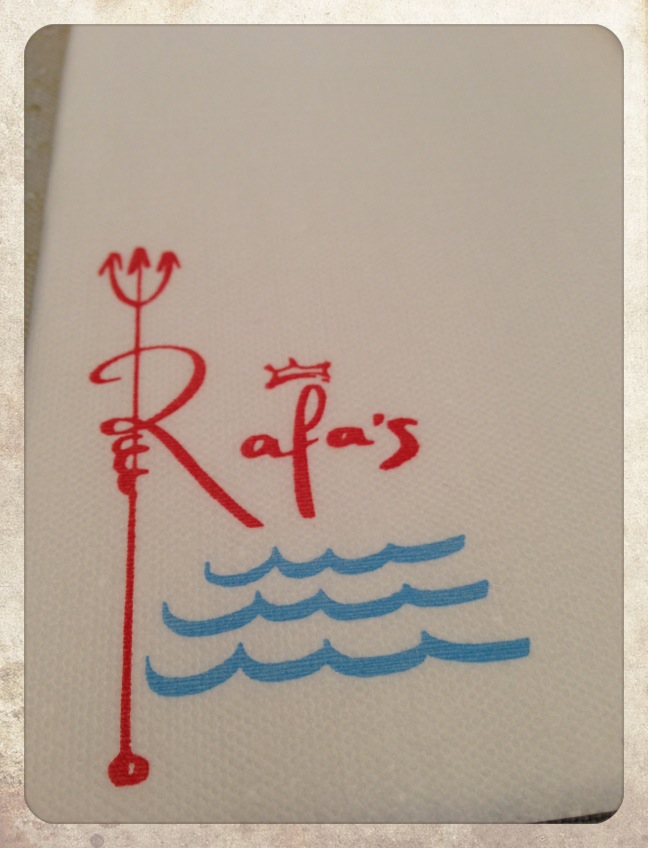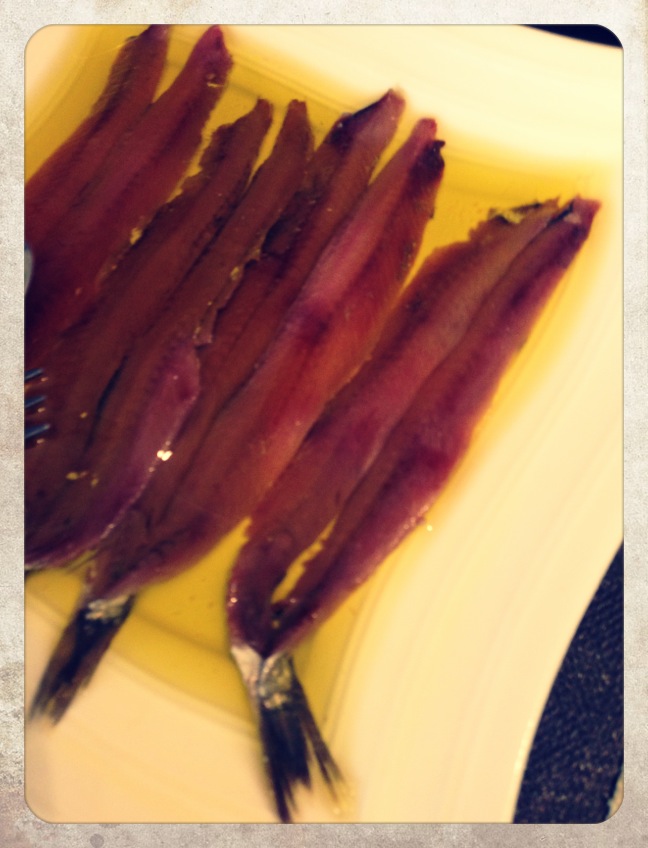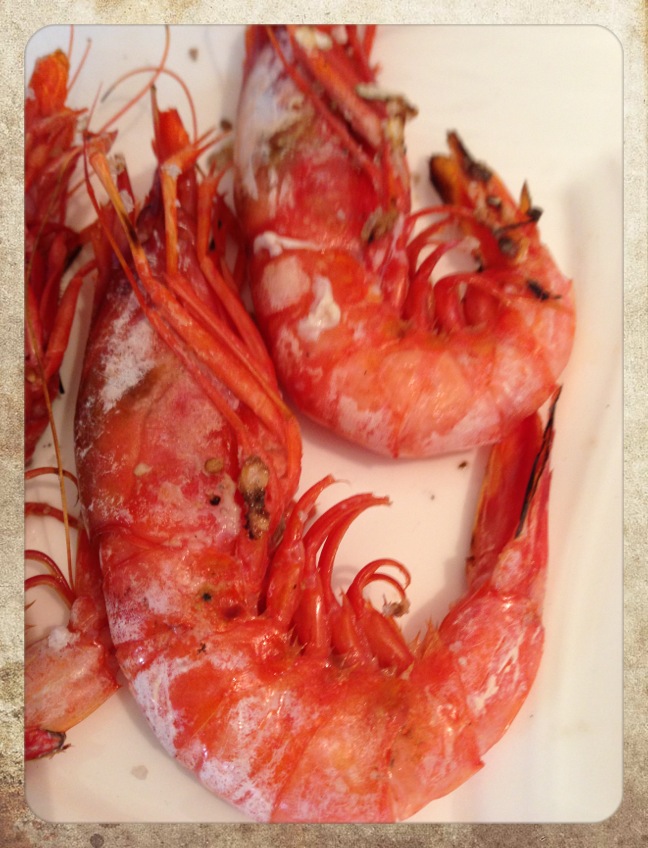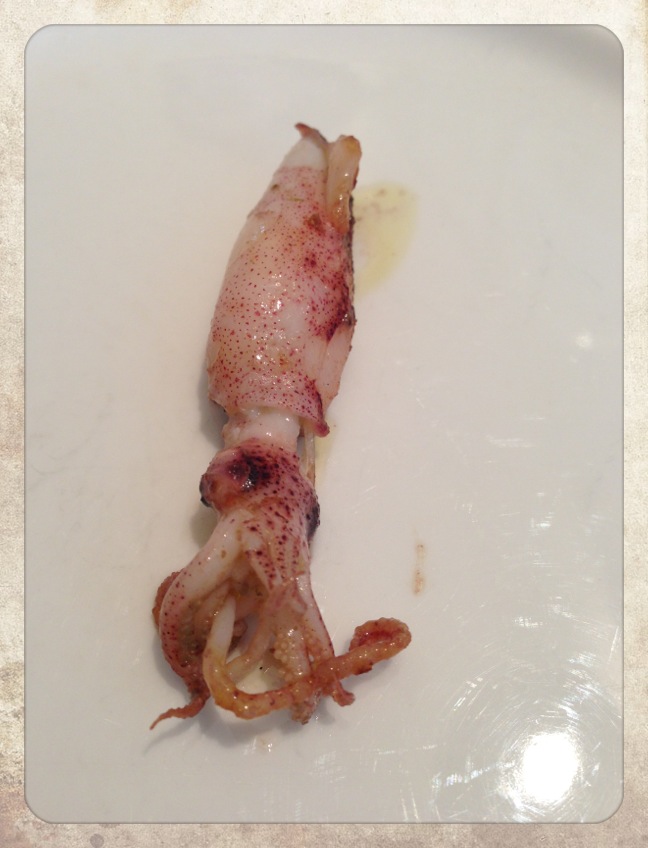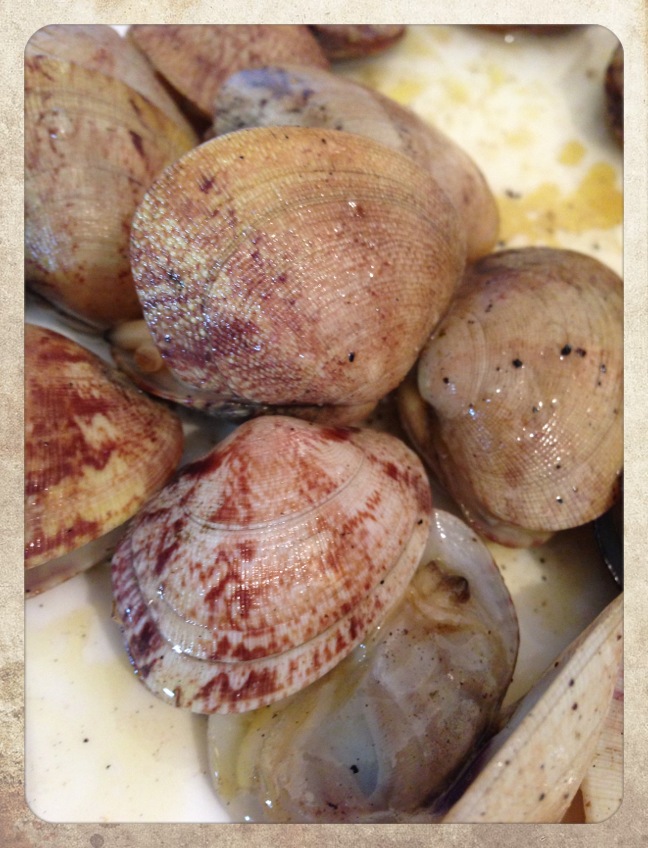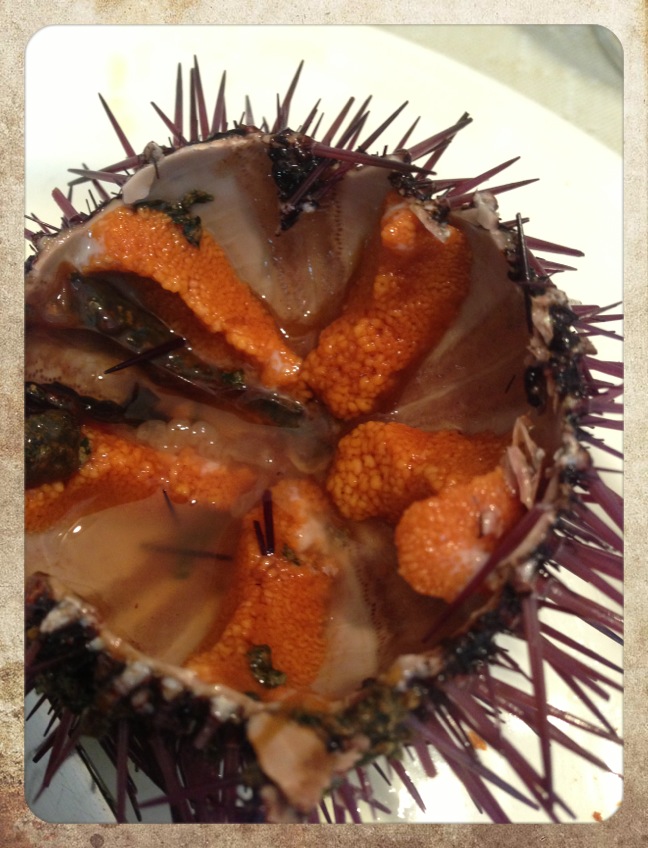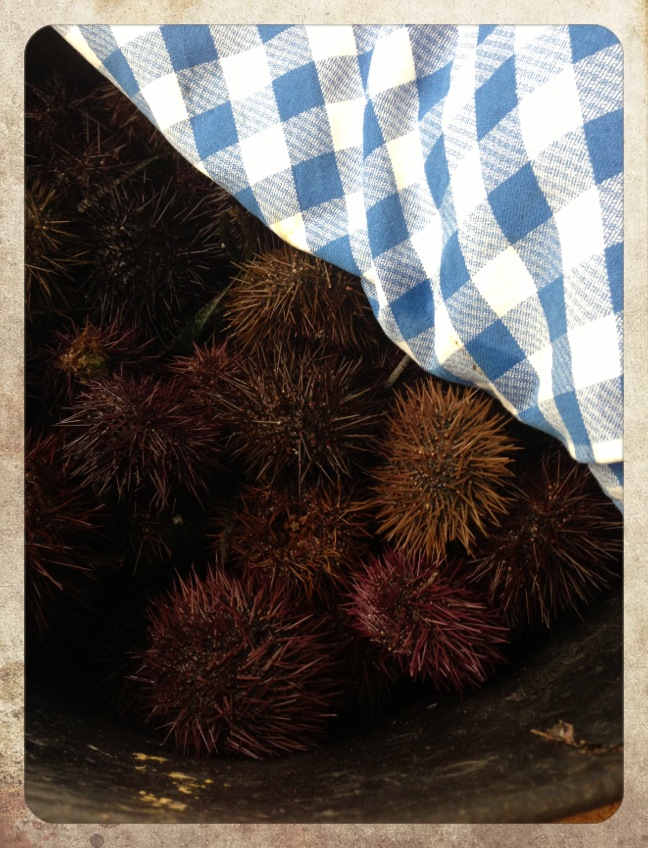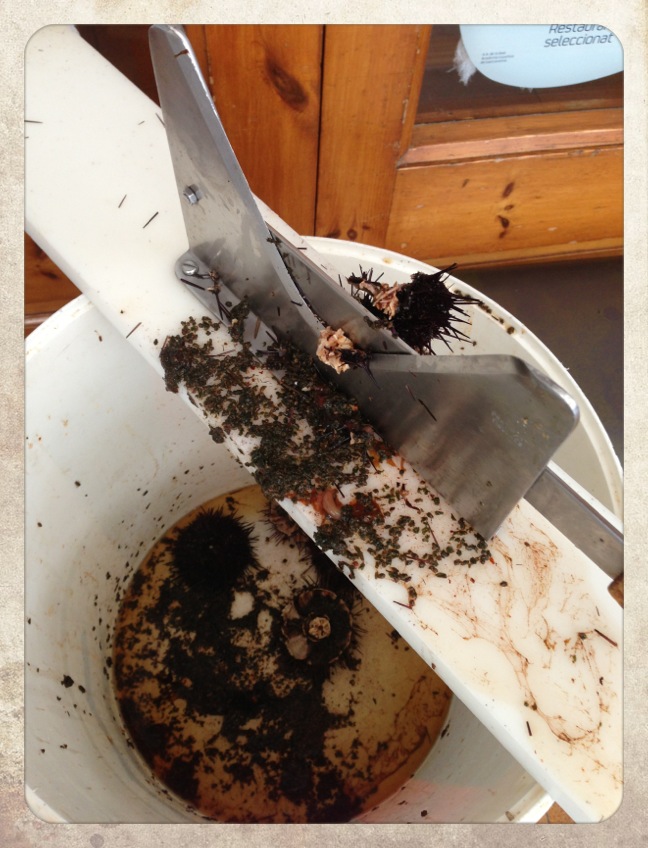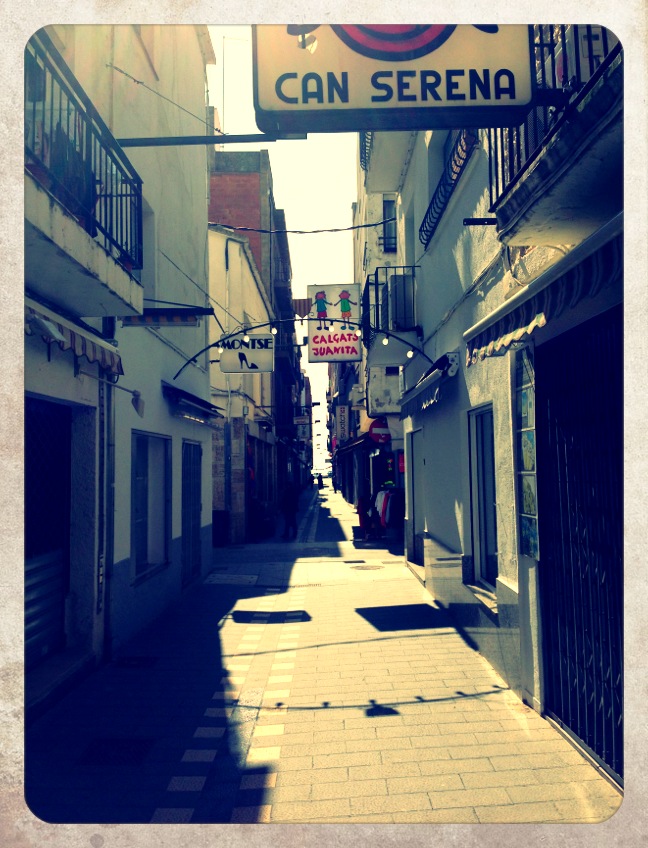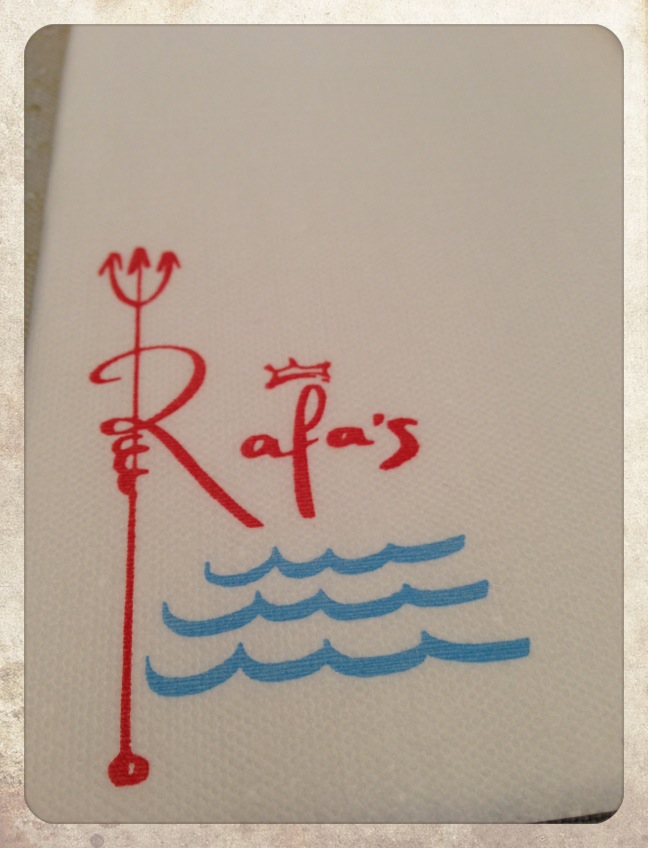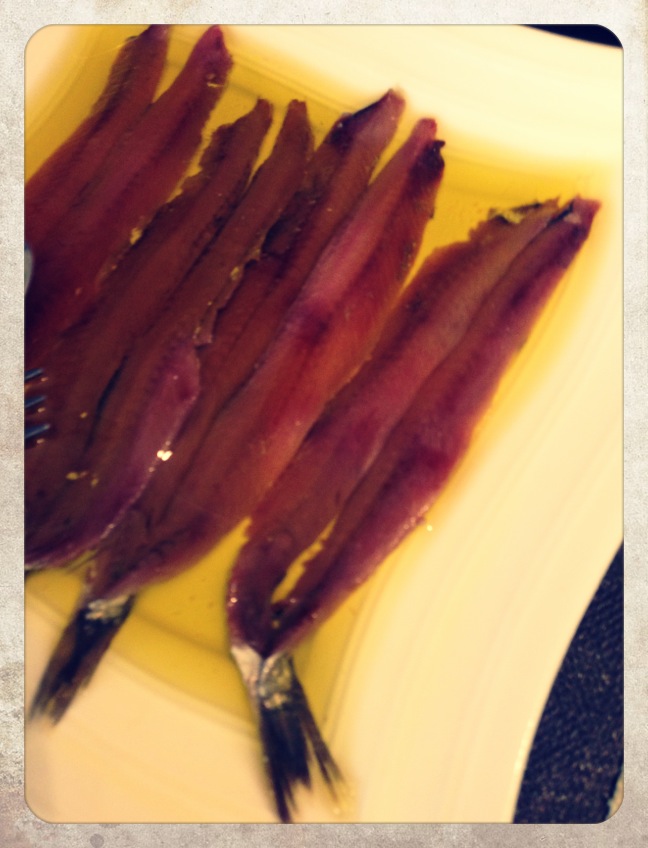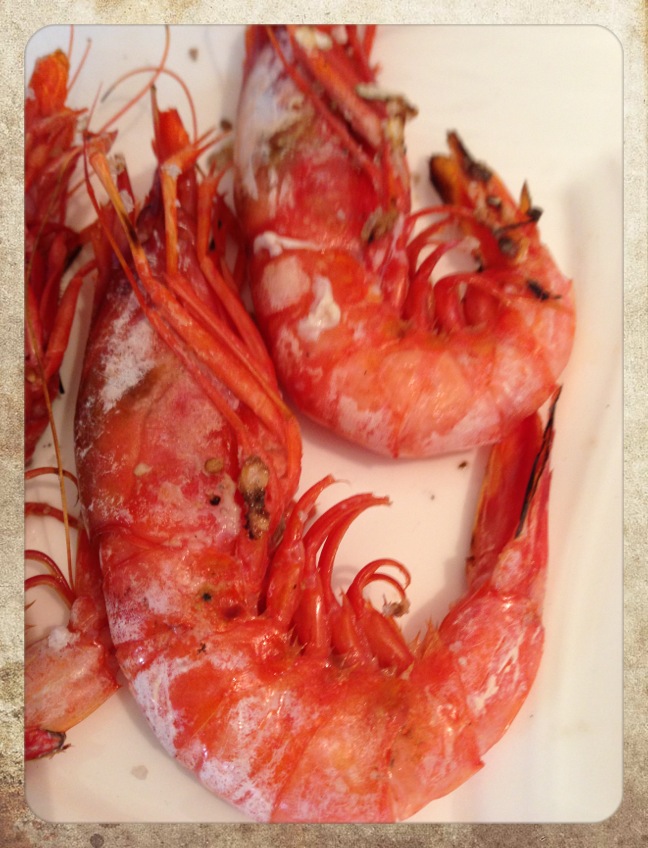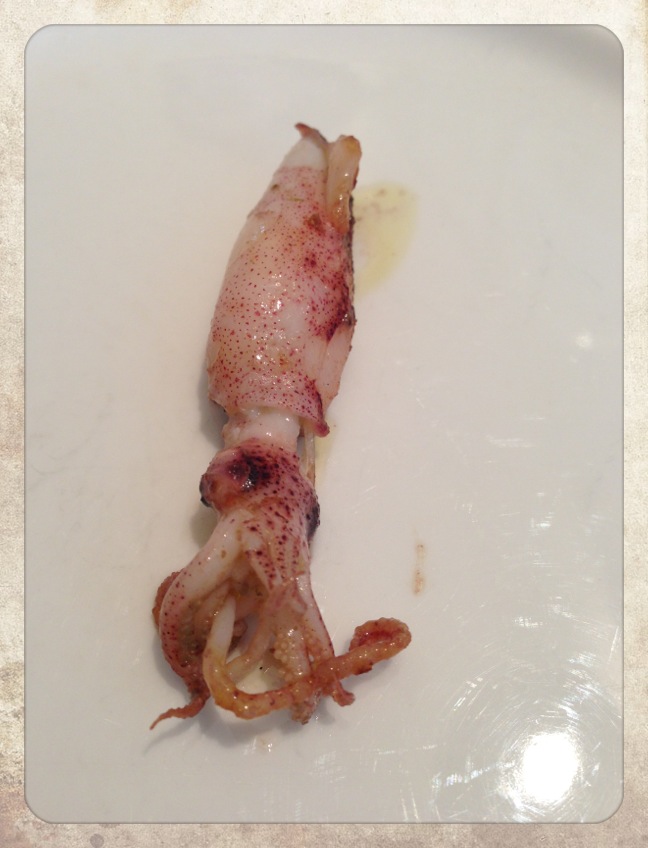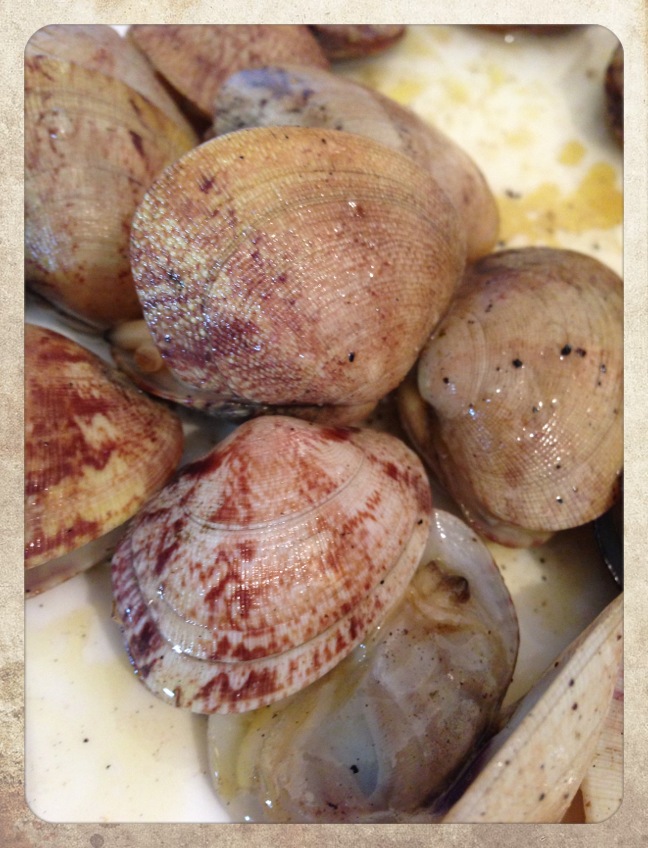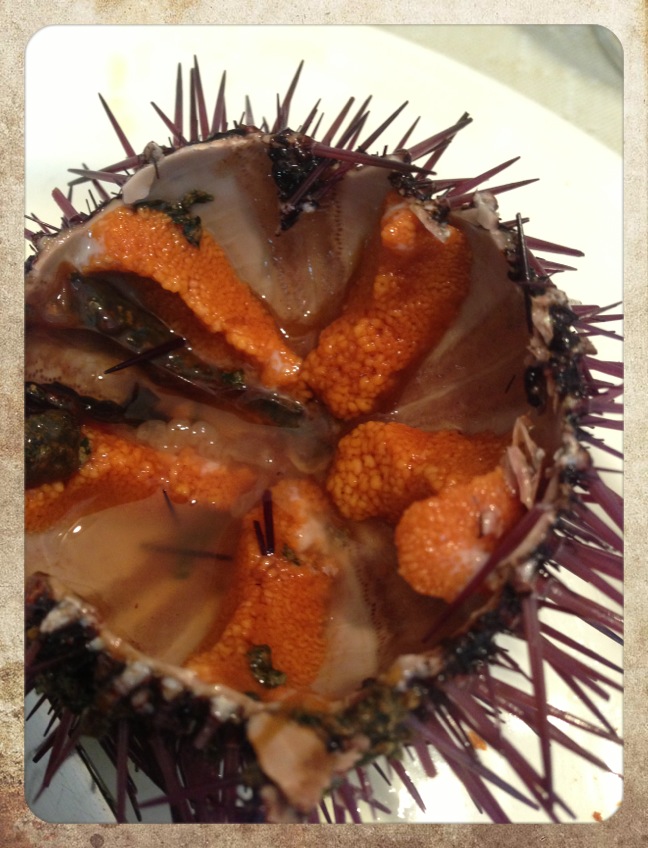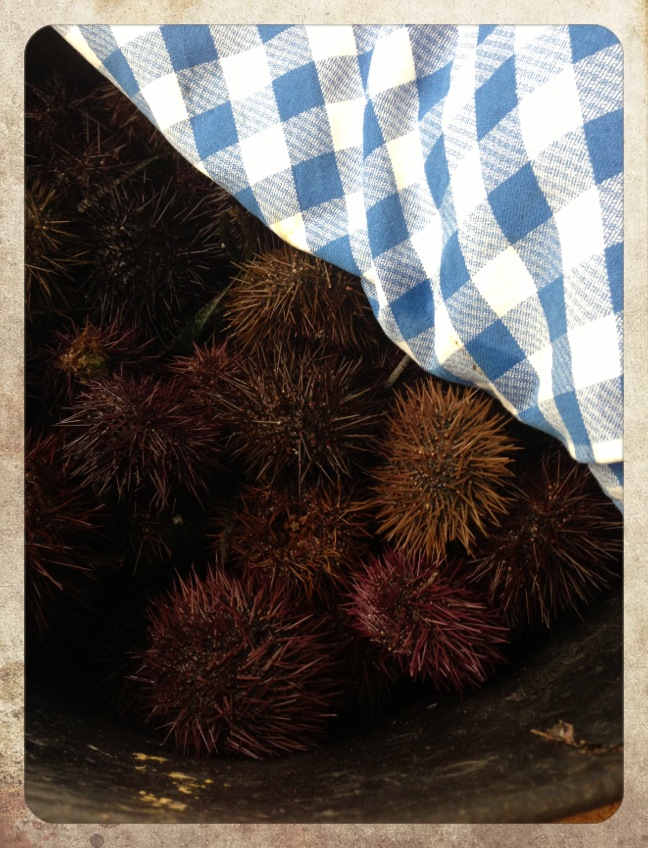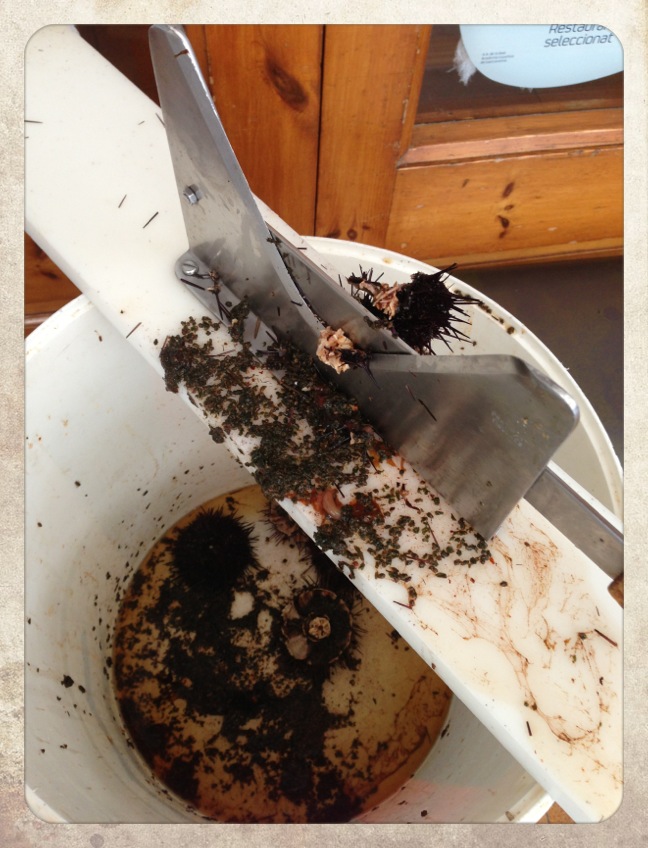 My second memorable meal of this trip has been entered into the top 5 meals of my life, so far. The day began when we took the (reluctant) boys to the Dalì museum in Figeuras, and then, couldn't get them to leave. What young or old mind could resist the playful and warped manifestations of surrealism? Then, while the players and coaches had to return to the hotel that afternoon to prepare for a game the next day, Susana, Jesús, my youngest son, Oliver and I set off to find a restaurant that had been recommended.
Bo.tic is a Michelin star restaurant located on the outskirts of the Medieval town of Corçà in an old, renovated flour mill. Upon entering the Scandinavian style dining room, we were seated and to my delight, given two vertical and two horizontal menus - what amazing attention to detail. We were a table of four and if all menus were the same shape we could not have opened them without overlapping. I knew at that moment we were in for a good evening. Then, I saw the gin and tonic list. What I hand't know until then was that Spain or at least Catalunya, the gin and tonic reigns supreme. Bo.tic's spirit list included more than 8 artinsanal gins, each paired with a particular tonic and botanicals in the glass. Jesùs and I love G&Ts so we each ordered different ones to compare nuances.
Bo.tic offers both prix fixe and a la cart options; we chose a la carte and once we had ordered our appetizers, mains and desserts, the meal began with an onslaught of unexpected delights. To our pleasant surprise, over six different and equally amazing amuse bouche were presented to us. The highlights were a truffle maple leaf crisp, an inside out bloody mary, a ham broth over spring peas with a truffle foam and shaved black truffle atop, and an incredible melon sorbet cone with Jamón Iberico nestled inside. But where was the bread? I'd seen it peeking out of a basket nearby and we were hungry when we arrived but I didn't want to ask, as this place obviously had a plan – so we waited patiently (in the flour mill, for our bread – irony...). The three mini loaf choices and their two olive oil partners were rich, sour, malty, unctuous combinations.
Let me just be clear now to spare you too many details (unlikely, haha), everything that night was presented in the most exquisite style, combining both molecular and traditional gastronomic techniques that amazed us, plate after plate.
Of the four appetizers we ordered, what I cannot forget are both Susana's feather-light curls of fois gras and my supple scallops, both of which are included in the photos below. Of our main courses, Ollie's cylinder of short ribs, with a fois gras core and a delicate demi glace and my suckling pig with light and puffy pork rinds atop (Cochinillo and Chicharrones) were amazing. Regarding the desserts, I must mention that my friend Susana is the most exquisite chocolatier and therefore is frequently on the hunt for deft manifestations so, normally we all have to order dessert so she can sample but I got away with saying that my dessert that night would come in liquid form. There were too many national sherries and brandies I wanted to sample. I tried two from producer Ximenez-Spinola, a sherry and a brandy. It was interesting to try the two side by side as the sherry was much lower in alcohol but sweeter and the brandy much stronger and potent. However, both had the most wonderful layers of flavours to reveal.
Upon descending from our foodie flight, we had the opportunity to visit the chef and his team in the kitchen. During that conversation, Chef Albert Sastregener, confirmed what we had experienced, that he and his team of 5, deftly combine molecular and traditional techniques to create a perfectly orchestrated symphony of time-released flavours and textures; for a truly incredible experience.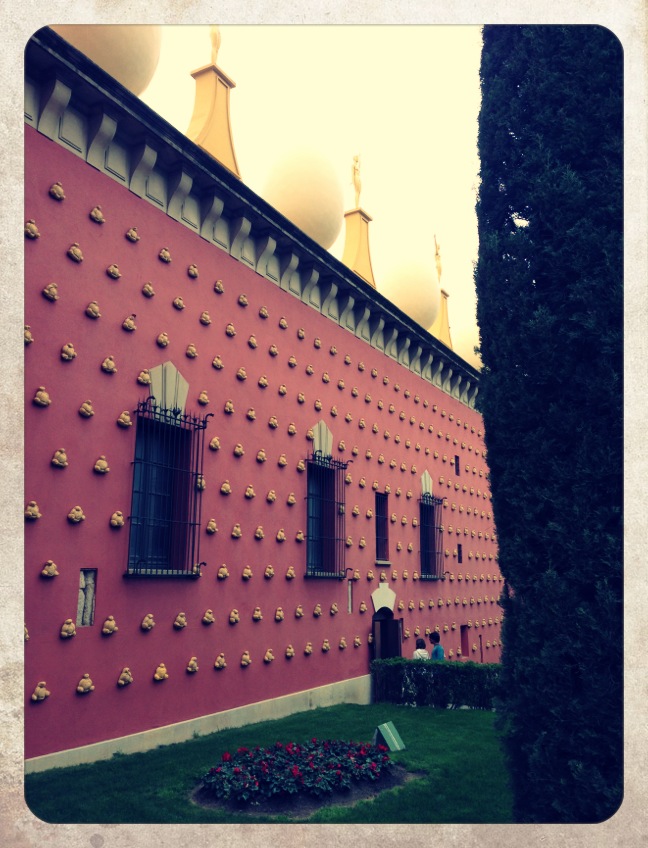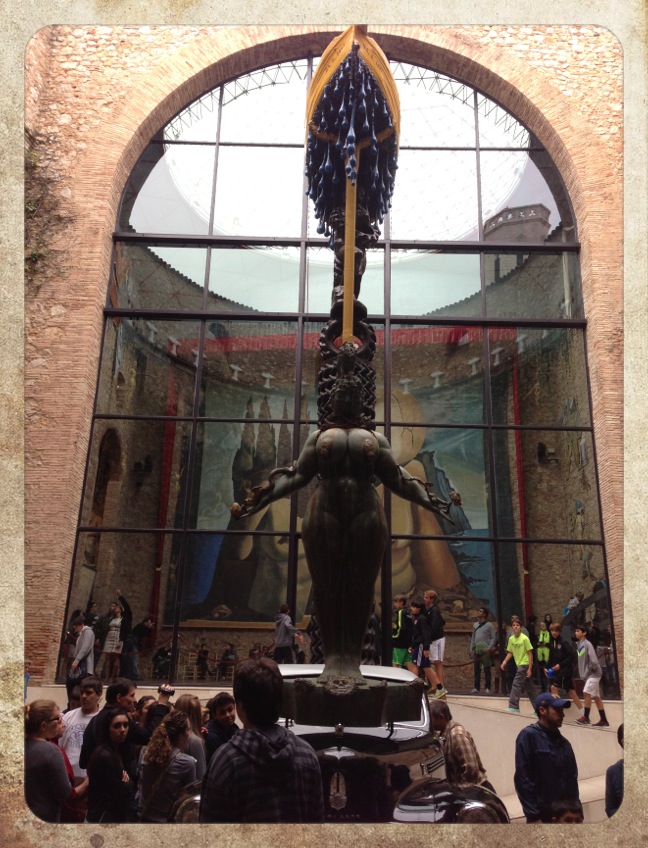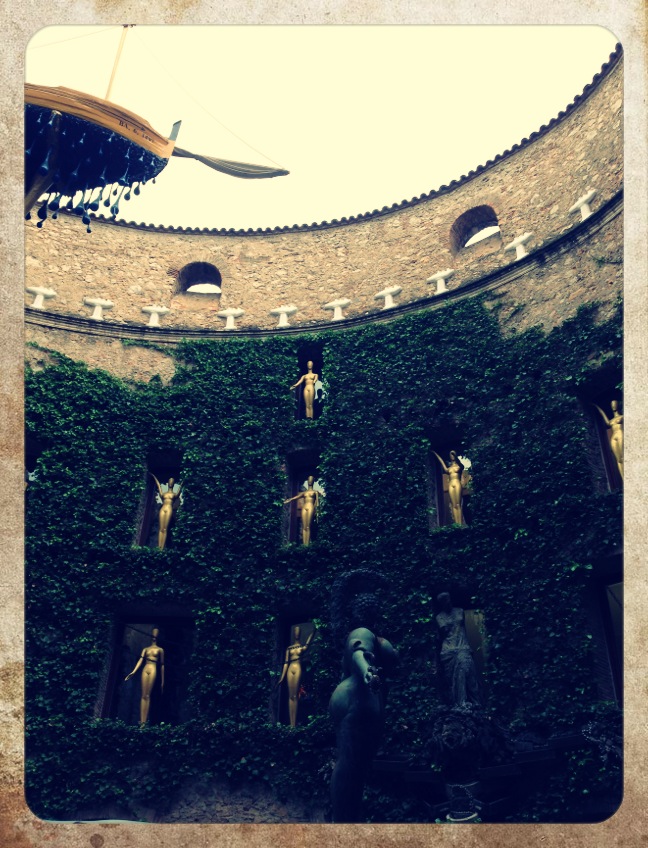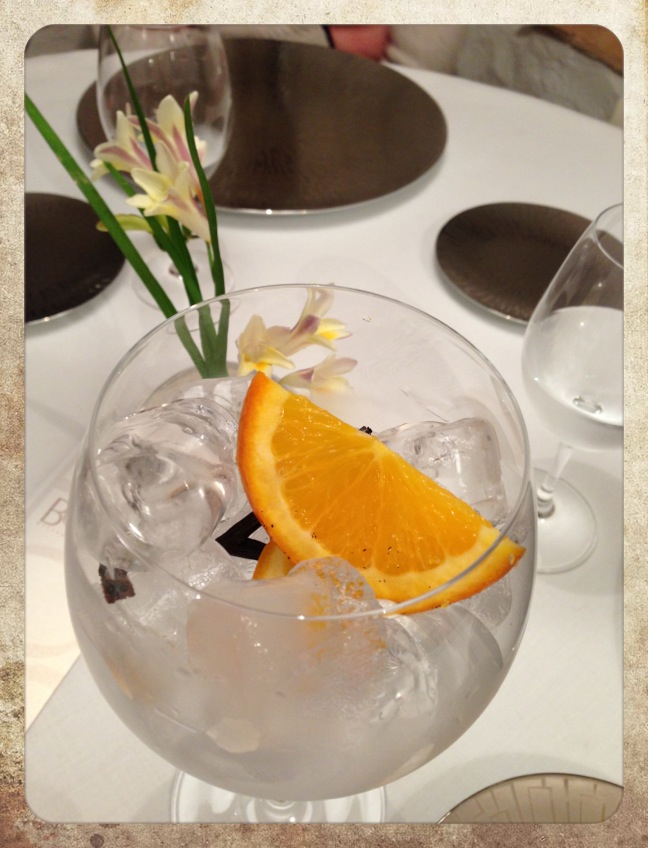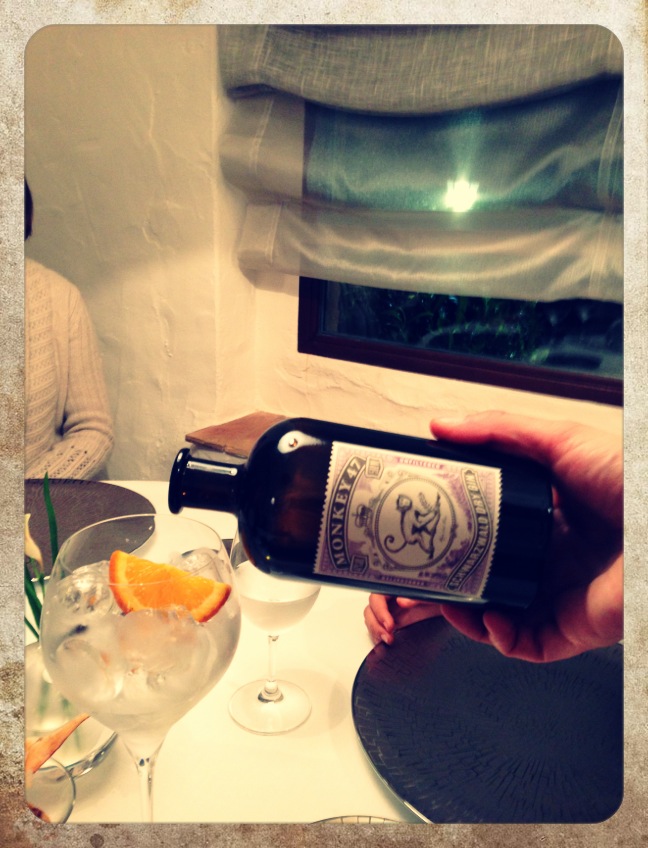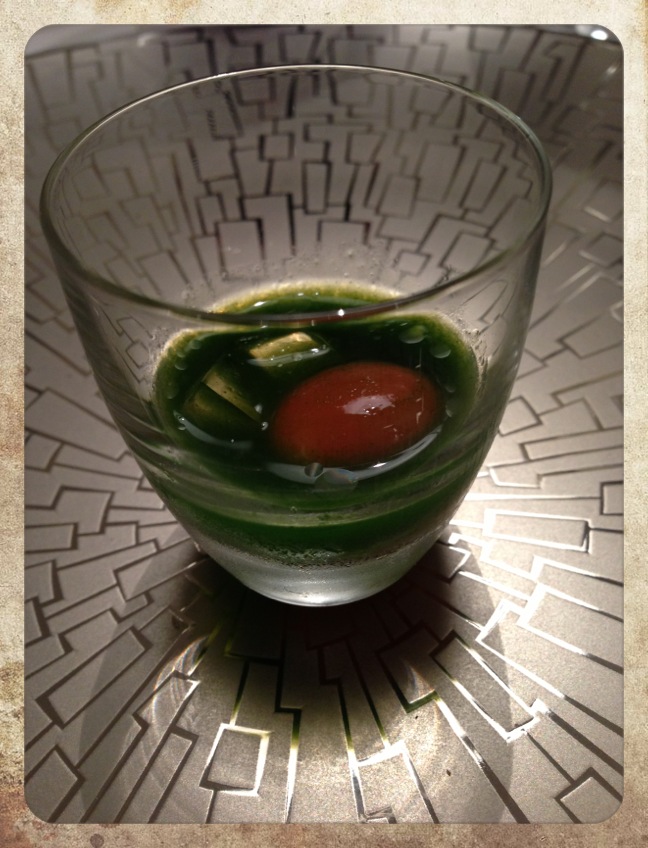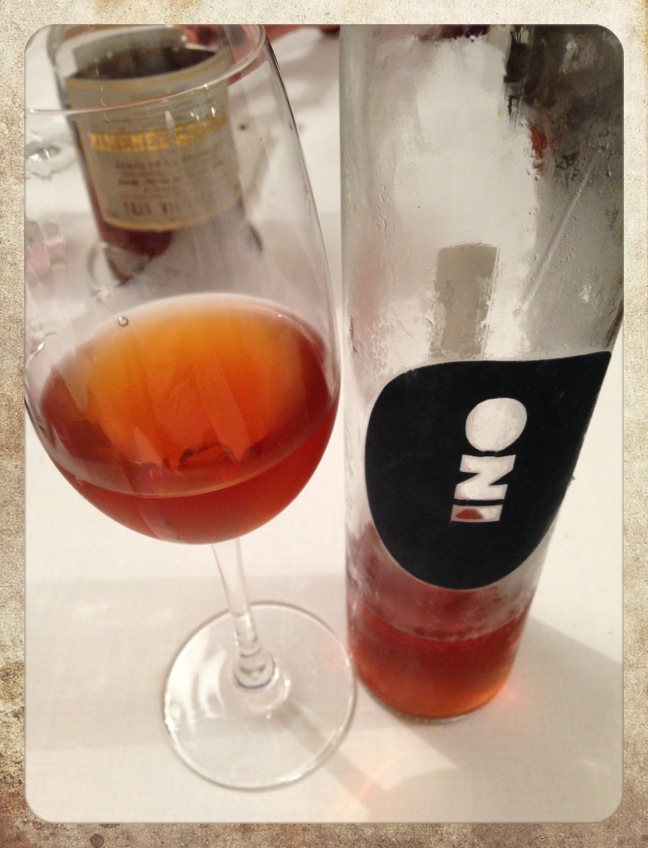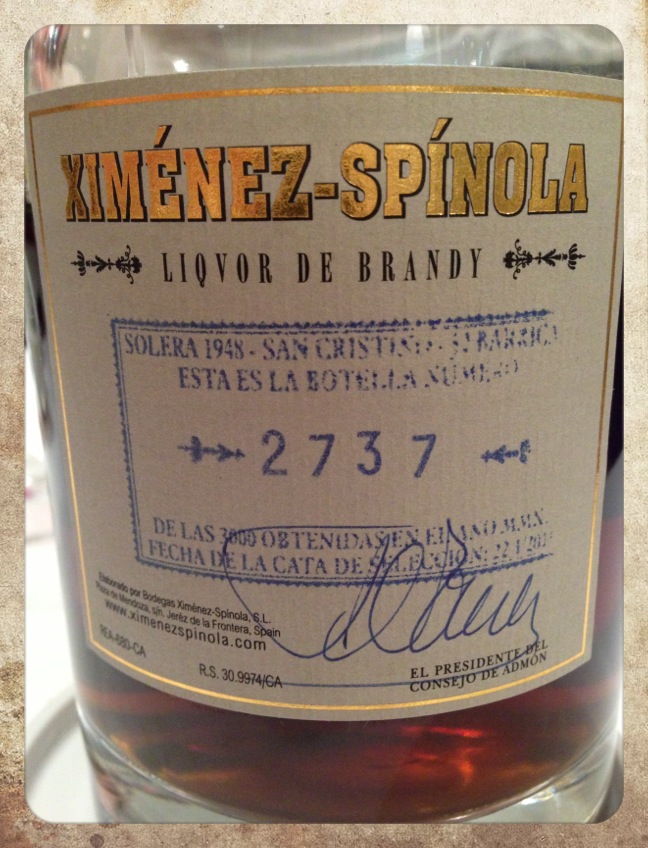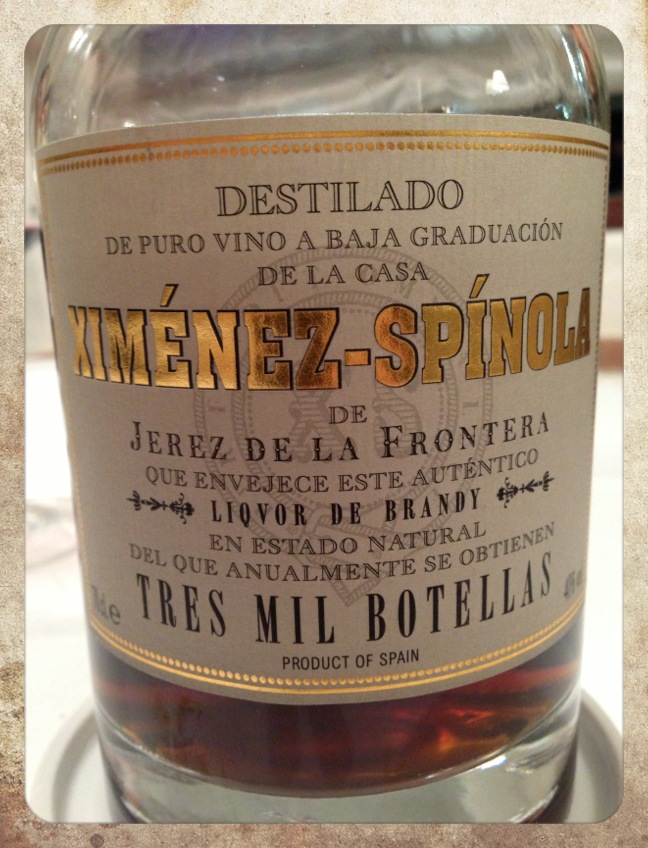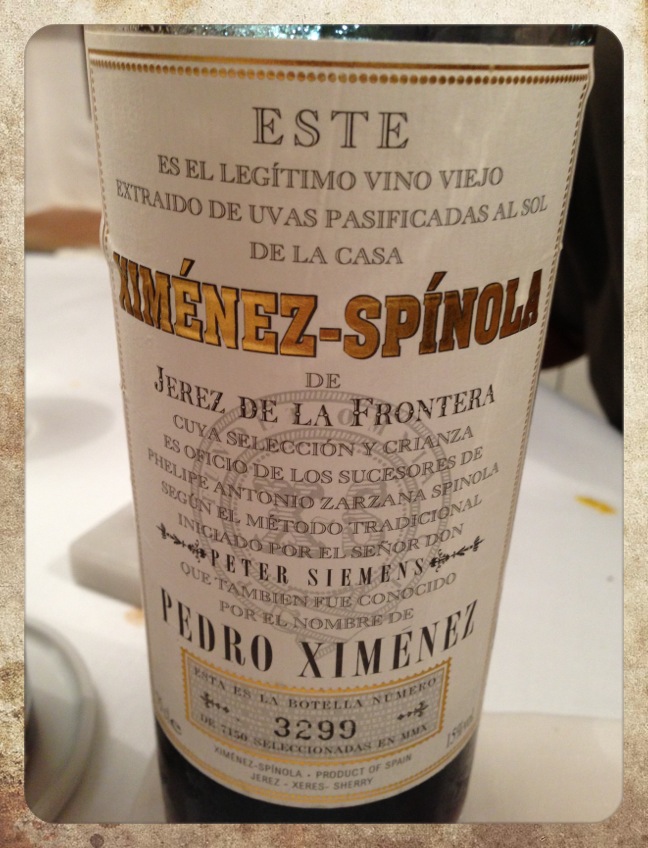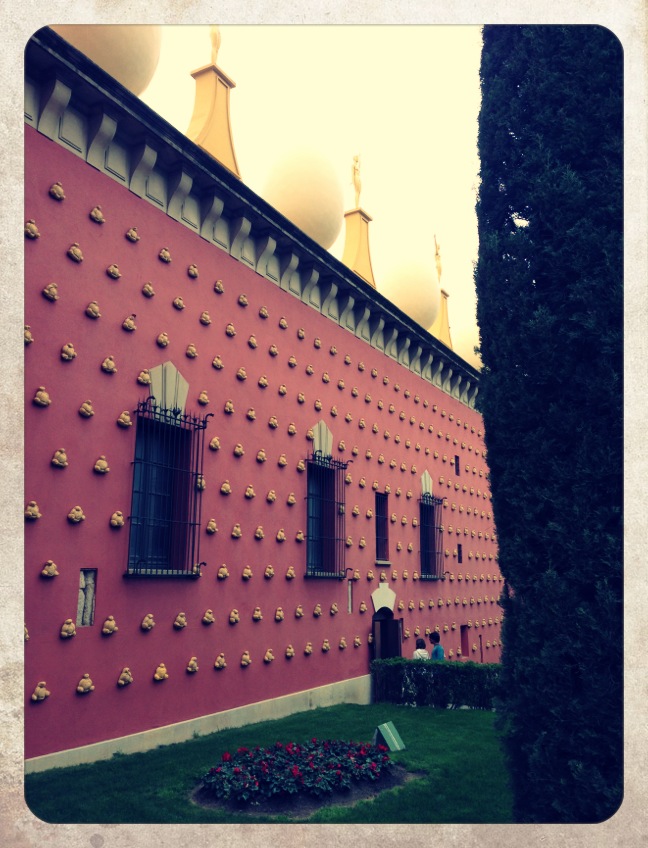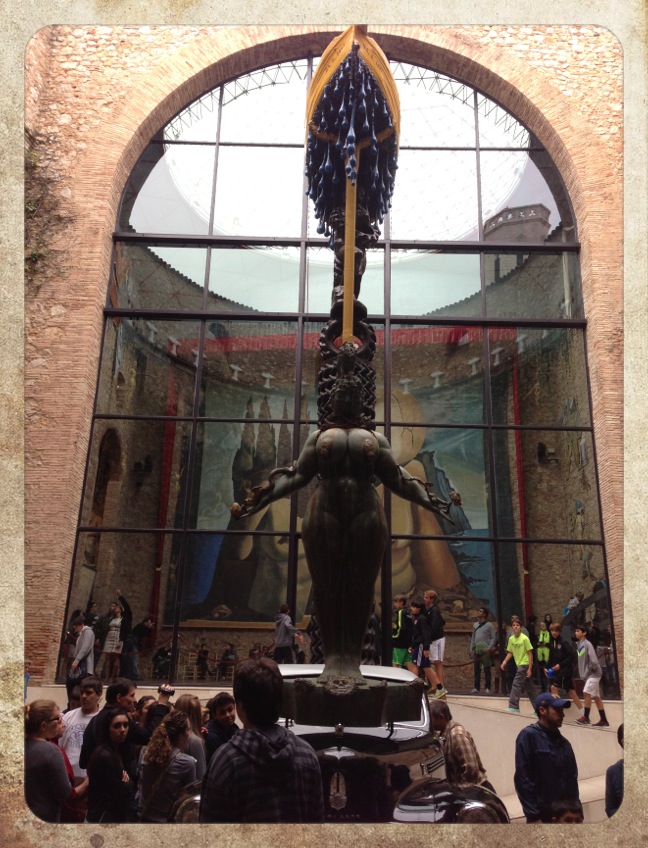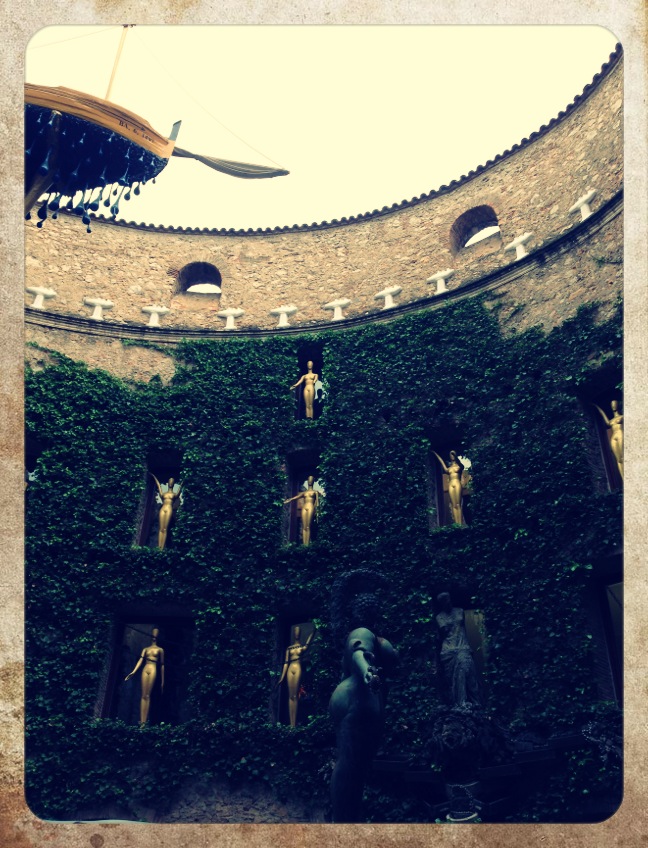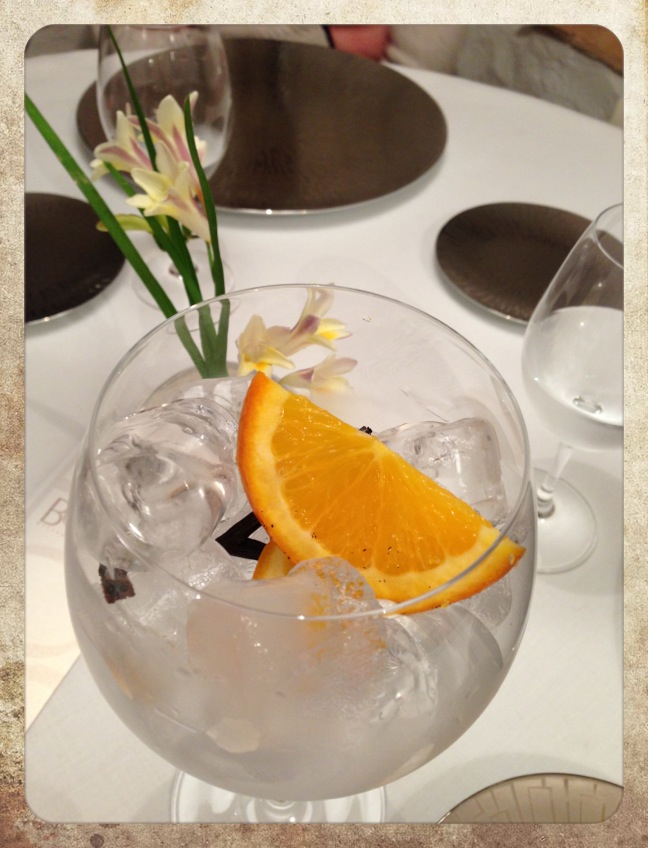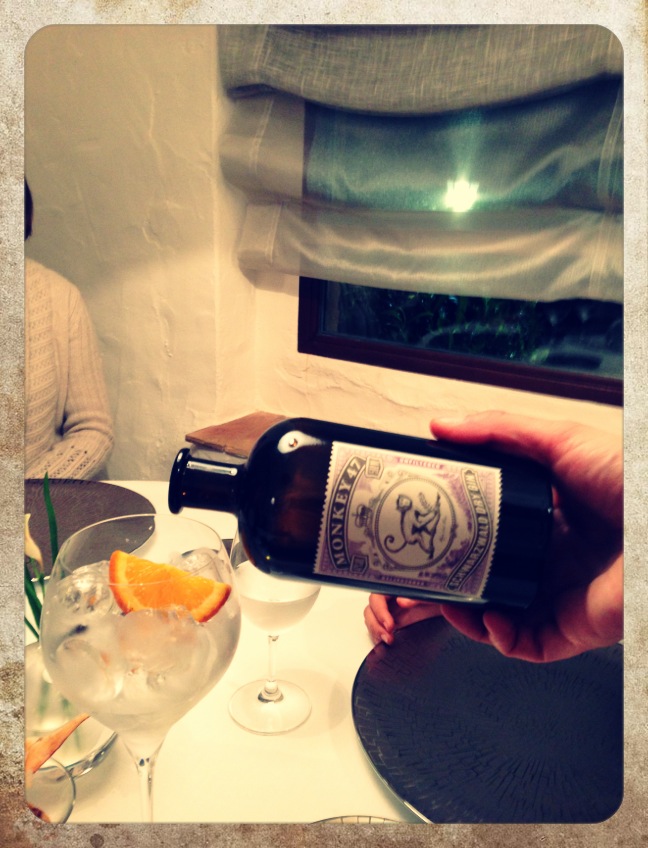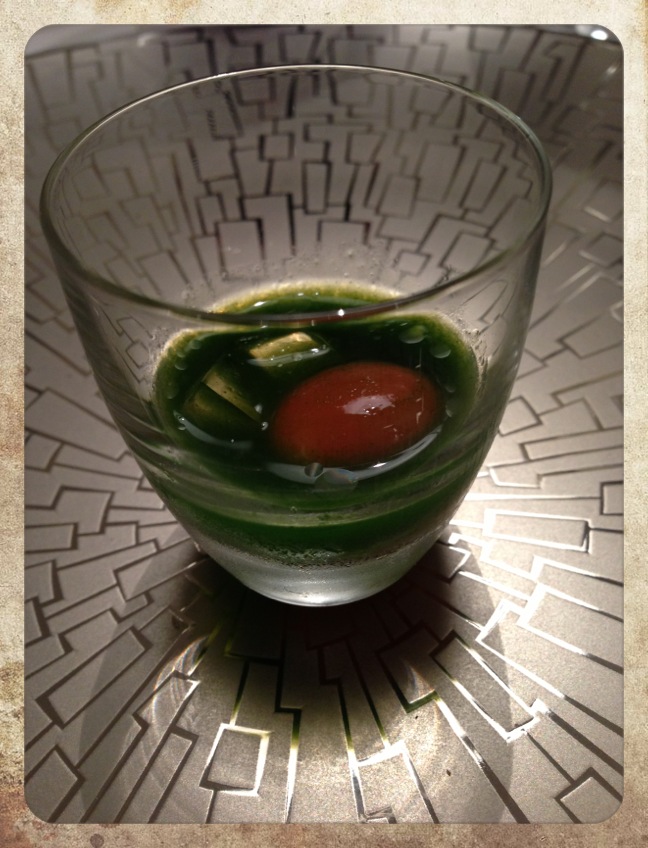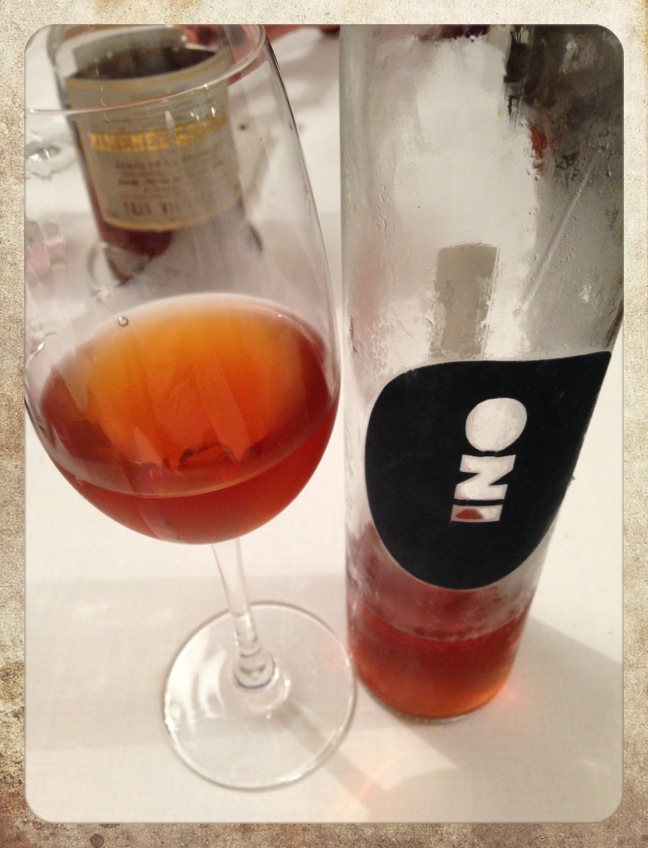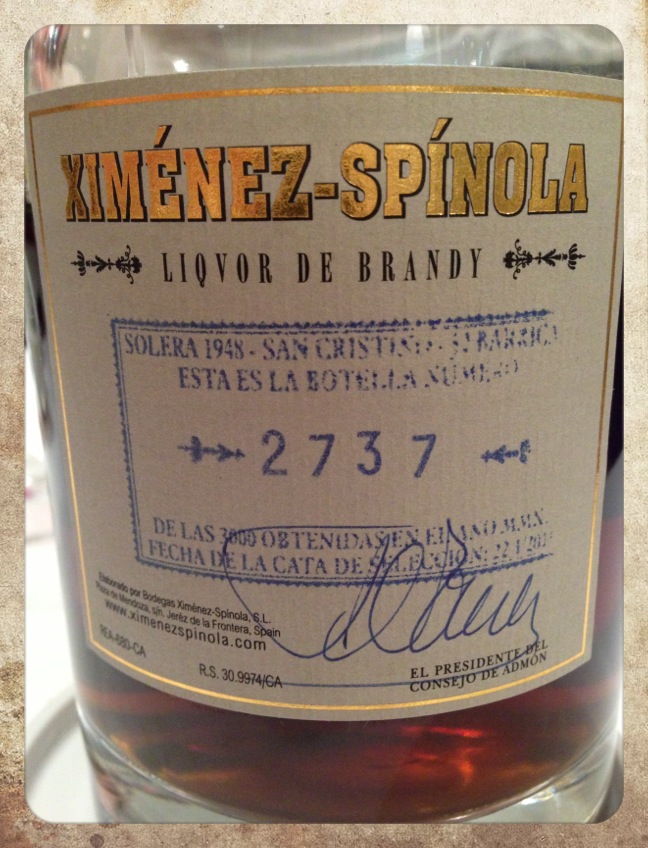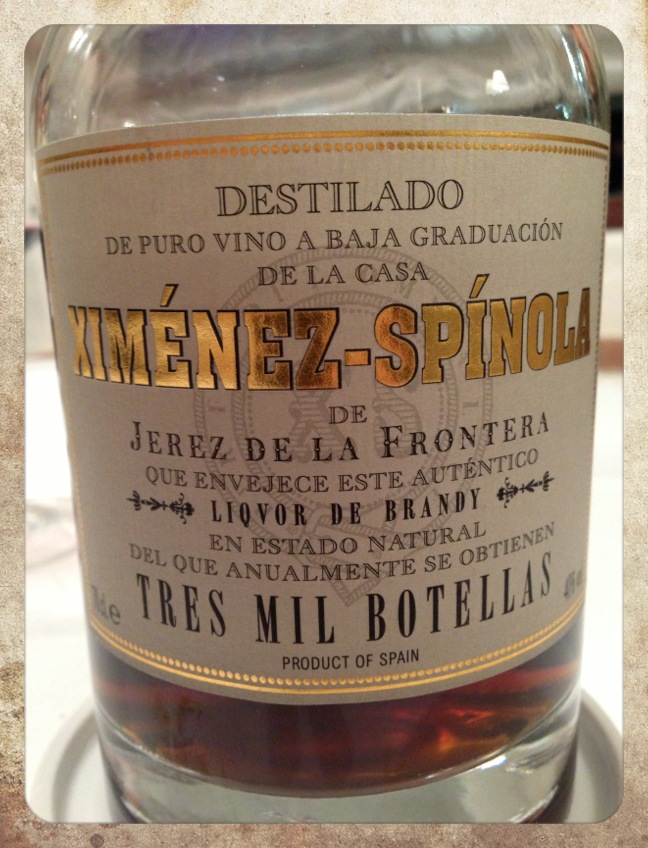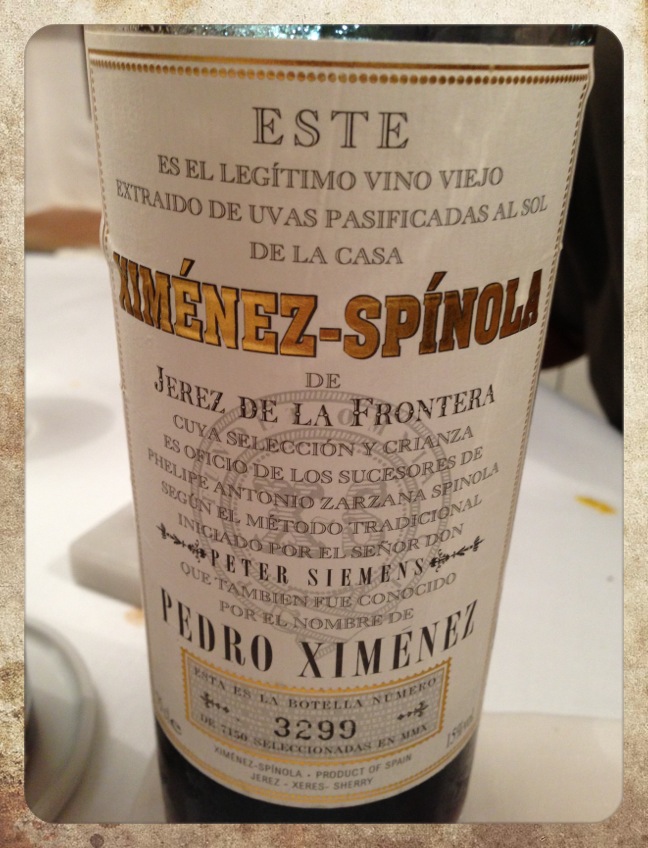 Once the tournament had ended in the Costa Brava, our group headed back to Barcelona for a couple of days. Easter Sunday was Jesús' birthday so we took all our kids, plus one, to his favourite tapas spot, which happened to be in a charming part of old Barcelona, close to the Picasso museum. Tapeo 29 was close to closing when we arrived that day but we basically ordered everything on the menu and ate as we watched the doors come down to half-mast. The standout items were, finely shaved and flash fried artichoke hearts, crunchy-crusted, silky-centered ham croquettes, skirt steak with a red chimichurri, Black Roset ja, the most tender Jamón ibérico. While the menu items were largely traditional and simple, chef… was sources the best quality ingredients – period, and it was evident. I never knew Jamon could melt in one's mouth that way.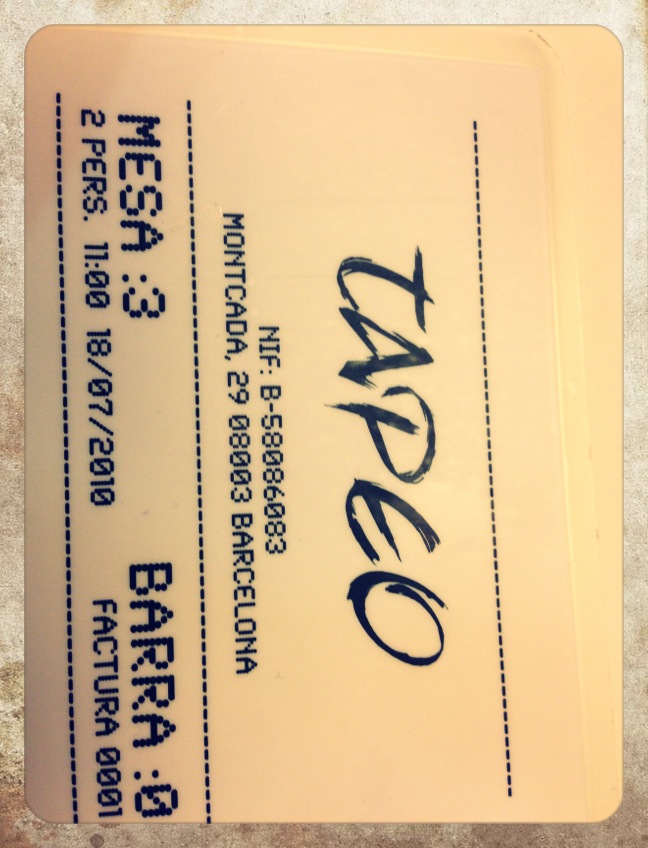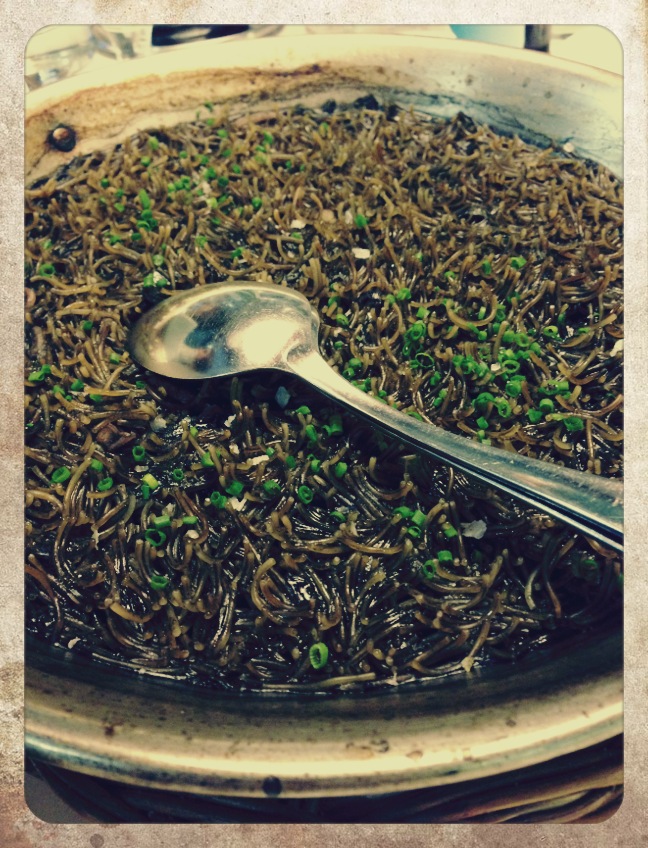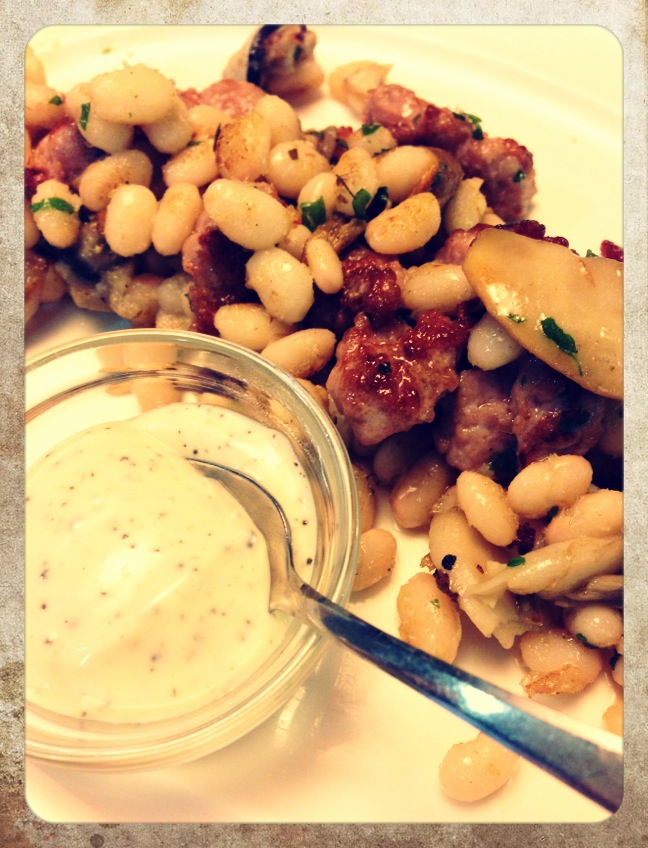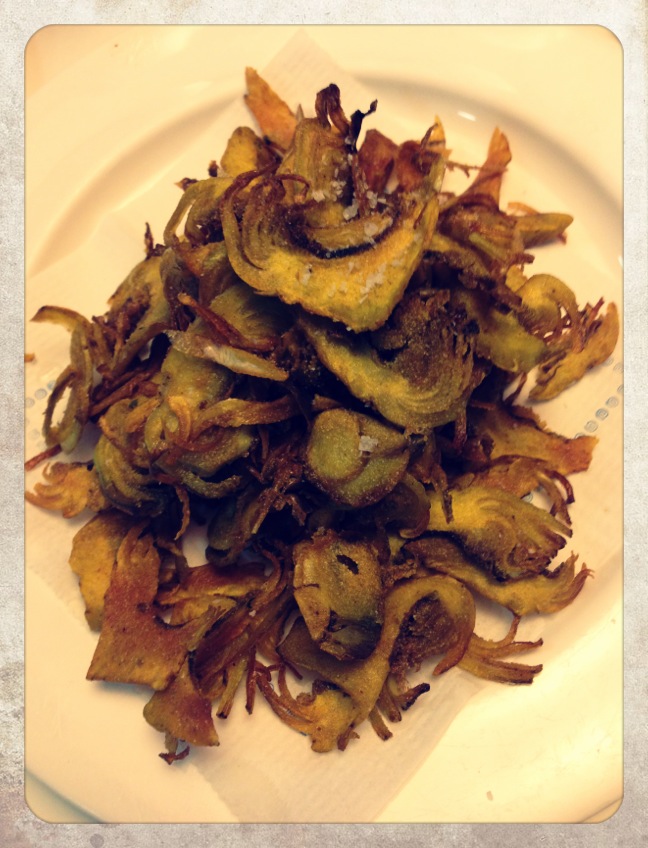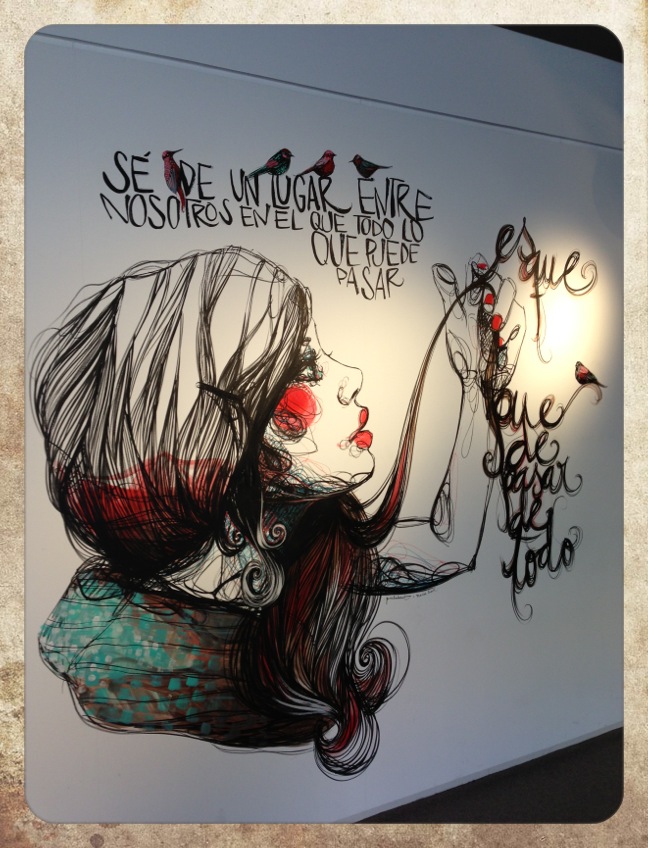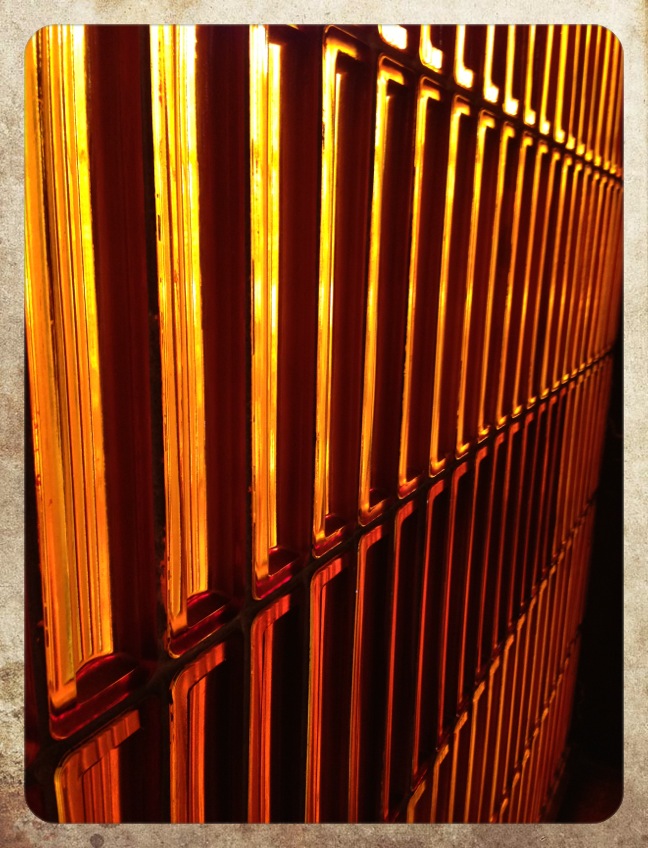 The final memorable meal on this trip was fittingly in a café on the beach in Barcelona. While many of those seaside spots in the city are cheesy nightclubs that pose as cafes by day, Sal Café is not. Some dear friends, living in Barcelona, had planned a family get together that Easter Monday for a casual lunch. While the children threw the Frisbee on the beach in front of us, we began with some Rosé Cava, Chipperones those shaved, crispy artichoke hearts I'd had the day before at Tapeo. We then enjoyed a myriad of entrees that included Arros Negre (rice with squid ink) and fresh, local fish which you just don't get tired of. It was a meal that highlighted what I had come to understand was both fresh, local and familiar in this region of Spain, at this time of year. We had a wine expert with us, my friend Alex, who after the rose bubbles, chose a local white, Neno de viña Somoza 2011 made from Verdelho which a blend usually predominately Godello. Then we had a local red, a 2011 Biu Negre, a Pinot Noir from the western reaches of the region. Both great with all we ate.
This trip to Spain was limited to both time and a particular region, which enabled me to enjoy both foods and some drinks that were local. I was delighted to try some things again and again as each preparation varied slightly which reflected personal taste and heritage. I think its important to remember when traveling or even at home, not to see what is most exotic or out-of-season but rather what is local, fresh and abundant.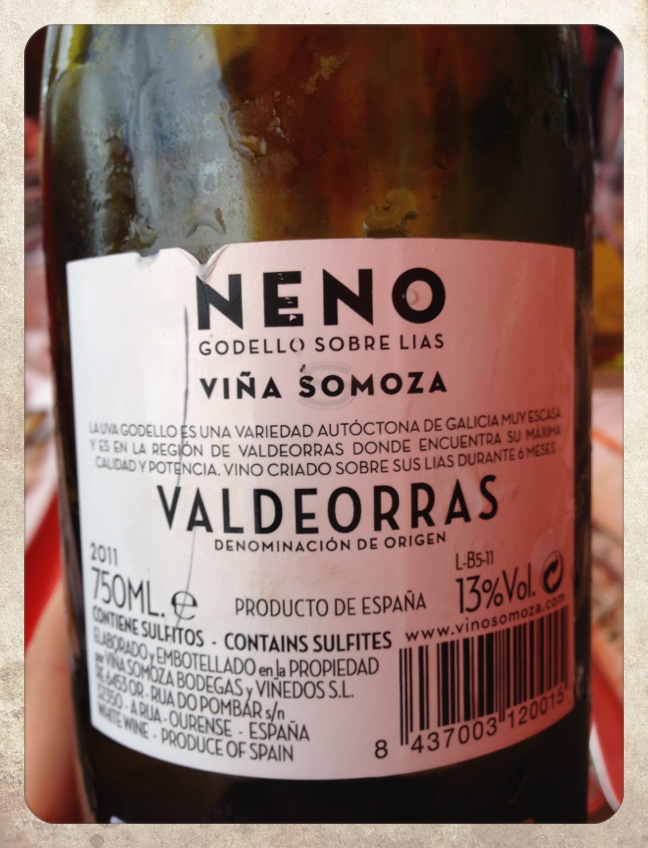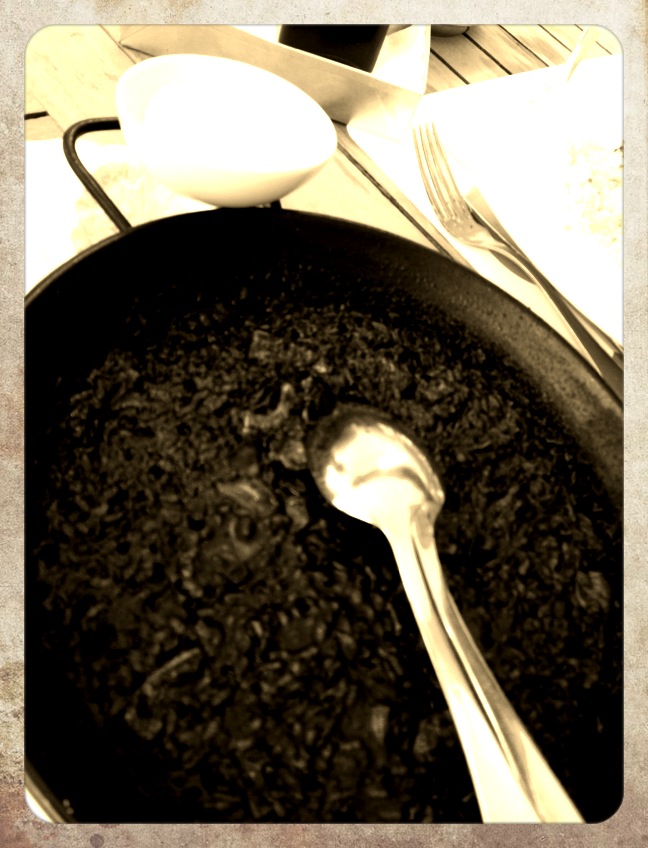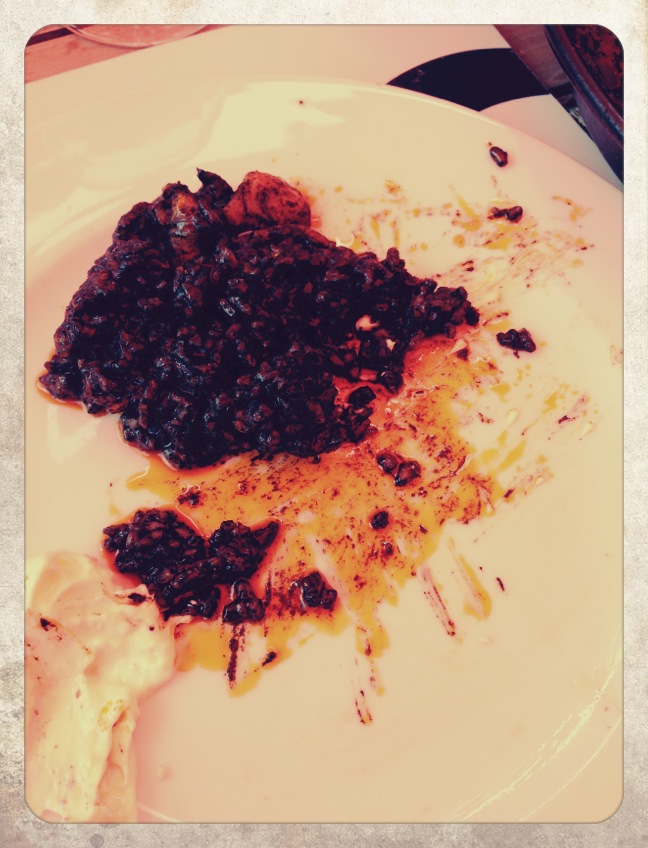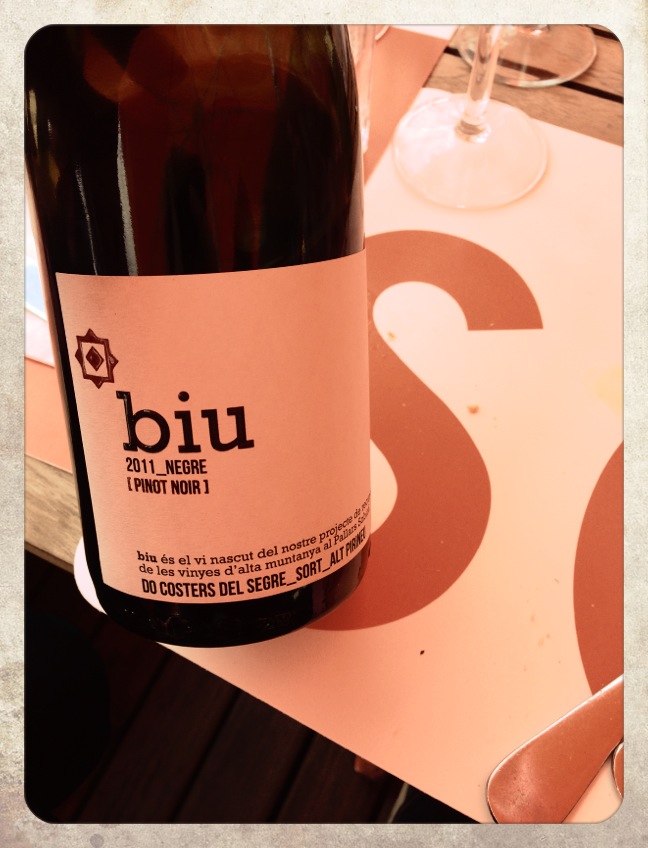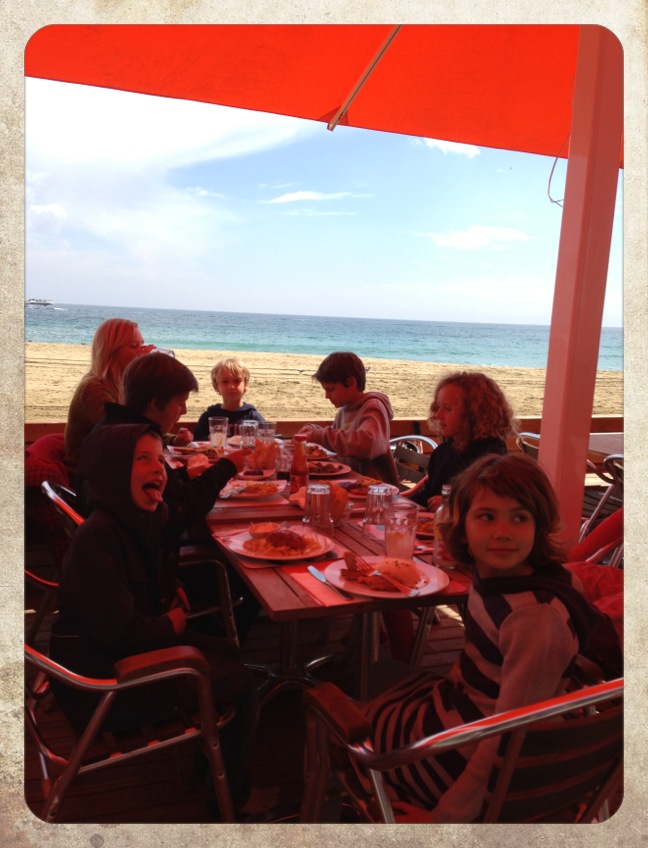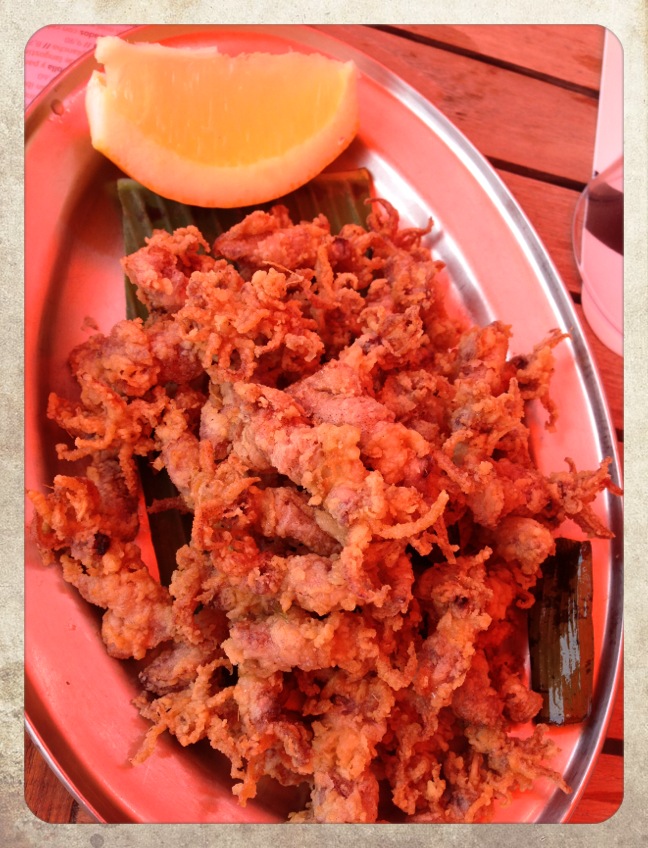 To conclude, below are some lovely "Gaudì" scenes from Barcelona including a couple from our visit to FC Barcelona's Football Stadium tour.
THE END