I had the pleasure of dining, this past Saturday, at The Cypress Room, the newest creation from Michael Schwartz and his Genuine Hospitality Group of humble, super-talents. The space, formerly The Wine Bar at 3620 NE2nd Ave, has been transformed into a warm and intimate dining room that harkens back to an old Florida hunt club. To achieve this warmth, accents such as old-rose, toile wallpaper were used along with salvaged, Pecky Cypress wood paneling, crystal chandeliers, lots of dead animals on the walls and a long banquette covered in turquoise linen, as the perfect contrast.
The main, and only, dining room seats a comfortable 40 denizens, not including the 10 or so that can belly up to the very thoughtfully stocked cocktail bar. So now let's start with the cocktails, as I was genuinely impressed with not only what I drank but how "The Beverage Book" was presented; looking forward to more. I began the evening with an Aviation, so named for the grey/violet hue that the lemon juice and the Crème de Violette lend to the gin. Then, I tried a cocktail that profoundly impressed me, the Nick Nack, so I cornered The Genuine Hospitality Group's beverage director, Ryan Goodspeed that evening to geek out on the details.
Let me just say as a side note that one may think a cocktail is just a cocktail, you put a few ingredients in a glass or first a shaker and voilá. Not so. Like cooking, the art is in choosing good ingredients and blending them well so they compliment and allow each other their "5 minutes".
So, not surprisingly, I learned Ryan had spent some time developing what I saw as a beautifully layered cocktail both visually and on the palate. The components of The Cypress Room Nick Nack are: Gin, Damson plum liqueur, lime juice, drops of a smokey Scotch whisky, a scant of cardamom and a basil sprig.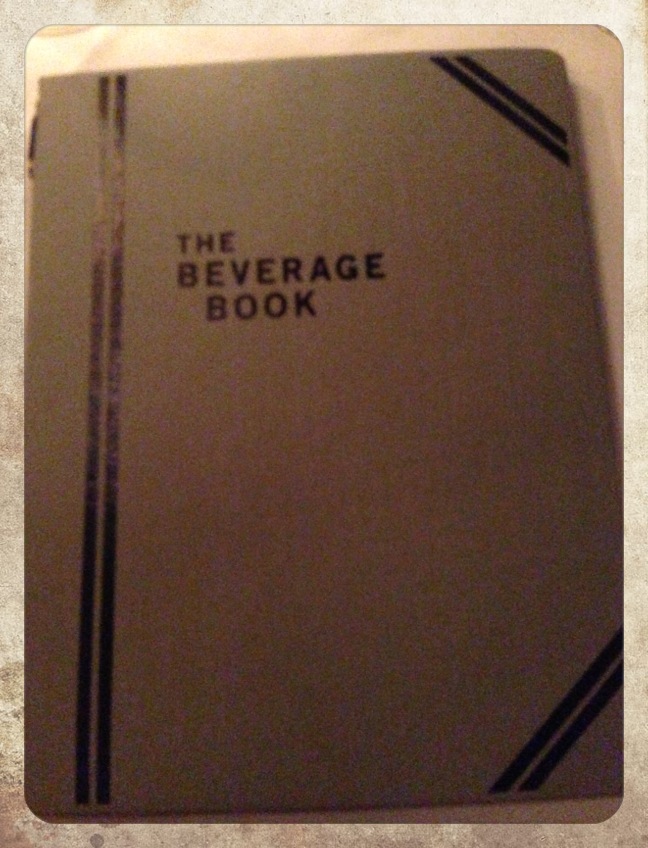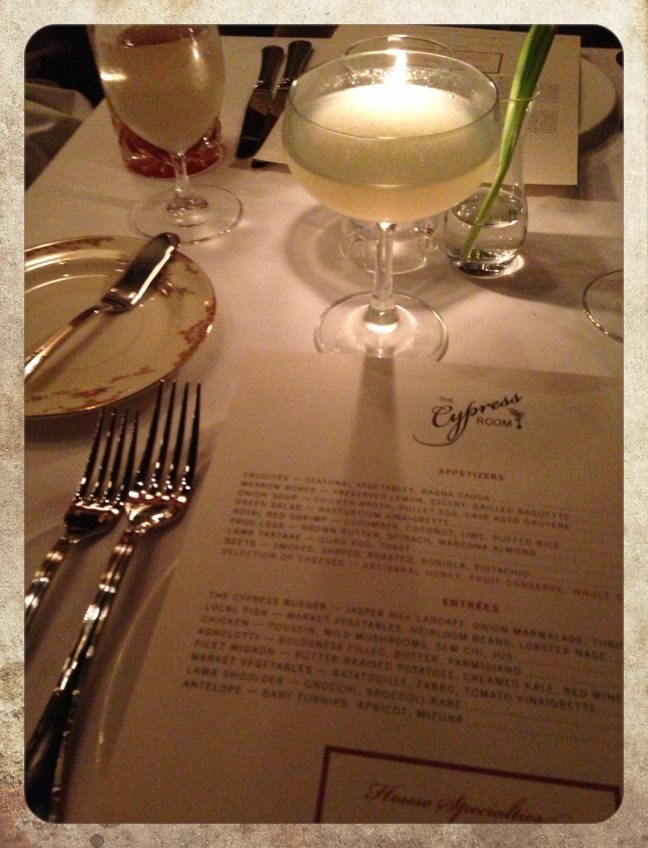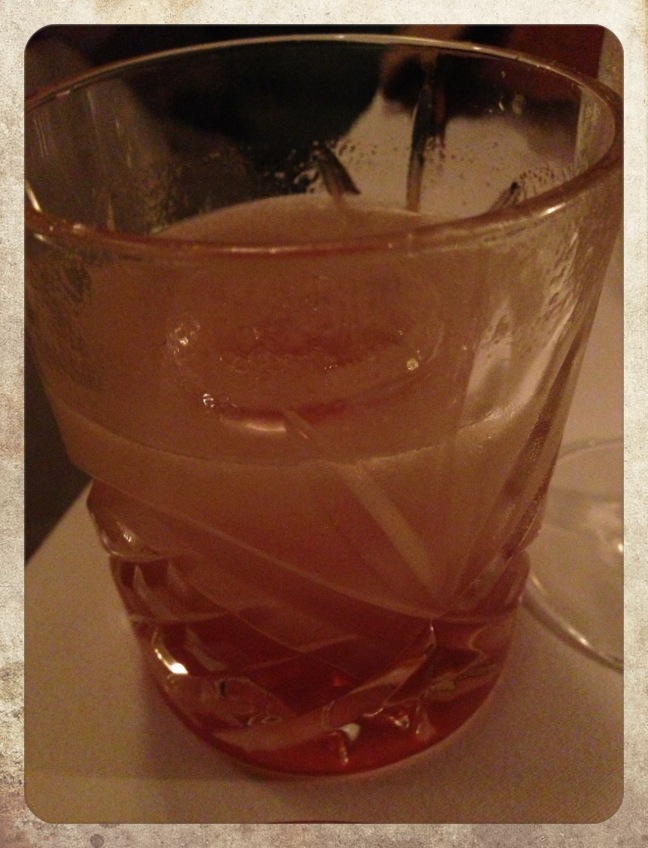 As you may imagine, judging by the decor, there are some good carnivorous choices on the food menu. We began with the grass- fed, beef, on-the... bone marrow that was perfectly complimented with a pretty, crunchy and citrusy Nasturtum salad and some crispy toasts to atop. What followed was lamb tartare which was sublime, a smoked baby beet salad and then an Antelope chop. Many of us now know that Michael and his team's food is always of the highest quality but as importantly, the few ingredients that are used in each dish each have a "say",in succession, on my palate, which is an art.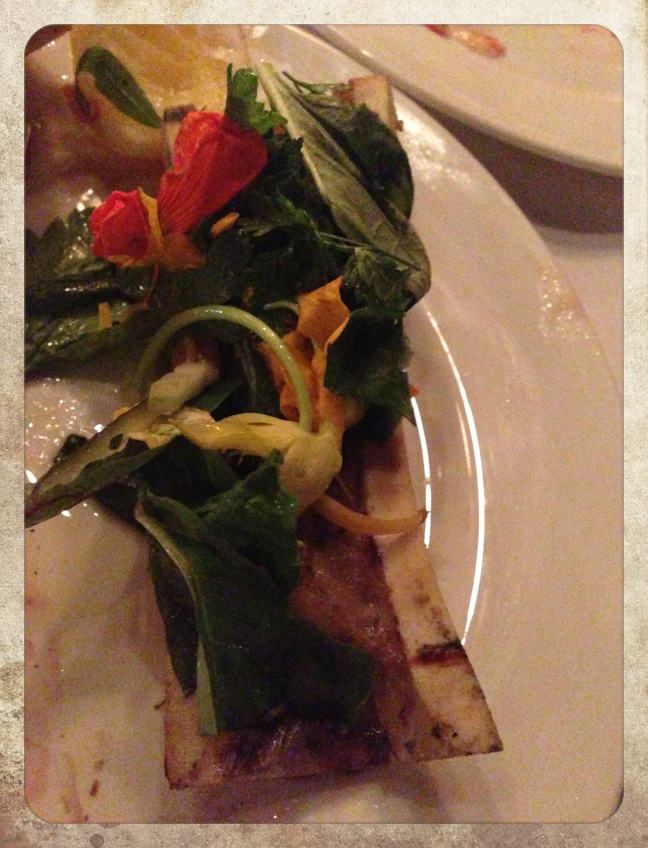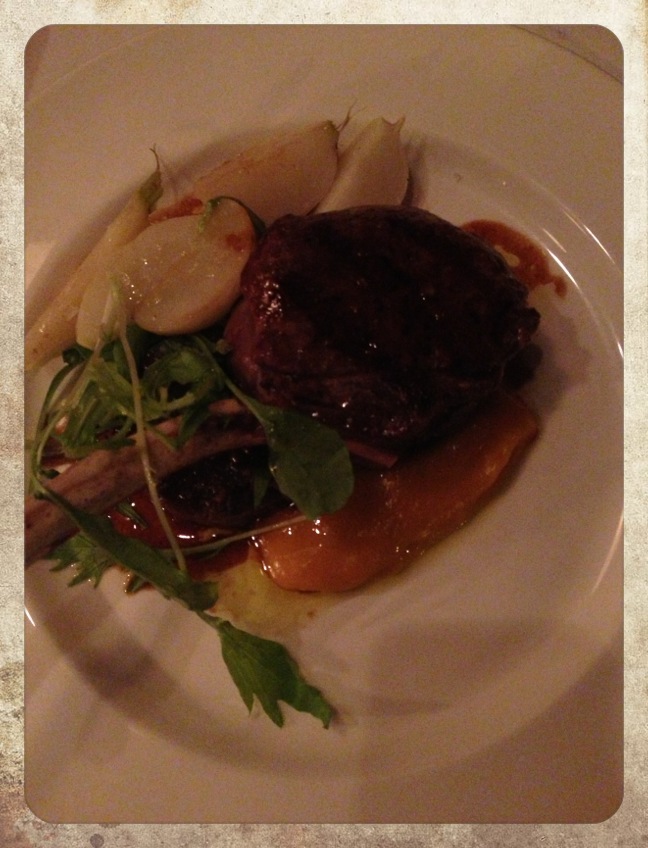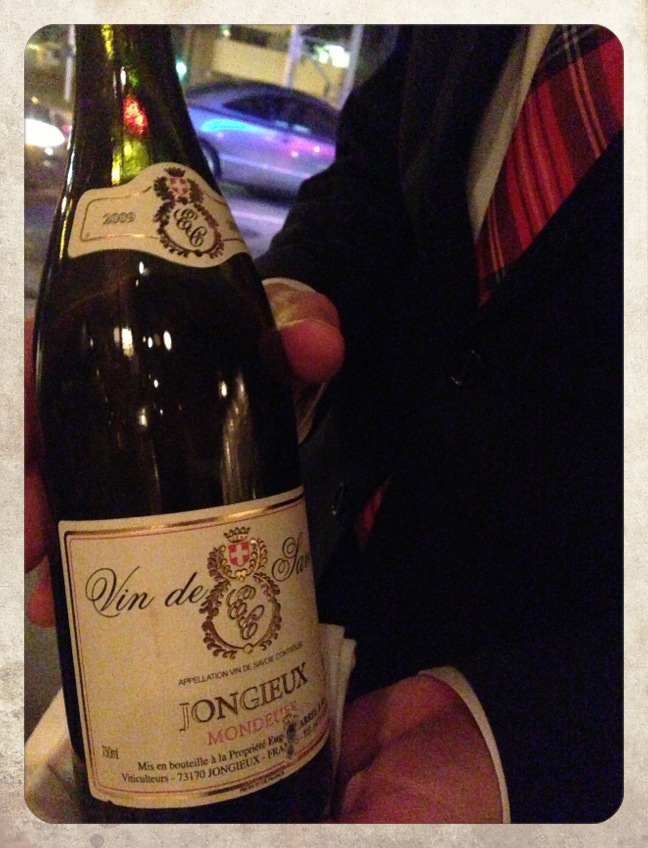 Although I would rarely pass up desserts made by Hedy Goldsmith, I decided to end the meal with coffee, as I needed a pick-me-up if i was going to stay awake to see a concert later. Additionally, because The Cypress Room is serving Panther coffee exclusively, its hard to pass, up so I ordered a cold pressed with a side of Galliano liqueur and cream. It's a great combination that I recalled from my days at Remy Martin when they touted the "Gallichino" (Galliano in a cappuccino).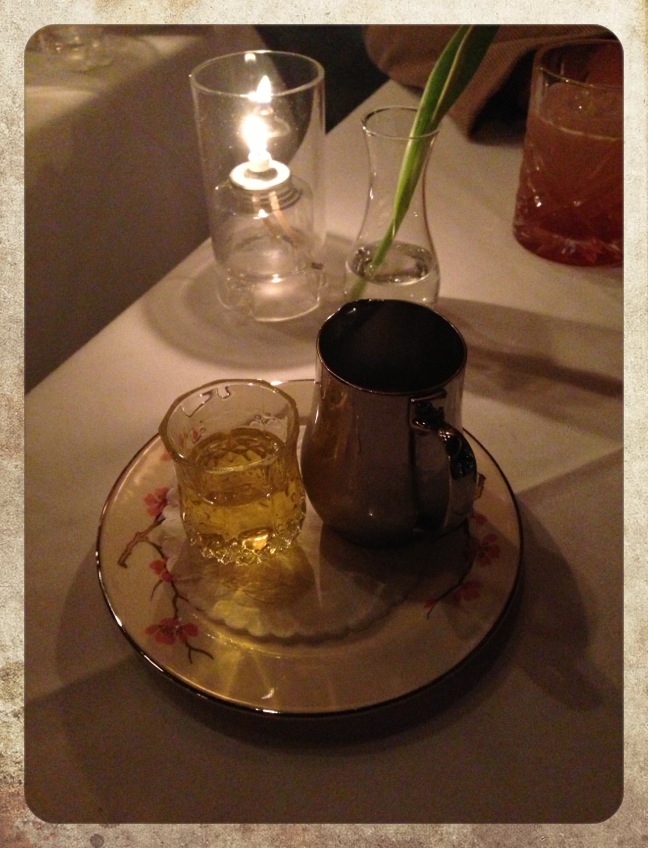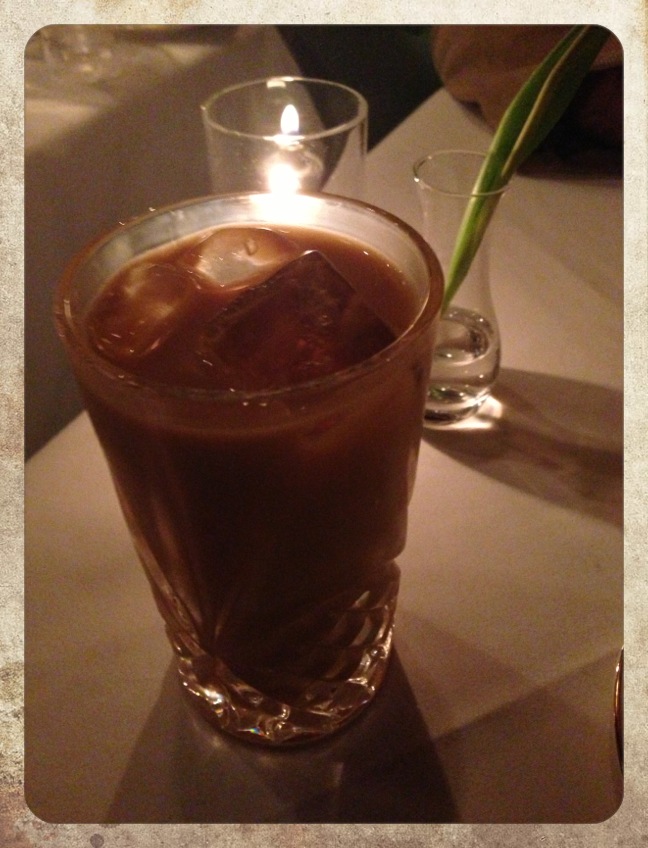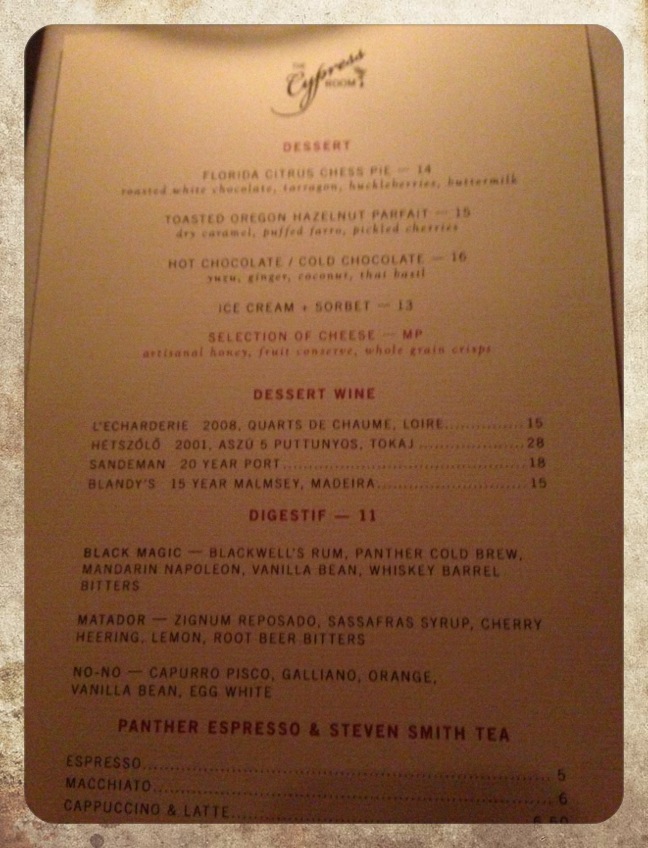 The Cypress Room opens to the public this coming weekend. I would highly recommend a visit.