February 7, 2013
For a few years now I've been watching the cocktail culture and craft spirits & beer appreciation grow in L.A. I was eager to get out there and spend a few days on reconnaisance.
I've always harboured a fondness for L.A. and California in general. While I live in Miami Beach, I grew up in Vancouver, B.C. and as a family we drove to California usually once a year to visit relatives. I feel comfortable when I get to L.A. It's pretty easy to navigate - yes the traffic is frustrating but I don't live there. I love the Mediterranean climate and its flora and fauna - especially those iconic Mexican Fan Palms that line the streets and skies. What resonates deeply though is a feeling of being teleported back to sometime in the Golden Era of film or the music scene of the 60s & 70s, especially when driving around West Hollywood, Beverly Hills and the Canyons.
So, instead of braving this trip alone - visiting cocktail bars, restaurants and more - I asked the BFF (TS) to join me. A girls trip - yay! To prepare, we compared notes, whittled down which places were must visits and reached out to some unique industry contacts and friends.
We landed mid day at LAX and were presented with a POWDER BLUE Grand Marquis in the car rental lot. After a few laughs, we changed it to something grey and headed to the SLS Hotel, all the while thinking fondly of that big (2oz), beautiful gin and tonic they have made their headliner cocktail. I was delighted when I first heard of a hotel restaurant (The Bazaar) going out on a limb and positioning a Gin drink as their lead - I am a fan of Gin, and realize how the Gin and Tonic pairs very well with a lot of food.
It was 5 o'clock, at least back in Miami it was...
Once settled and unpacked, we were eager to start checking some places off our lists. What happened that afternoon was really the highlight of our trip because it was such a 'find', and not on a list. I believe it had much to do with divine intervention, the Tiki gods and most definitely, some good Rastafari love!
We had a couple of hours to kill before dinner and drinks downtown that night and The Thirsty Crow in Silverlake is known to have a pretty solid Whisky list, so we chose that as our first stop. What we didn't remember was to call first as it was only 3:30pm. Next time lil crow... Driving back along Sunset a small standalone building caught my eye as did a gentleman who was walking toward its front door. He motioned that yes, it was open I looked up to see the name TIKI TI on the side. Really? We had stumbled onto a tiki bar? It opened at 4pm - it was 3:55pm, perfect timing!
Walking into the Tiki Ti was like walking into a Polynesian museum and the bar was a shrine to Tiki culture. The place was spotless and ready for service with Mike Buhen Jr., grandson of founder, behind the bar. The gentleman who coaxed us out of the car was comfortably perched at the end of the bar with a welcoming/knowing smile. Mr. Jim Marshall (Rasta Jim) must be one of the biggest supporters the Tiki Ti has, as not only did he kindly explain the Tiki Ti's history to us but he co-created one of the most popular drinks on the menu, Jim's Special. TS and I ordered ONE Jim's Special to share and were given glasses of ice water while we waited. I'm not a fan of terribly sweet cocktails so I'm wary of punch-like cocktails but this Mai Tai ended up being one of the best I've ever had. I believe that was due to the Tiki Ti's secret Mai Tai mix and the addition of a unique ingredient in Jim's Special - Tequila. The somewhat vague recipe is below.
The Tiki Ti has been owned and operated by the Buhen family since 1961. Check out the website and read the hours and rules before you go. This is a must stop in LA but is no nonsense. The Buhen family and supporters of the Tiki Ti have much RASpect for their craft and legacy.
Jim's Special (a unique Mai Tai):
24-32 oz glass, 2 1/2 oz Meyer's Dark Rum, 2 oz Cazadores Tequila, fresh lime and passion fruit juice, Tiki Ti's special Mai Tai mix.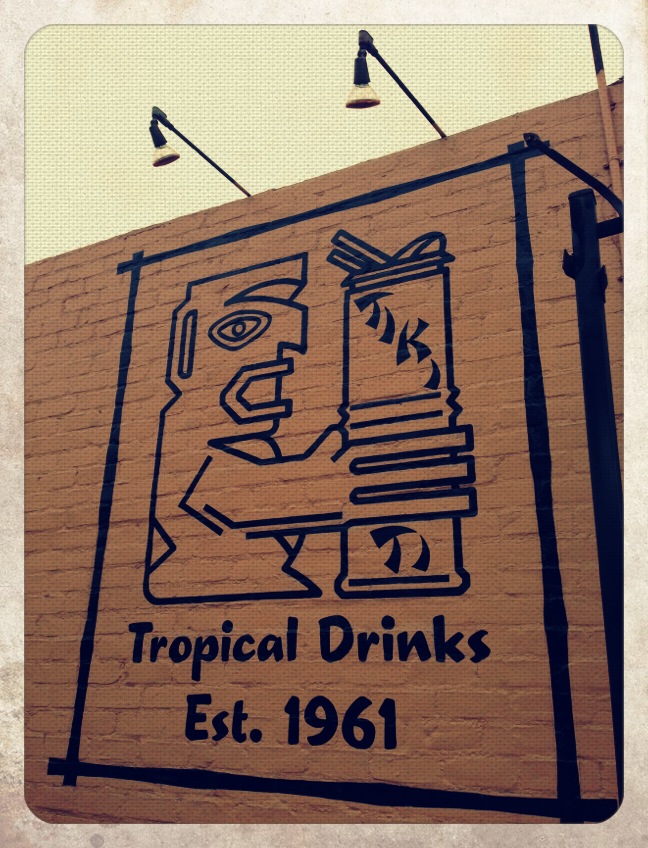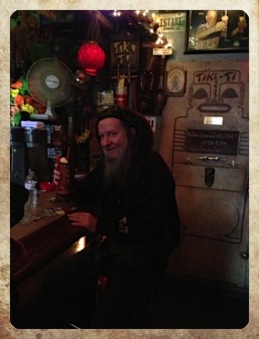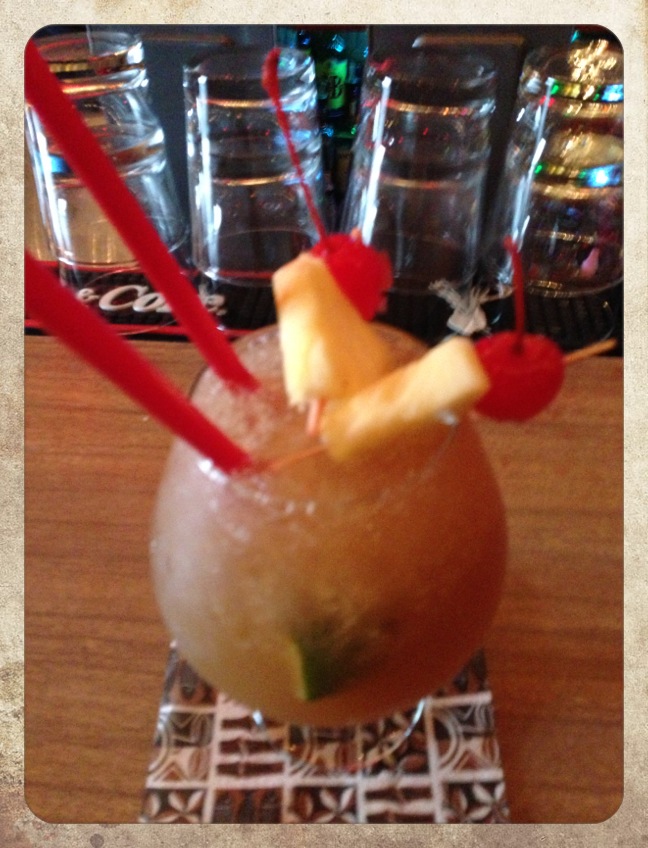 That first night we'd decided to focus on downtown L.A. as its quite a distance from West Hollywood so the cab in and out was significant. Drago Centro (DC), is both a fine, modern Italian restaurant and cocktail bar on the ground floor of a downtown L.A. skyscraper which opens to a business-district courtyard setting. For some time now I have been eager to get there to sample their seasonal cocktail list which they post on social media sites - teasing me. What impressed me most after checking out the cocktail bar list (including food and drinks) was the 'sips' section, which were standard, classic cocktails, beer and wine for only $5-$8 - so approachable! I was interested in starting with a savoury cocktail that evening, so the Sangrita on the Sips menu seemed perfect and came highly recommended by the bartender, as she personally made the 'sangre' side. A Sangrita is a two-part drink consisting of a good quality tequila shot and glass of 'tomato' juice which you take alternating sips of. DC's Sangre was particularly delicious, consisting of fresh tomato, orange, cucumber and ginger juices.
Our friend Ross, an L.A local, joined us that evening and after our drink at the bar we sat down to dinner. The decision to dine at DC that night came on suddenly when TS was recognized by the sommelier who had worked in Miami. The deconstructed Osso Bucco was excellent and Spencer kindly paired all our dishes that evening with wines he'd discovered on a recent trip to Italy.
While we had a few post-dinner cocktail bars in mind, we only had steam left for one, considering our jet lag. Although Ross was reluctant, we decided on The Varnish. He warned "I'll go again but I hope you don't mind waiting 1/2 hour for a cocktail". "I can't wait" I rebutted - Ross is a big brand Vodka on the rocks guy... How could I pass up a chance to visit what had been named "America's Best Cocktail Bar" of 2012 at The Spirited Awards during Tales of the Cocktail in New Orleans last Summer?
The Varnish is a small, classic cocktail bar, hidden in a cozy and dimly lit back room of Cole's P.E. Buffet, the over 100 year old downtown establishment and originator of the French Dip sandwich. To me, The Varnish was impressive through and through. From the controlled number of patrons thus allowing elbow room, to the impeccably maintained mis en place at the bartender's side. We waited patiently, excitedly, Ross rolling his eyes all the while, and were presented with some beautifully crafted cocktails. TS had a Left Hand which is a Negroni/Manhanttan combo (a strong order girl!), I had a Captain's Blood which is like a classic Daiquiri with Angostura bitters and Ross went out on a limb and had vodka on the rocks.
Drago Centro: 525 South Flower Street, L.A., CA
The Varnish: 118 East 6th Street, L.A., CA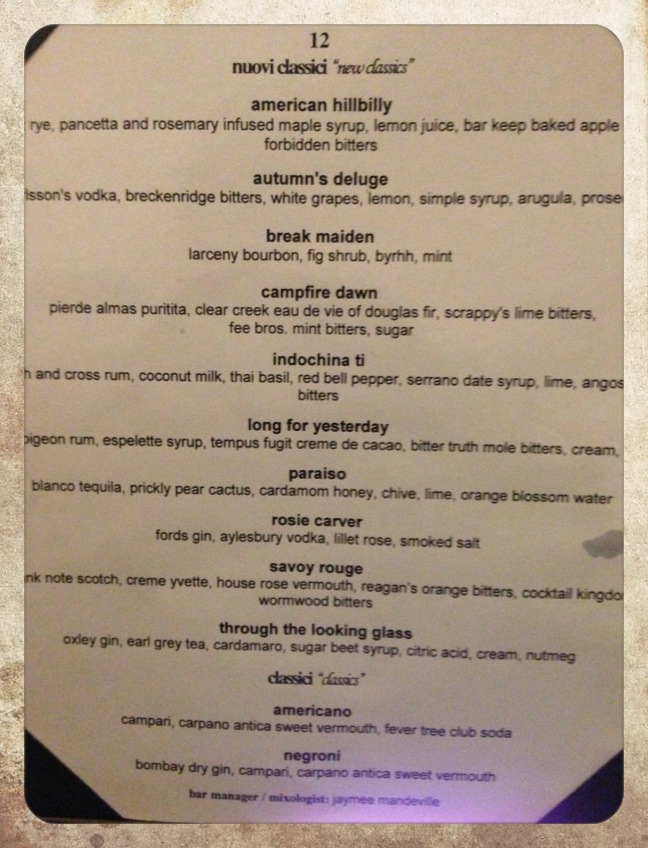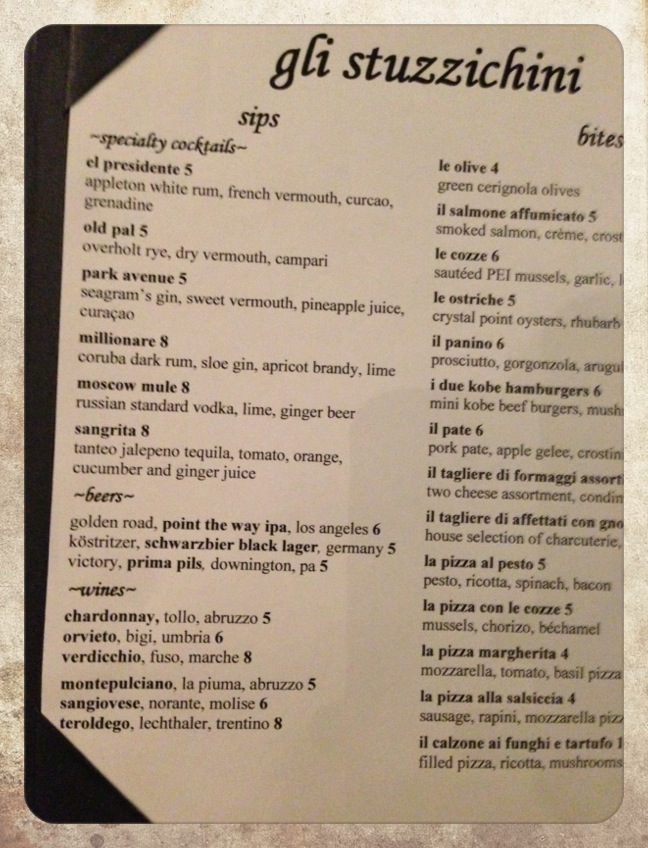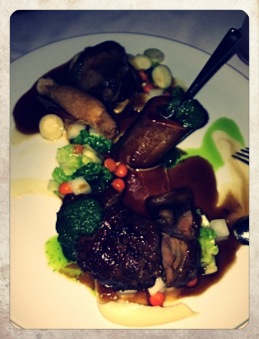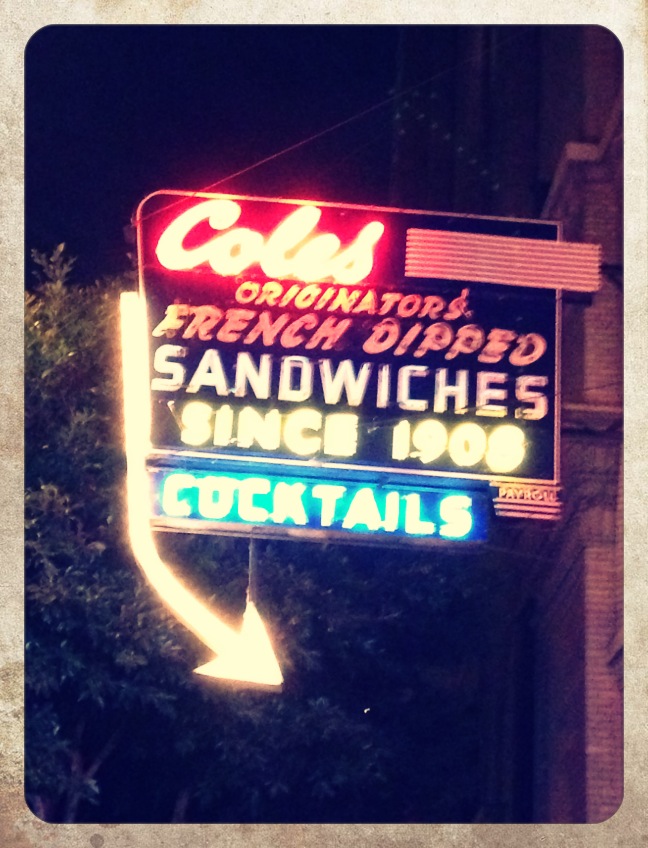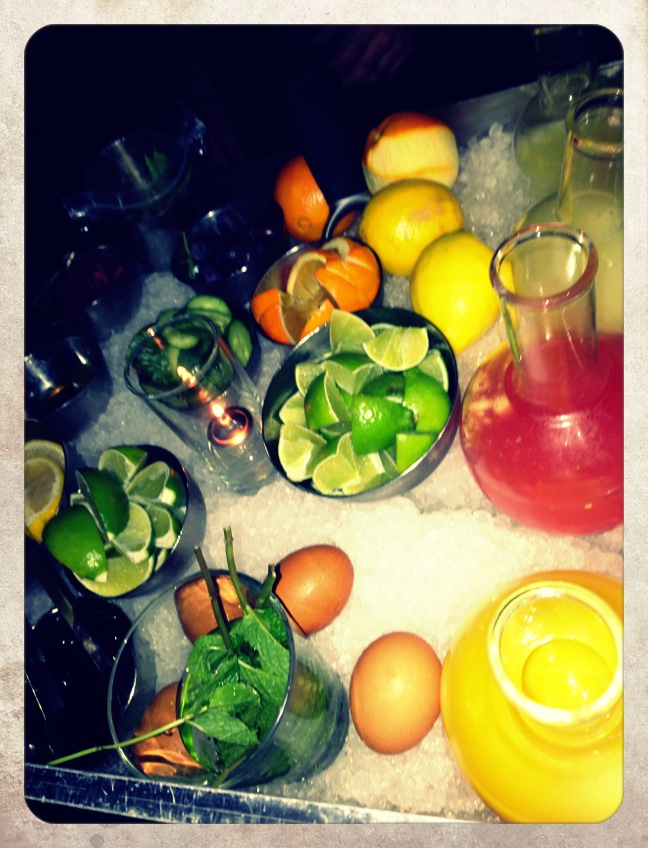 Day 2, Friday
A couple of years ago I had the unique pleasure of meeting Meg Gill at the Manhattan Cocktail Classic. I learned, during the seminar in which she was speaking, that Meg had co-founded a craft brewery in L.A. named Golden Road Brewing, she was the youngest, female brewery owner in the world and a Yale graduate. Impressive. I had to see her in her element so we drove to Glendale that morning to meet Meg and try some of Golden Road's brews. We were given a tour of the facility which included, in addition to the public beer garden, a new industry-only, speakeasy-style bar and then a brief tasting of some of their current brews. During that seminar where I met Meg, her message was simple but perhaps not yet well understood by all: good beer should be fresh beer. To maintain freshness, put it in cans, control its temperature and don't ship it too far. Thanks Meg!
Our next stop was a bit of a departure from our general mission on this trip, but what trip to L.A. would be complete without some silver screen action? Kato Kaelin, celebrity and friend, had invited us to sit in on the taping of his variety show. It was entertaining to say the least.
We were famished by this time and had our hearts set on The Ivy for a nice Friday afternoon, girlie lunch. The Ivy is a classic Hollywood establishment with great food, drinks and a lovely, feminine Provençal décor. All those boxes were ticked that afternoon for us but one stood out more than the rest. We ordered a drink that made us stop and say WOW! It was a simple drink and needed only a minor change but we were hooked. Tequila and coconut milk - not the sweet coconut cream or syrup, not the coconut water, the canned milk. It was a great combination but served with a maraschino cherry which we switched out for a wedge of lime. So yummy.
Thanks to TS, we had managed to get a reservation at Animal on a Friday night in L.A. I was really looking forward to tasting what these Florida boys were getting all the good press about. At first glance, Animal is simply presented, from the unmarked, storefront to the unadorned, single dining room. But the food is anything but simple. As the name suggests, most dishes are centered around some - often unique - animal part. What really resonated with me however was the flavour combinations and textures each dish offered. The spicy beef tendon chip, could be a likened to a lighter, larger pork rind and the charred onion Pho dip it was served with was amazing. Some of our other dishes included a shrimp and rabbit sausage spring roll and Poutine with oxtail gravy and a sharp cheddar cheese. We paired our dishes with an aperitif, Petal & Thorn's vermouth, on the rocks, by Oregon craft producer Imbue.
Food coma...
Golden Road Brewing: 5410 W San Fernando Rd, L.A, CA
The Ivy: 113 N Robertson Blvd, L.A., CA
Animal: 435 N Fairfax Ave, L.A., CA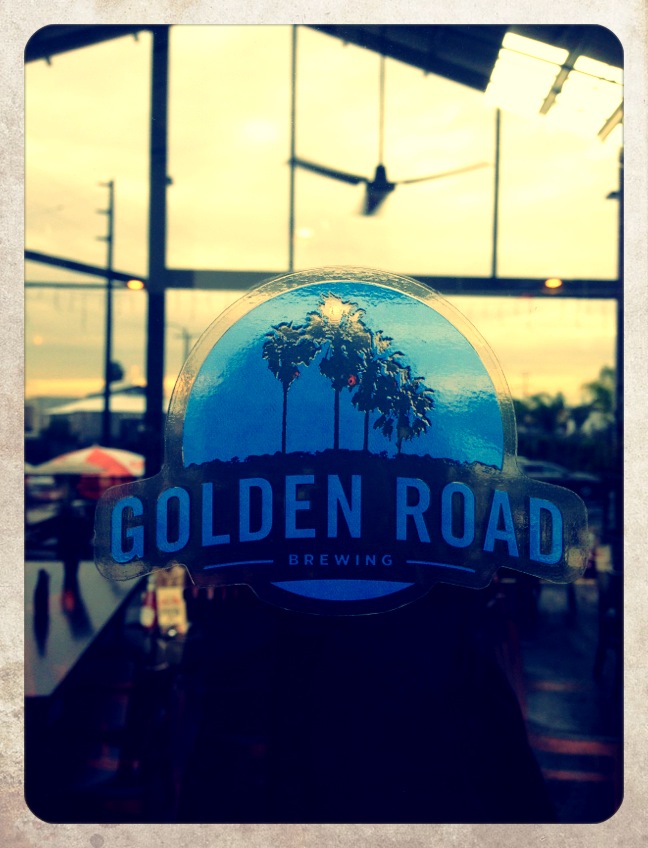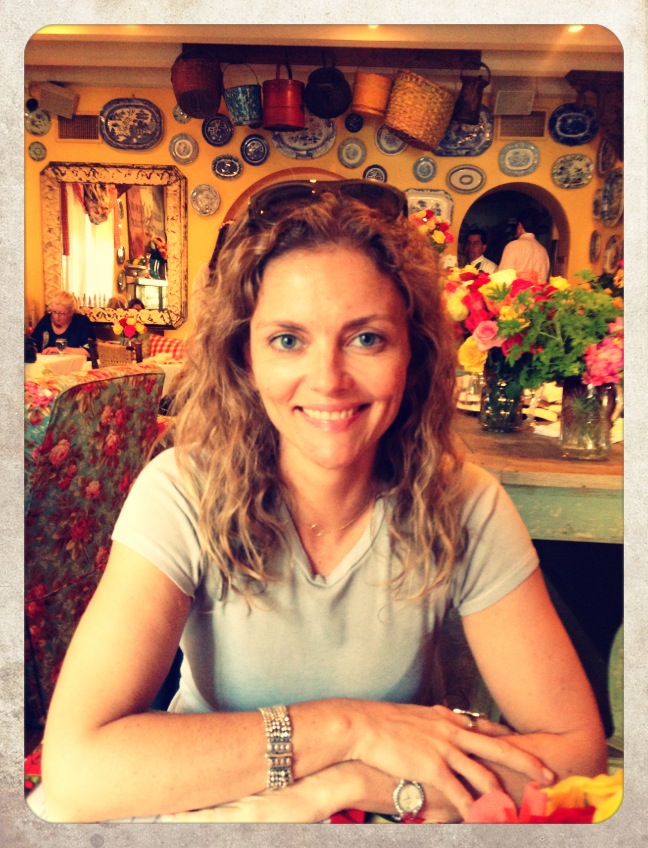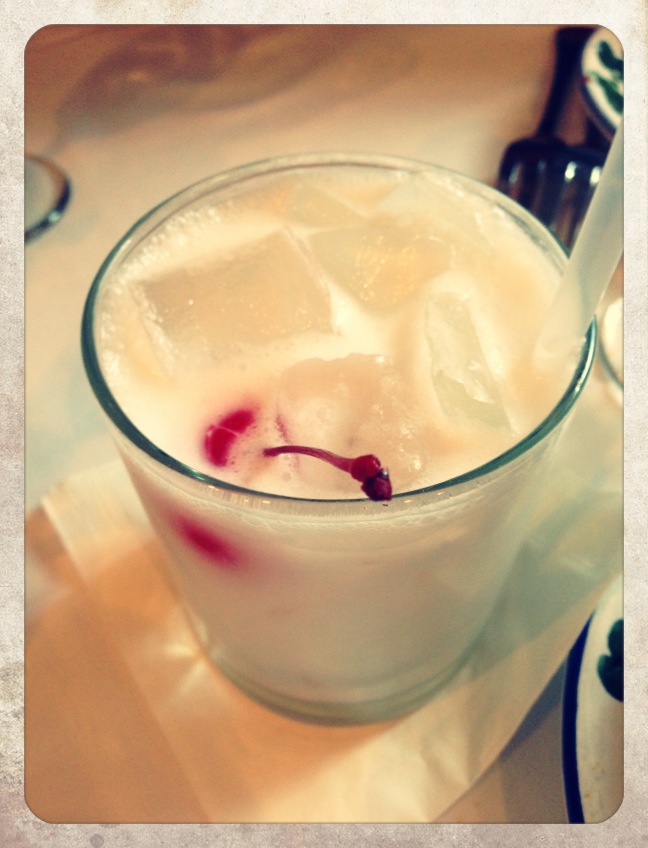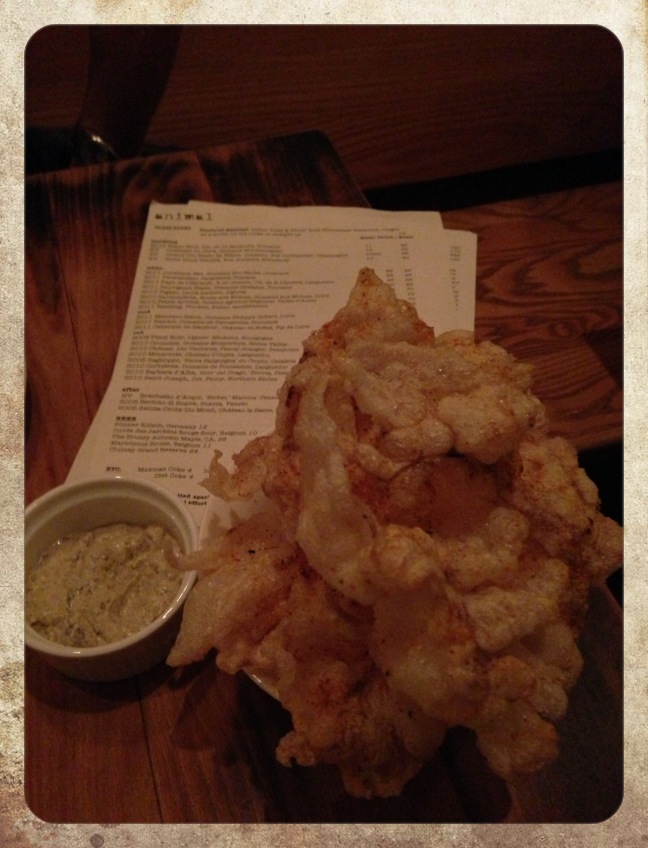 Day 3, Saturday
The L.A. County Museum of Art (LACMA) is and undeniable gem in L.A. and worth a visit every time. I especially love the Japanese Pavilion but we were fortunate on this trip to see a small Maplethorpe exhibit and Michael Heizer's Actual Size photographic exhibition.
Brunch that day was at a place I had to return to from a past visit to L.A. called Salt's Cure because the food is so good. We met up with some girlfriends there and perched our five tushies around the corner of the kitchen bar. Their menu is created daily, presented on a chalk board set high up on the wall. The food is all prepared - most notably the cured and pickled items - in house. I think the burger was one of the best I've ever tried, the cured Steelhead Salmon (shown below) was divine and their pâtés and rillettes are always excellent.
After lunch we headed to Silverlake to meet up with Louis Anderman, founder of Miracle Mile Bitters. I had been a fan of Louis' bitters for over a year now and was looking forward to talking more about his work and, as he'd promised, being taken to the epicenter of L.A. cocktail culture, Bar Keeper. We met up at Intelligentsia Coffee, only a few doors down from Bar Keeper, and while sipping our perfect Macchiatos Louis took the time to explain the creative process and painstaking details involved in creating a line of bitters. Known primarily as digestive aids, bitters are enjoying a resurgence these days. In fact, a whole book was recently written on bitters by Brad Thomas Parsons, entitled Bitters. I am particularly fond of adding bitters to cocktails because while they add great flavour and dimension, they don't add sweetness.
After coffee Louis took us over to Bar Keeper to meet the guys that are passionately supporting the craft cocktail culture. Their small but carefully chosen spirits portfolio includes some of Chip Tate's Whiskies from Balcones in Waco Texas and St. Georges Gins from Alameda California, bar ware, new and vintage glasses, a large selection of bitters and they conduct tastings on occasion.
Nap time...
While we were at Intelligentsia Coffee earlier that day, Louis introduced us to a friend, David Kupchinsky, who happened to be the bar manager at Eveleigh, which was coincidently where we were having dinner that night. David kindly caught up with us that evening at Eveleigh and took care of all our cocktail desires. At one point we dried classic Daiquiris, one made with Smith & Cross, the other with Wry & Nephew, two of my favourite rums. There are so many delicious things on this dinner menu but all I wanted that night, and all I can remember was the sea urchin. Lobe upon lobe came piled high and beautifully presented, with the black, spiny shell for effect, with yuzu for dipping.
Our late night cocktail reconnaissance included Bar Marmont, which was such a scene and finally The Roger Room. Both worth a return visit, but especially The Roger Room in terms of the cocktail program and its attention to detail. We en
LACMA: 5905 Wiltshire Blvd, L.A., CA
Salt's Cure: 7494 Santa Monica Blvd, West Hollywood, CA
Intelligentsia Coffee: 3922 W Sunset Blvd (Silverlake), L.A., CA
Eveleigh: 8752 W Sunset, West Hollywood, CA
Bar Marmont: 8171 W Sunset Blvd, West Hollywood, CA
The Roger Room: 370 N La Cienega Blvd, L.A. CA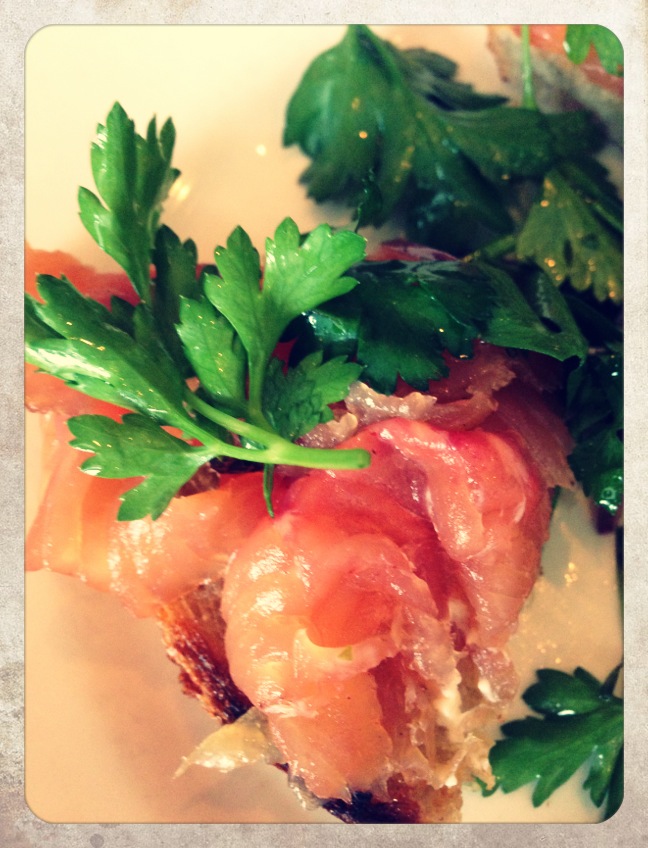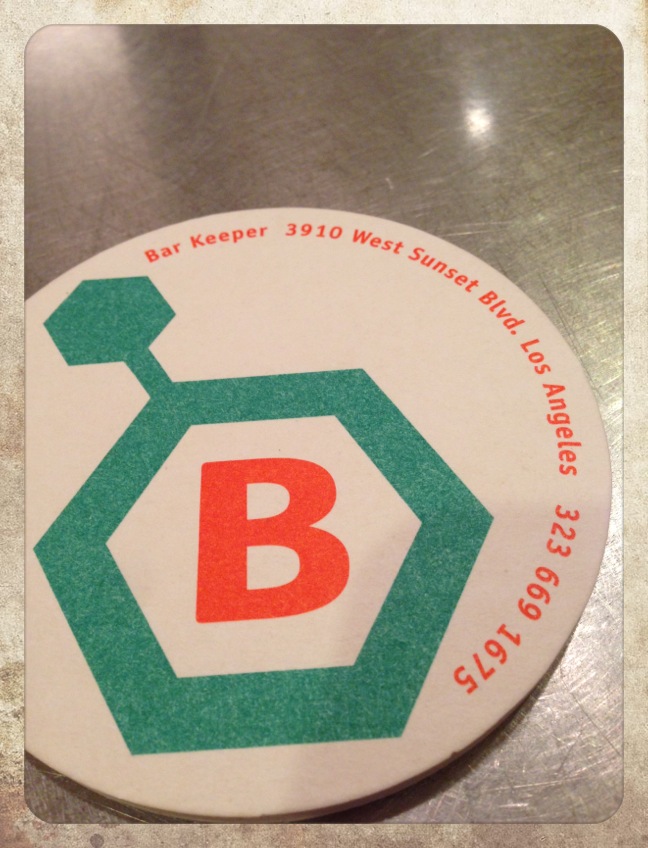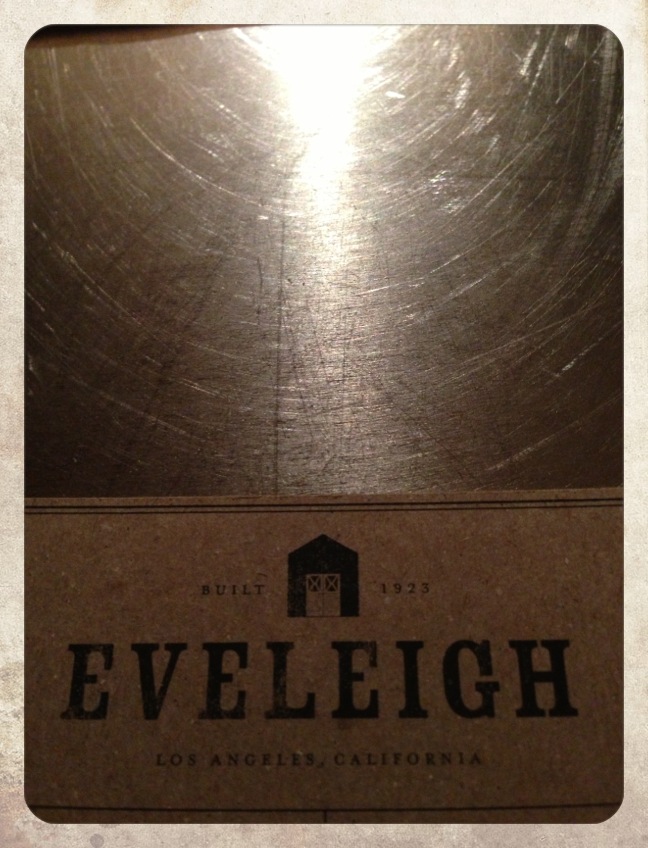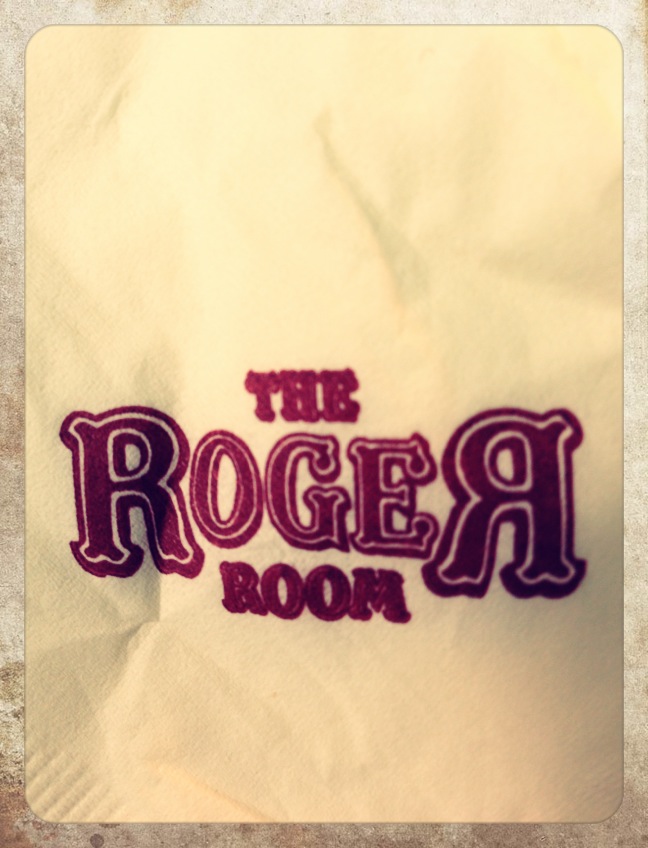 Day 4, Sunday
TS left earlier than I did that day so I managed to squeeze in one more visit to an iconic lounge that makes excellent cocktails and above all, is wildly entertaining in terms of its patrons. Windows or 'The Monkey Bar' in the Four Seasons on Doheny in Beverly Hills, in addition to its hotel guests, seems also to be a neighbourhood destination, it's just that this neighbourhood is Beverly Hills which makes this place like a Woody Alan movie or night of the living dead, depending on the hour.
L.A.'s food and drinks scene continues to impress me on each visit. There were so many places that we didn't get to on this trip so I look forward to getting back out there soon.
The End